Here are the new shows opening in our theaters this month:
OPENING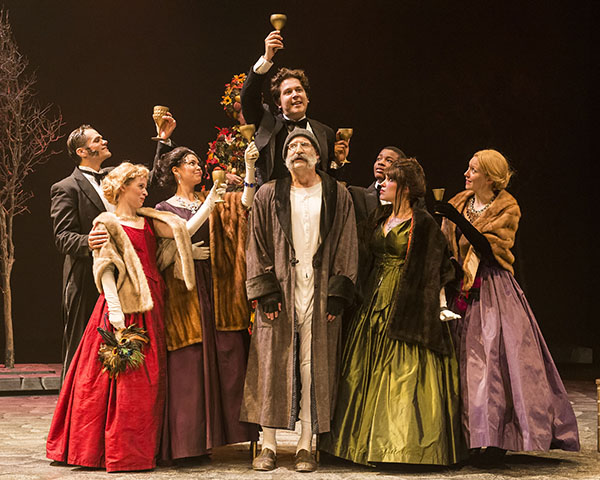 "A Christmas Carol" a masterpiece about the redemptive and transformative power of love. It allows families to take a supremely theatrical journey and celebrate the transformative power of forgiveness during the holidays. Ebenezer Scrooge's rebirth from miserly curmudgeon to the epitome of love and generosity affirms our faith in the potent goodness of humanity during this beloved time of year. Written by Charles Dickens, adapted by Geoff Elliott, with music by Ego Plum, and directed by Geoff Elliott and Julia Rodriguez-Elliott, it runs December 1 through December 23 at the A Noise Within in Pasadena. For tickets call 626-356-3100 or visit www.ANoiseWithin.org.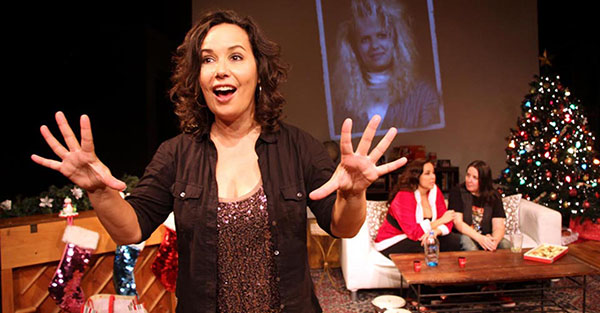 "Latina Christmas Special" Back by popular demand and bursting with laughs, more laughs, music and escandalo (scandal)! You thought your holidays with the family were dramatic? Try these three hilarious, touching and surprisingly personal Christmas stories of holidays past told by three acclaimed Latina comedians. Written by Maria Russell, Sandra Valls and Diana Yanez, and directed by Geoffrey Rivas, it runs December 1 through January 7 at the Los Angeles Theatre Center in Los Angeles. For tickets call 866-811-4111 or visit www.thelatc.org.
"Pacific Overtures" is set in 1853 and follows the difficult Westernization of Japan, told from the point of view of the Japanese. In particular, the story focuses on the lives of two friends caught in the change. Written by John Weidman, with music by Stephen Sondheim, and directed by James Esposito, it runs December 1 through December 17 at the Chromolume Theatre at the Attic in Los Angeles. For tickets call 323-205-1617 or visit www.crtheatre.com.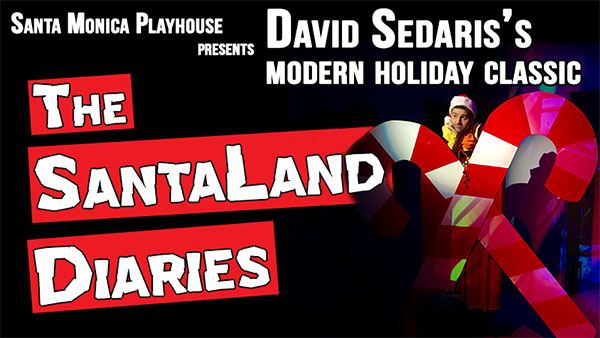 "The SantaLand Diaries" Patrick Censoplano dons the candy-cane tights for a Santa Monica Playhouse holiday celebration in this outrageously funny one-man play from NPR's well-loved humorist David Sedaris about the author's experiences as an unemployed writer taking a job as an elf at Macy's department store in New York City, taking a wry look at how the holiday season brings out the best – and the worst – in us all. Written by David Sedaris, adapted by Joe Mantello, and directed by Chris DeCarlo, it runs December 1 through December 17 at the Santa Monica Playhouse in Santa Monica. For tickets call 310-394-9779 Ext. 1 or visit www.SantaMonicaPlayhouse.com.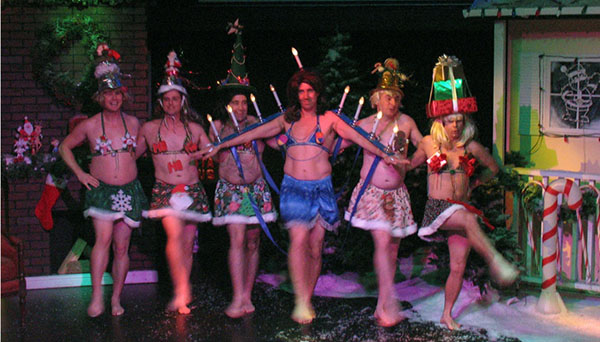 "Santasia" This Off-Broadway Hit and Critics Pick laugh out loud annual holiday romp, is the perfect blend of Yuletide snark and sentiment, and has been compared to "The Carol Burnett Show", "The Kids in the Hall", "In Living Color", "Saturday Night Live" and Vaudeville. This multi-media holiday special has it all including classic Rankin and Bass Claymation inspired movies, musical parodies, and heartfelt holiday moments. Written by Shaun and Brandon Loeser, and directed by Shaun Loeser, it runs December 1 through December 25 at the Whitefire Theatre in Sherman Oaks. For tickets call 818-990-2324 or visit www.santasia.com.
"William Shakespeare's Antony & Cleopatra" has its all: Romance, passion, sex, heartbreak, the fascination of royalty, war, politics, the epic sweep of history and, at its center, one of history's most celebrated love stories: that of Antony, a general and triumvir of the Roman Republic who defied his Emperor; and the woman for whom Antony was willing to risk all, the Macedonian usurper of the throne of Egypt, the mighty Queen Cleopatra. Written by William Shakespeare, and directed by Gloria Gifford, it runs December 2 through December 30 at the Gray Studios in North Hollywood. For tickets call 310-366-5505 or visit www.tix.com.
"Sugar Plum Fairy" is the story of Loh's holiday trauma, which revolves around the piles of tinsel, reindeer infestations, too-cheery tales of preternaturally good-hearted children—and the memories of a particularly fraught childhood holiday. At the age of 12, she was obsessed with landing the highly coveted lead role in the Beverly Rosann School of Dance's production of The Nutcracker. Written by Sandra Tsing Loh, and directed by Bart DeLorenzo, it runs December 3 through December 24 at the South Coast Repertory's Julianne Argyros Stage in Costa Mesa. For tickets call 714-708-5555 or visit www.scr.org.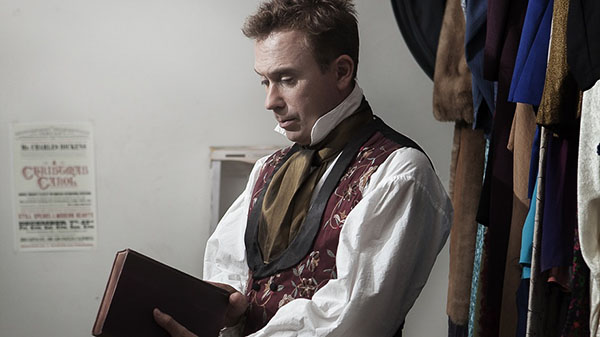 "A Christmas Carol with Charles Dickens" In his lifetime, Charles Dickens was recognized not only as a great writer, but as an actor. His greatest successes on the stages of Britain and the United States were his solo performances of his own work. One of the first pieces he presented to great acclaim was A Christmas Carol. In what has become a holiday tradition, ISC re-creates (with a little artistic license) the experience of a public reading given by Mr. Dickens himself. Written by Charles Dickens, and directed by Melissa Chalsma, it runs December 7 through December 23 at the Independent Studio in Atwater. For tickets call 818-710-6306 or visit www.iscla.org.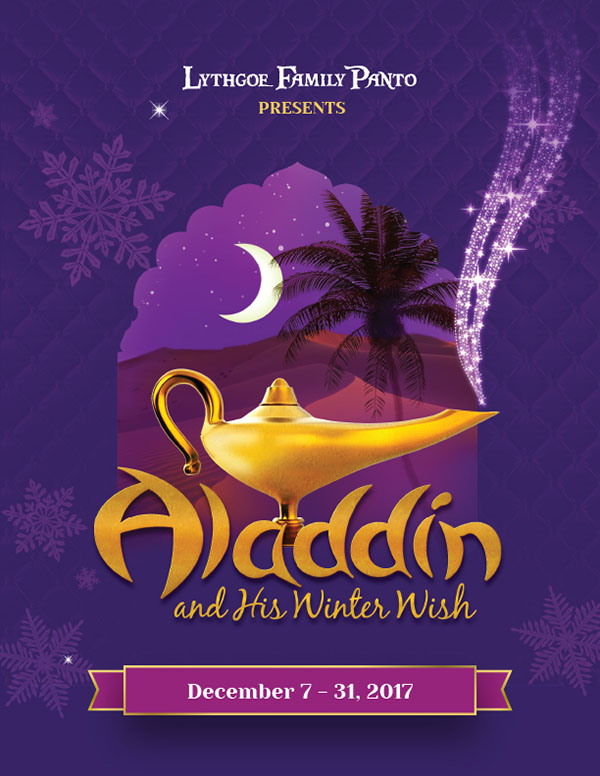 "Aladdin and his Winter Wish" is a singing, swinging and soaring adventure that features family-friendly magic, with a comedic twist, dancing (with "So You Think You Can Dance" alumni), and contemporary music from "Jai Ho" (Slumdog Millionaire) to "Treasure" (Bruno Mars) to "Fantasy" (Earth, Wind and Fire) and many more! Written by Kris Lythgoe, with music by Keith Harrison, and directed by Spencer Liff, it runs December 8 through December 31 at the Laguna Playhouse in Laguna Beach. For tickets call 949-497-2787 or visit www.lagunaplayhouse.com.
"Disney's Beauty and the Beast" a young woman in a provincial town, and a Beast, who is actually a handsome young Prince who lives in a luxurious castle in France. When an Old Beggar Woman, who is actually an Enchantress, asks the Prince for shelter from the freezing cold, the Prince shuns the beggar for her repulsive appearance, at which time the Enchantress appears transforming the Prince into a Beast for his cold-hearted and selfish ways. The Enchantress casts a magic spell upon the Prince's entire castle, including his good-natured servants, who are transformed into household objects to reflect their different personalities. Ashamed of his new appearance, the Beast conceals himself inside his castle with a magic mirror as his only window to the outside world, and an enchanted rose, which will bloom until he turns 21 years of age. Time is running out. If the Beast can learn to love a woman and earn her love in return before the final petal falls off the rose, the curse will be broken and he will return to his original self as a Prince. But, if not, he will remain a Beast forever, and all the members of his household will be doomed as well for all eternity. Written by Linda Woolverton, with music by Alan Menken, lyrics by Howard Ashman and Tim Rice, and directed by Rigo Tejeda, it runs December 8 through January 21 at the CASA 0101 Theater in Boyle Heights. For tickets call 323-263-7684 or visit www.casa0101.org.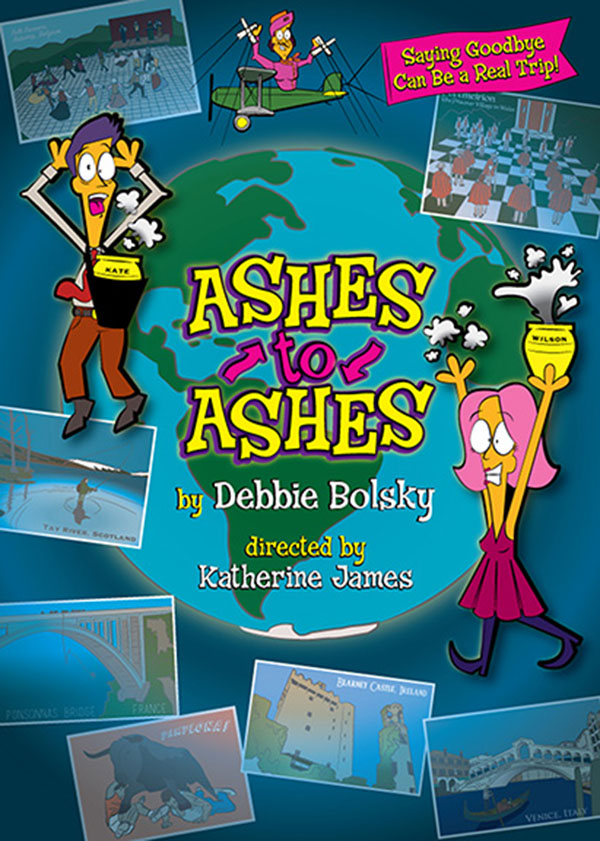 "Ashes to Ashes" is a madcap romantic comedy that's a perfect escape for the holidays. Liberal Sara and right-winger Jefferson are polar opposites about everything — except their love and devotion for their two, newly deceased, filthy-rich best friends. Trapped by the time-constraints of their friends' will, the two are forced to spend the next 16 days, 21 hours and 32 minutes together, scattering ashes across Europe. Whether they make it or not, the audience is in for a bumpy and very funny ride. Written by Debbie Bolsky, and directed by Katherine James, it runs December 9 through January 14 at the Odyssey Theatre in Los Angeles. For tickets call 310-564-9410 or visit www.AshesToAshesThePlay.com.
"Charles Dickens' A Christmas Carol" This timeless tale of redemption and hope follows the miserly Ebenezer Scrooge (Peter Van Norden), who is visited by the ghost of his former partner Jacob Marley (Joe Spano) and three spirits, who show him the error of his ways. Burns' adaptation provides particular insight into the circumstances of the lost and lonely boy who became a bitter and hardened miser, an echo of Dickens' own experience. Drawing from rich language of Dickens' novel, the characters not only speak the dialogue but also narrate their thoughts and actions. The lack of a fourth wall allows the audience to be a part of Scrooge's inner journey as he discovers the joy and meaning in Christmas. Written by Charles Dickens, adapted by Karyl Lynn Burns, and directed by Brian McDonald, it runs December 9 through December 23 at the Rubicon Theatre Company in Ventura. For tickets call 805-667-2900 or visit www.rubicontheatre.org.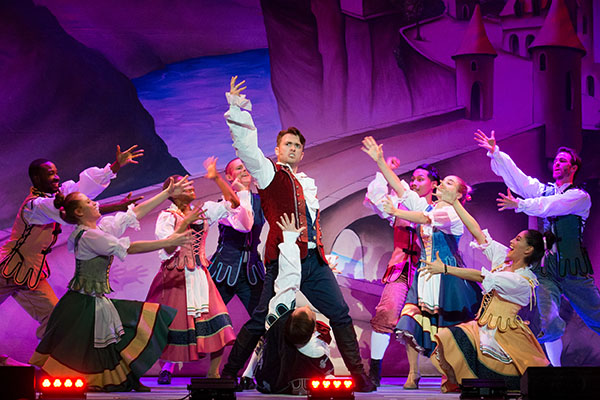 "Beauty and the Beast – A Christmas Rose" An updated version of the classic tale, in the style of a traditional British family Panto, BEAUTY AND THE BEAST – A CHRISTMAS ROSE features family-friendly magic, with a comedic twist, dancing (with "So You Think You Can Dance" alumni), contemporary music and more. Written by Kris Lythgoe, with music by Michael Orland, and directed by Sheldon Epps, it runs December 13 through December 24 at the Pasadena Civic Auditorium in Pasadena. For tickets call 800-982-2787 or visit www.BeautyAndTheBeastPanto.com.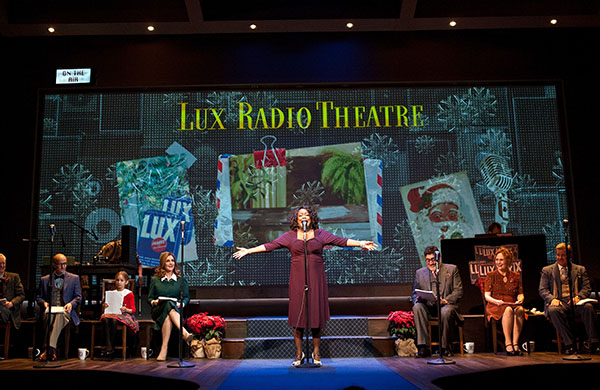 "Miracle on 34th Street" an old man going by the name of Kris Kringle fills in for an intoxicated Santa in Macy's annual Thanksgiving Day parade. Kringle proves to be such a hit that he is soon appearing regularly at the chain's main store in midtown Manhattan. When Kringle surprises customers and employees alike by claiming that he really is Santa Claus, it leads to a Supreme Court case to determine his mental health and, more importantly, his authenticity. Written by Valentine Davies, and directed by Danny Feldman, it runs December 14 through December 23 at the Pasadena Playhouse in Pasadena. For tickets call 626-356-7529 or visit www.PasadenaPlayhouse.org.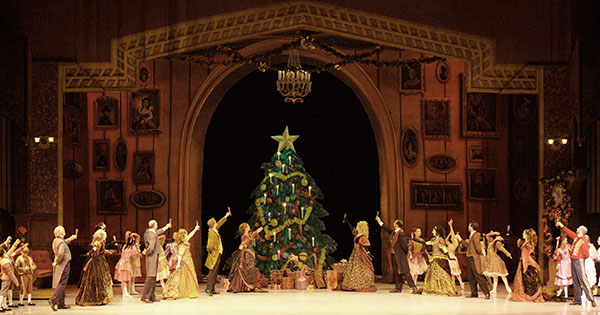 "The Nutcracker" The Long Beach Ballet continues its annual holiday tradition, for the 35th year this December. This production boasts a full symphony orchestra, a flying sleigh, a real live horse, on-stage pyrotechnics, and a cast of over 200. Former Disney designers Elliot Hessayon and Scott Schaffer created the enchanting scenery, Australian artist Adrian Clark designed the detailed costumes, and renowned magician Franz Harary created the special effects. Written by Alexandre Dumas, with music by Pyotr Ilyich Tchaikovsky, and directed by David Wilcox, it runs December 16 through December 24 at the Long Beach Convention & Entertainment Center Terrace Theatre in Long Beach. For tickets call 877-852-3177 or visit www.LongBeachNutcracker.com.
"How the Princh Stole Christmas" The Troubies will pay tribute to the Purple One himself as they send-up the Music of Prince while mashing it with the story of How the Grinch Stole Christmas. Dr. Seuss' detestably fiendish hero the Grinch will get a makeover he won't soon forget as he transforms from Green to Purple in the Troubies' seasonal spoof! You'll get Delirious over the Troubadour Theater Company's latest adventure – a Sign of the Times skewering of Who-manity's triumph over The Grump. The Controversy starts when The Princh dons Santa's Raspberry Beret, hops in his Little Red Corvette sleigh, and decides "Let's Go Crazy!" Be at The El Portal to feel the Housequake when the Purple Rain of terror is ended and The Princh is heard to say, "I Would Die for You". The Troubies' annual holiday show has become a tradition in Los Angeles and this will be their 16th in a long line of productions bringing guffaws and groans to the most festive time of the year. In this hilarious takeoff the Troubies' signature blend of theatricality and mayhem will provide laughs aplenty featuring their renowned live musical and comedic style. Written and directed by Matt Walker, it runs December 21 through December 31 at the El Portal Theatre Debbie Reynolds Mainstage in North Hollywood. For tickets call 818-508-4200 or visit www.elportaltheatre.com.
Enjoy life more – see a show tonight, and have a very happy holiday season!