Here are some of the shows you can see in our local theaters this month: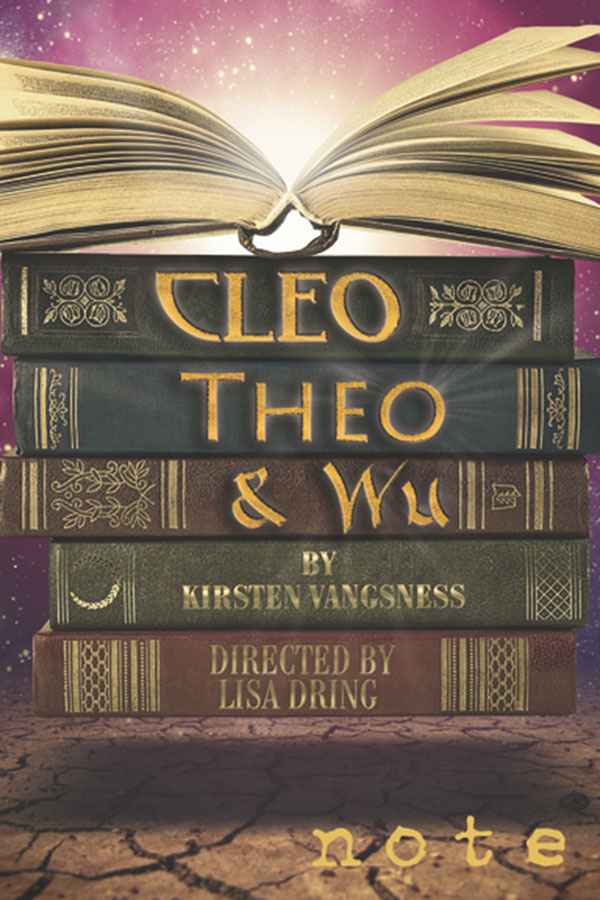 "Cleo, Theo & Wu" Lucy is a modern Angeleno gal just trying to be her best self. The Cool Girl, Lady Boss and all around getting sh*t done Boss Bitch. But, suddenly, the fate of the universe is in her hands and she's gonna need to do better than self-help books and inspirational Insta-quotes. Never fear, space creatures from the future and the forgotten women of ancient history are teaming up to get Lucy on the right track. Careening through time and place, it takes Lucy on a heroine's journey with the remarkable women who were so much more than the power hungry, sex-obsessed obstacles that history books would have you believe. Written by Kirsten Vangsness, and directed by Lisa Dring, it runs November 1 through December 8 at the Theatre of NOTE in Hollywood. For tickets call 323-856-8611 or www.theatreofnote.com.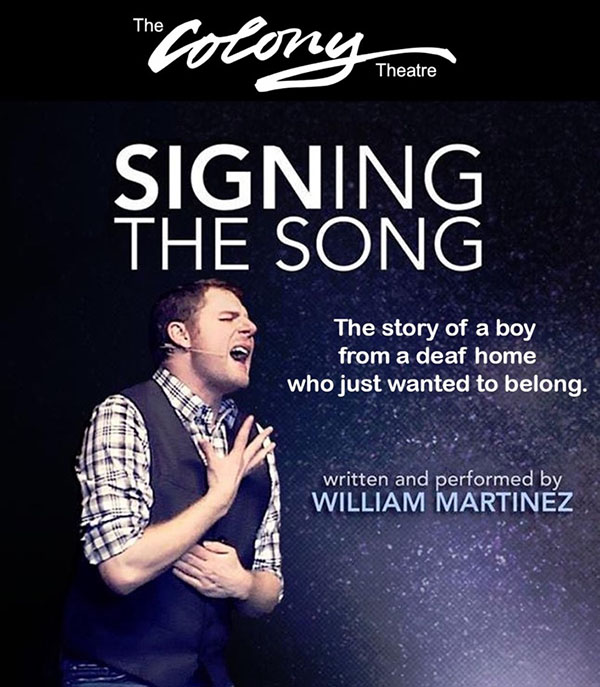 "SIGNing the Song" Through American Sign Language paired with singing, William Martinez shares the true story of a boy who grew up in a deaf household with little exposure to TV, radio, or movies. Because of his incredible 8th grade music teacher and the love and support of his parents, he came out of his silent world and discovered his voice through music. ASL (American Sign Language) and song lyrics meld together into a beautiful unique art form. This immersive one-man show celebrates the extraordinary impact educators and parents have on each child's life … regardless of their struggles. Written and directed by William Martinez, with music by David Bawiec, it runs November 1 through November 4 at the Colony Theatre in Burbank. For tickets call 866-811-4111 or visit www.colonytheatre.org.
"Parfumerie" feuding employees George Horvath and Amalia Balash have each fallen in love with their secret pen pal. What will happen on Christmas Eve when they discover their true lover's identity? Written by E. P. Dowdall, and directed by Brandon Ferruccio, it runs November 2 through December 9 at the Theatre Palisades in Pacific Palisades. For tickets call 310-454-1970 or visit www.theatrepalisades.com.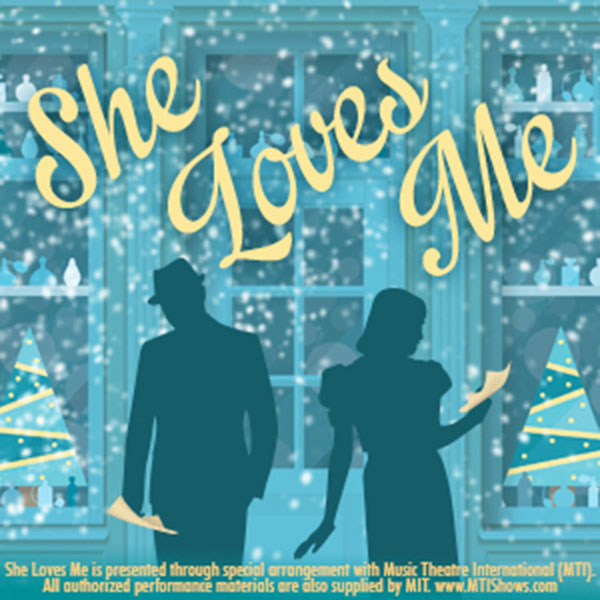 "She Loves Me" tells the beloved story of two feuding shop clerks who are unaware that they are the recipients of each other's love letters. Written by Joe Masteroff, with music by Jerry Bock, lyrics by Sheldon Harnick, and directed by Cate Caplin, it runs November 2 through December 16 at the Actors Co-op David Schall Theatre in Hollywood. For tickets call 323-462-8460 or visit www.ActorsCo-op.org.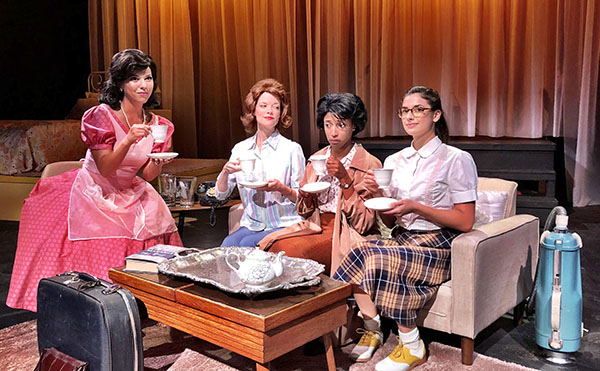 "Bliss (or Emily Post is Dead)" It's 1960 and America is in the midst of a civil upheaval. But in North Orange, NJ, an immaculate suburb with all the trappings of a prosperous, modern society: afternoon tea parties, electronic appliances, and JELL-O! "Progress and Science" are the buzzwords of the day. In this farcical, domestic tragicomedy, the classical Greek heroines, Clytemnestra and Medea, have been recast as pill-popping housewives, and Antigone is the lovelorn, teenage girl next door. Their "blissful" lives are upended when Cassandra, a colored girl new to town and cursed with the gift of prophecy, arrives with a mind to free them from their dark destinies. Written by Jami Brandli, and directed by Darin Anthony, it runs November 3 through December 2 at the Atwater Village Theatre in Atwater. For tickets call 323-472-5646 or visit www.movingarts.org.
"A Mile in My Shoes" we meet Ester, an omniscient "shoe whisperer," as she walks us through a day in her life on Skid Row. We meet a variety of characters: a transgender teen, a young mom, a mentally ill substance abuser, a high school valedictorian, a police officer, concerned citizens at a city council meeting and others as they put a face on the homeless epidemic. Written by Kathryn Taylor Smith, and directed by Zadia Ife, it runs November 4 through December 9 at the Hudson Backstage Theatre in Los Angeles. For tickets visit www.plays411.com/mileinmyshoes.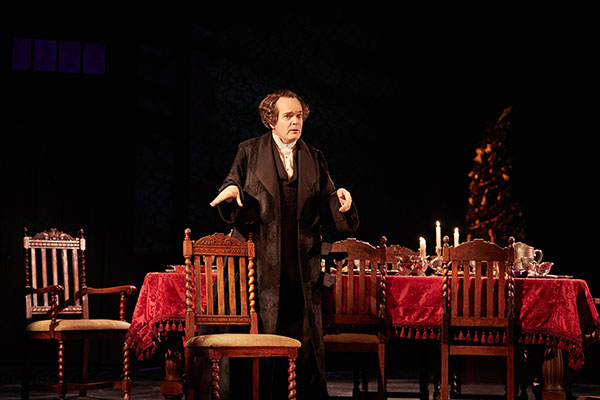 "Charles Dickens' A Christmas Carol" Tony Award winner Jefferson Mays breathes new life into the greatest ghost story ever told. While the heart of A Christmas Carol is evergreen, Mays brings fresh perspective to Scrooge, Bob Cratchit, Tiny Tim and the rest, playing every role in this whirlwind one-man show. Written by Charles Dickens, adapted by Jefferson Mays, Susan Lyons and Michael Arden, and directed by Michael Arden, it runs November 7 through December 2 at the Gil Cates Theater at the Geffen Playhouse in Los Angeles. For tickets call 310-208-5454 or visit www.geffenplayhouse.org.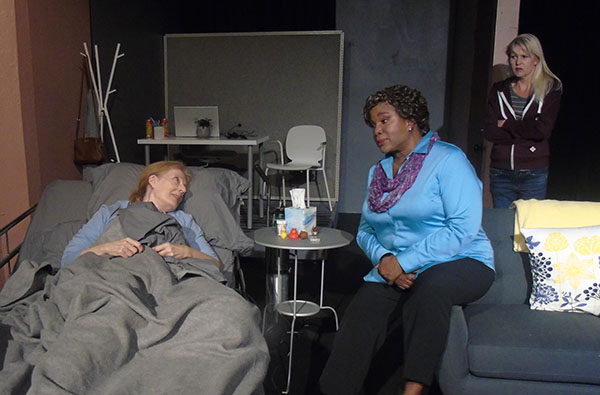 "Anatomy of a Hug" Amelia has a job selling memberships to a charity that rescues kids in countries overseas. She's invested the rest of her life in her beloved television shows, which provide her an emotional haven. Sonia is Amelia's mother. She's been given Compassionate Release from prison as she is terminally ill. She was convicted of murdering Amelia's father. She's moved into Amelia's apartment with the aid of a social worker, Iris. Amelia has attracted the attention of a decent, sincere co-worker named Ben, who introduces her to a wonderful human invention called a hug. Can Amelia possibly bridge the emotional chasm with her mother while there's still time? Will the wounds of the past prevent Amelia from returning Ben's affection? Written by Kat Ramsburg, and directed by Steve Jarrard, it runs November 9 through December 2 at the Sherry Theatre in North Hollywood. For tickets call 323-860-6569 or visit www.anatomyofahug.bpt.me.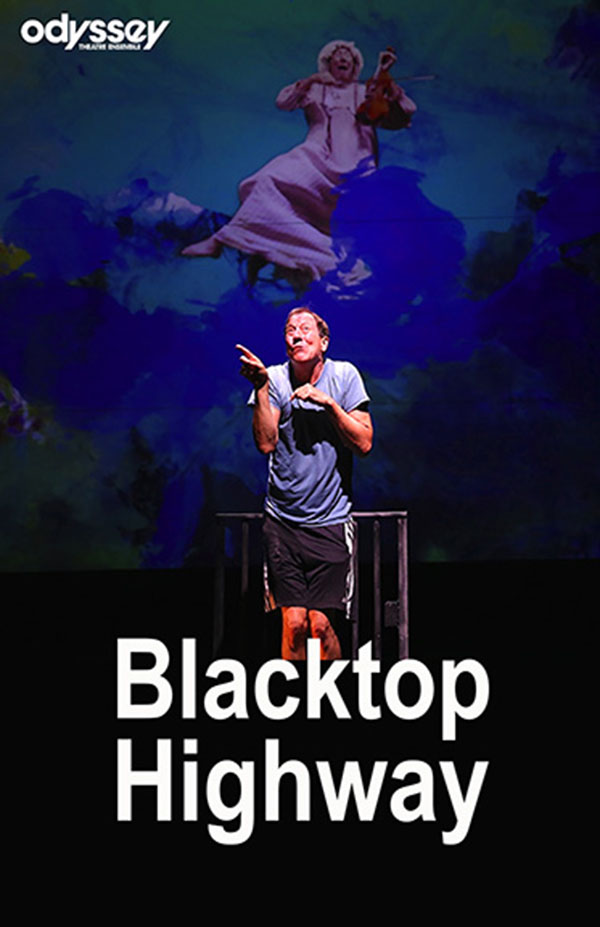 "Blacktop Highway" Renowned performer John Fleck reinvents the gothic horror genre in this horrifyingly hysterical tale of taxidermy, transformation and caged creatures. Fleck continues to break new ground playing all the parts (both human and animal) in this brilliantly staged screenplay. Written by John Fleck, and directed by Randee Trabitz, it runs November 9 through December 15 at the Odyssey Theatre in Los Angeles. For tickets call 310-477-2055 Ext. 2 or visit www.OdysseyTheatre.com.
"The Color Purple" is an inspiring family saga that tells the unforgettable story of a woman who, through love, finds the strength to triumph over adversity and discover her unique voice in the world. The story spotlights Celie, a downtrodden young woman whose personal awakening over the course of 40 years forms the arc of this epic story. With a joyous score featuring jazz, ragtime, gospel, African music and blues, it is a story of hope, a testament to the healing power of love and a celebration of life. Written by Alice Walker, book by Marsha Norman, with music by Brenda Russell, Allee Willis and Stephen Bray, and directed by Jeffrey Polk, it runs November 9 through December 9 at the Greenway Court Theatre in Los Angeles. For tickets call 323-673-0544 or visit www.GreenwayCourtTheatre.org/THECOLORPURPLE.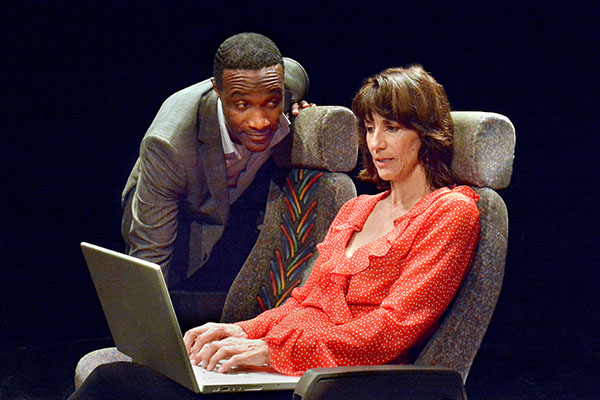 "Confederates" is an often funny, often devastating look at today's high stakes political media landscape. When two journalists embedded with the campaign of a newly declared presidential campaign — one seasoned, the other young and ambitious — uncover a compromising photo of the candidate's daughter, they must decide whether to publish or bury it. Written by Suzanne Bradbeer, and directed by Christopher Hart, it runs November 9 through December 16 at the Grove Theater Center in Burbank. For tickets call 800-838-3006 or visit www.hartnpi.org/tickets.
"Curtains" It's the brassy, bright, and promising year of 1959. Boston's Colonial Theatre is hosting the opening-night performance of a new musical. When the leading lady mysteriously dies on stage, the entire cast and crew are suspects. Enter a local detective, who just happens to be a musical-theatre fan! Curtains is the final musical from the American musical theatre composing giants Kander and Ebb, who brought us such works as Cabaret, Chicago, and Kiss of the Spider Woman. Written by Rupert Holmes, with music by John Kander, lyrics by Fred Ebb, and directed by Tony Cason, it runs November 9 through November 17 at the Smothers Theatre Pepperdine University in Malibu. For tickets call 310-506-4522 or visit www.arts.pepperdine.edu.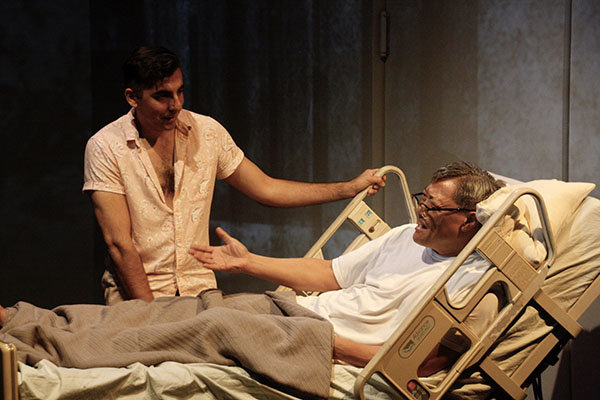 "Death and Cockroaches" Meet Eric. He's an aspiring playwright who's trying to break into TV writing when his Dad interrupts his plans by suddenly getting sick with a terminal illness. Instead of stepping up to his familial duties, Eric runs away from his sadness straight into a 'Wall of Dicks'. Fortunately, there's a hot, imaginary Cockroach who's there to help him to confront his grief and his family's disappointment. Written by Eric Reyes Loo, and directed by Jennifer Chang, it runs November 9 through December 1 at the Atwater Village Theatre in Atwater. For tickets call 323-379-9583 or visit www.chalkrep.com.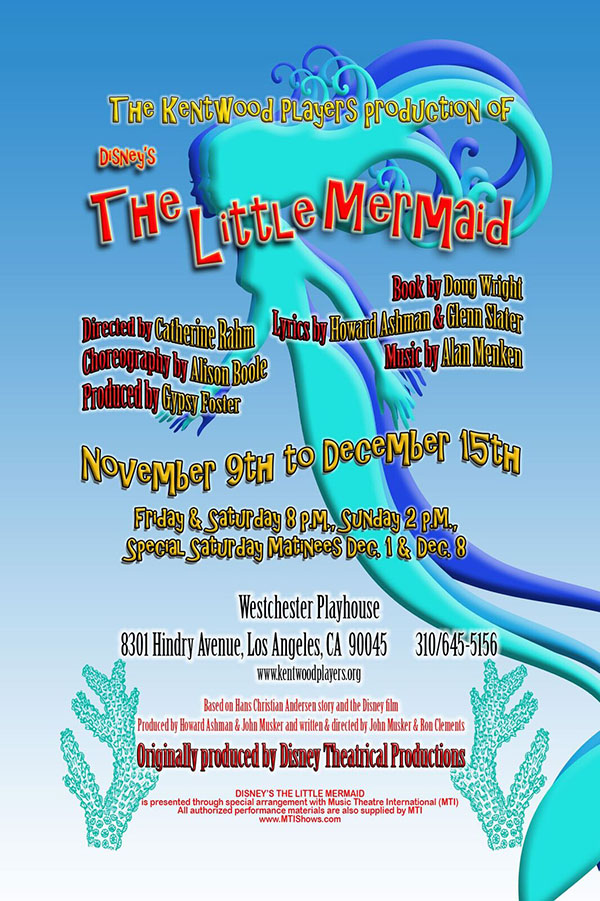 "Disney's the Little Mermaid" is a hauntingly beautiful love story for the ages. This fishy fable will capture your heart with its irresistible songs, including "Under the Sea", "Kiss the Girl" and "Part of Your World". Ariel, King Triton's youngest daughter, wishes to pursue the human Prince Eric in the world above, bargaining with the evil sea witch, Ursula, to trade her tail for legs. But the bargain is not what it seems, and Ariel needs the help of her colorful friends, Flounder the fish, Scuttle the seagull and Sebastian the crab to restore order under the sea. Written by Doug Wright, based on the Hans Christian Andersen story, with music by Alan Menken, lyrics by Howard Ashman and Glenn Slater, and directed by Catherine Rahm, it runs November 9 through December 15 at the Westchester Playhouse in Westchester. For tickets call 310-645-5156 or visit www.kentwoodplayers.org.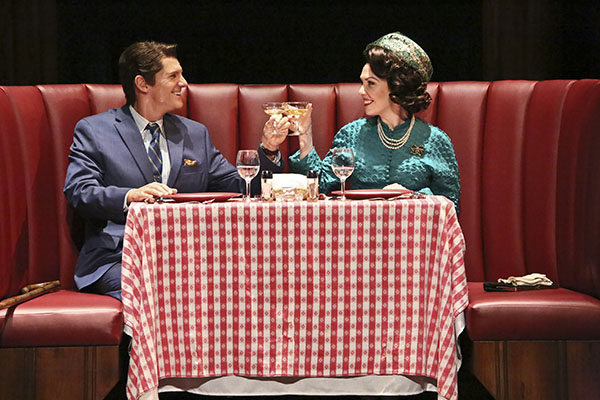 "In a Booth at Chasen's" In November 1949, a nervous 29 year-old starlet – Nancy Davis – went to a dinner at Chasen's restaurant with the President – of the Screen Actors Guild – movie star Ronald Reagan, while Reagan is still nursing a broken heart from his divorce from Jane Wyman. There is an attraction, and the two hit it off. Several weeks later, the two have become closer, but not yet exclusive. Nancy helps Ron paint the fences at his ranch in the San Fernando Valley, and starts to get to know his children. She even loves his dumb jokes. Over the next two years, the couple confide in one another, turn up the heat, bicker and rage against the gossipy tabloid press, and even battle the threat of Communism. The drama is in how Nancy plays hard to get, and how long it takes Ron to propose. The marriage of Ron and Nancy Reagan continues to be written about, talked about, analyzed and scrutinized. To some, Ron's unyielding devotion to his wife is to be admired and Nancy's fierce protection of her husband is applauded. To others, their relationship seemed odd, old-fashioned and even corny. Either way, it cannot be denied that few, if any, marriages had more of an impact on the 20th century. Written by Sam Bennett, with music by Al Kasha and Phil Swann, and directed by Kay Cole, it runs November 9 through November 25 at the El Portal Theatre Debbie Reynolds Mainstage in North Hollywood. For tickets call 818-508-4200 or visit www.elportal.com.
"Remembering Boyle Heights" Contemporary gentrification debates unlock the early history, stories and memories of Boyle Heights revealing the mythical and human dimensions of L.A.'s own Ellis Island of the West. Written by Josefina López and Corky Dominguez, and directed by Corky Dominguez, it runs November 9 through December 16 at the CASA 0101 Theater in Boyle Heights. For tickets call 323-263-7684 or visit www.casa0101.org.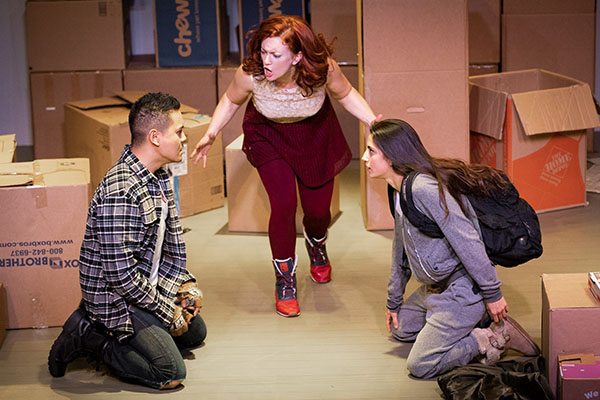 "The Value of Moscow" Three grown "adult" sisters are thrust back into living together as a last resort after their various lives have fallen apart. This trio can't even agree on how to unpack their stuff much less their relationships and pasts. And before they can finish the bottle of vodka they found in the kitchen, everything goes from bad to worse, to a lot, LOT worse. Can they set aside their grievances long enough to work together and save themselves? Probably not. But with acerbic wit and an encounter with the pizza man, these three sisters aim to find out. Written by Amy Dellagiarino, and directed by Carrie Keranen, it runs November 9 through December 8 at the Second Stage at The Broadwater Theater Complex in Los Angeles. For tickets visit www.sacredfools.org.
"My Date With Death – A Musical Romance" Link finds himself at the end of his rope, drinking the remainder of his life away at a bar when he is visited by a Spirit from the beyond. This Spirit reveals herself to be a Soul Collector sent to keep Link from ending his energy too soon. Strap in and take a Dickensian sprint across the universe with Link, an isolated soul, as he falls in love with Lady Death, and her never-ending knowledge of the cosmos. Written by Daniel Sugimoto, with music by Daniel Sugimoto, and directed by Julia Lisa, it runs November 10 through December 2 at the Miles Memorial Playhouse in Santa Monica. For tickets call 323-301-9002 or visit www.thezootheatreco.com.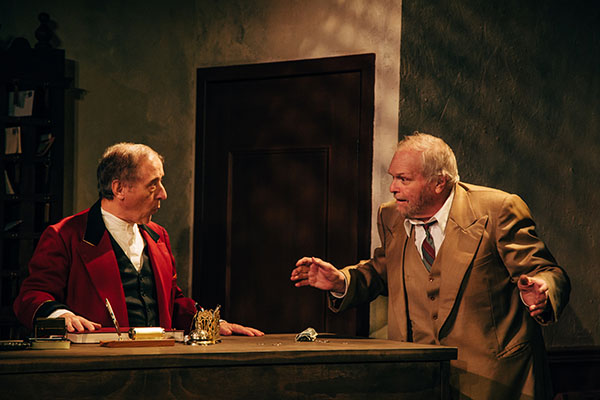 "Hughie" and "Krapp's Last Tape" Reprising roles that have garnered critical and popular acclaim, Dennehy brings searing humanity and his extraordinary dramatic skill to these powerful productions:
Hughie: When high-rolling gambler and small-time hustler Erie Smith loses his confidant Hughie, his life takes a turn for the worse. In his grief, Erie befriends a new hotel night clerk and sees a chance for a winning streak.
Krapp's Last Tape: Preparing for his birthday ritual, Krapp stumbles upon a recording of a tender memory from a lifetime ago. As he immerses himself in his own personal history, Krapp questions whether his present lives up to his past.
Written by Eugene O'Neill (Hughie), Samuel Beckett (Krapp's Last Tape), and directed by Steven Robman, it runs November 14 through December 16 at the Audrey Skirball Kenis Theater at the Geffen Playhouse in Los Angeles. For tickets call 310-208-5454 or visit www.geffenplayhouse.org.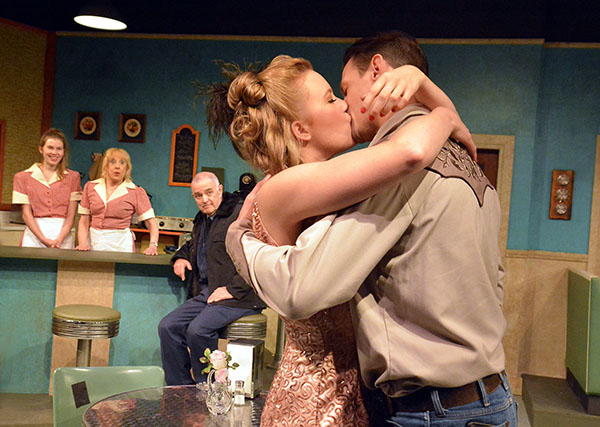 "Bus Stop" tells a story of a group of people thrown together by a blizzard to spend a long night snowbound at a diner/bus stop in rural Kansas. It is especially the story of Bo, a young cowboy who has grown up on an isolated ranch in Montana. The wild young man has fallen for a nightclub chanteuse named Cherie while competing in a rodeo in Kansas City. He will need to be taught a lesson in humility and lose a fight before he can win the heart of the love of his life in what has become a classic American romance. The other characters all have their own agendas, too, including the diner's two waitresses, the bus driver, the local sheriff, an itinerant educator, and Virgil, Bo's ranch foreman and mentor. Written by William Inge, and directed by Ann Hearn Tobolowsky, it runs November 15 through December 16 at the Theatre 40, in the Reuben Cordova Theatre in Beverly Hills. For tickets call 310-364-0535 or visit www.theatre40.org.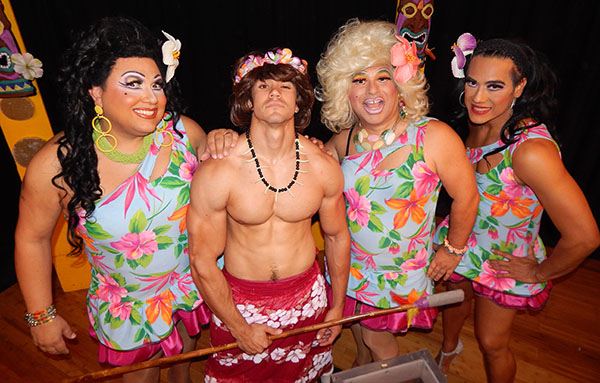 "Chico's Angels Five-O: Waikiki Chicas" This is one hurricane of a case! Hula dancers have gone missing from Waikiki's hottest night club The Hula Ho. This is job for the three sexiest detectives alive, but since Sabrina, Jill and Kelly are busy, Chico's Angels will take it! Come to paradise with Kay Sedia, Frieda Laye and Chita Parol as they go undercover in grass skirts, coconut bikinis and cha-cha pumps to solve the case of the missing Hula Hos. Chico's Angels are three beautiful and comedic Latina drag queens as the leads: Kay Sedia, Chita Parol & Frieda Laye – Who work for pennies for their unseen boss. Think of the 70s series, Charlie's Angels starring a Latino Three Stooges in drag. Written by Oscar Quintero and Kurt Koehler, and directed by Kurt Koehler, it runs November 15 through November 18 at the Colony Theater in Burbank. For tickets call 818-558-7000 or visit www.web.ovationtix.com/trs/pr/993027.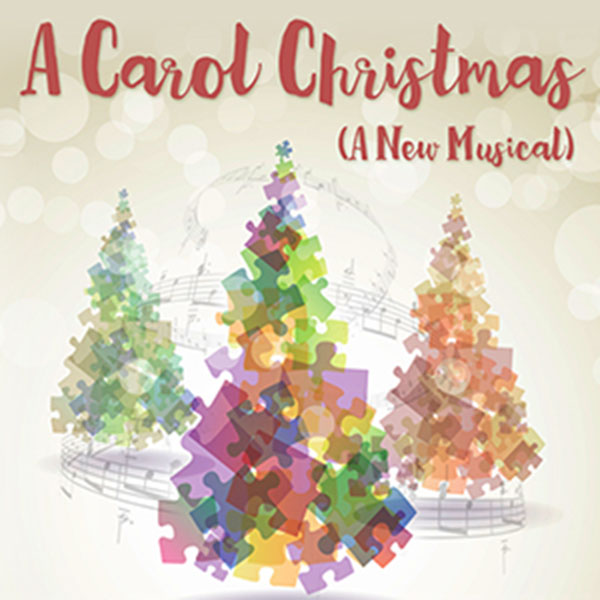 "A Carol Christmas" Instead of a man named Scrooge we have a woman named Carol, the successful, demanding host of a home-shopping show who cares nothing for Christmas and wants her staff to work right through the holidays. 17 new songs and all of the characters you know and love. Written by Doug Haverty, with music by Bruce Kimmel, and directed by Bruce Kimmel, it runs November 16 through December 30 at the Lonny Chapman Theatre in North Hollywood. For tickets call 818-763-5990 or visit www.thegrouprep.com.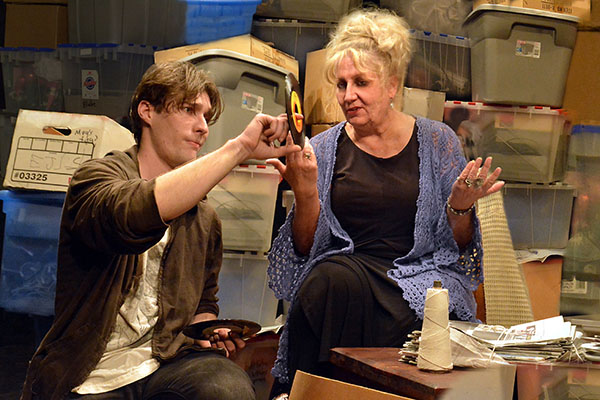 "Exit Wounds" explores the effects of a national tragedy on three generations of the perpetrator's family. How do you find redemption when someone you love has committed a terrible crime? A story of healing, hope and compassion, Exit Wounds unravels slowly, as a mystery: what was the tragic event that caused hoarder Linda Sadowski to retreat from life, and her son, Matt to become estranged? How can Linda stem the ripple effect of the family's painful past and save the 17-year-old grandson she's never met? Written by Wendy Graf, and directed by Christopher Hart, it runs November 16 through December 15 at the Grove Theater Center in Burbank. For tickets call 800-838-3006 or visit www.hartnpi.org/tickets.
"Down to My Last Egg" When Remy's window to become a mother started to close, she hit the road in search of a sperm daddy. Once she found him, getting pregnant proved to be even more slippery than his sperm. Her thoughts, ideas and actions around motherhood, and what it entails, left her with one question – Is she meant to be a mother? Did she conceive or did her last egg shrivel up and die? You'll have to see the show to find out. Written by Remy O'Brien, and directed by Jonathan Medina, it runs November 18 through November 26 at the Theatre 40, in the Reuben Cordova Theatre in Beverly Hills. For tickets call 310-364-3606 or visit www.theatre40.org.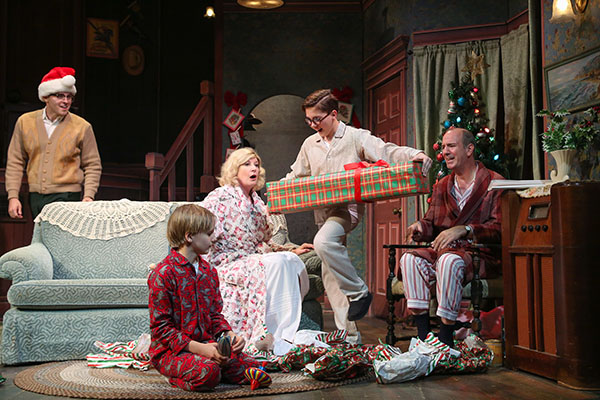 "A Christmas Story" The Parker family gets its Christmas tree. Ralphie's dad, The Old Man, wins a very special prize in a contest. Ralphie is pursued by a girl in his class. Ralphie is pursued by the class bully. And, most famously, Ralphie sets off on a campaign to acquire his most-desired Christmas present, a Red Ryder BB air rifle, only to be warned repeatedly, "You'll put your eye out, kid". Written by Philip Grecian, based on the screenplay by Jean Shepherd, Leigh Brown and Bob Clark, and also on the book In God We Trust, All Others Pay Cash, and directed by Christian Lebano, it runs November 23 through December 30 at the Sierra Madre Playhouse in Sierra Madre. For tickets call 626-355-4318 or visit www.sierramadreplayhouse.org.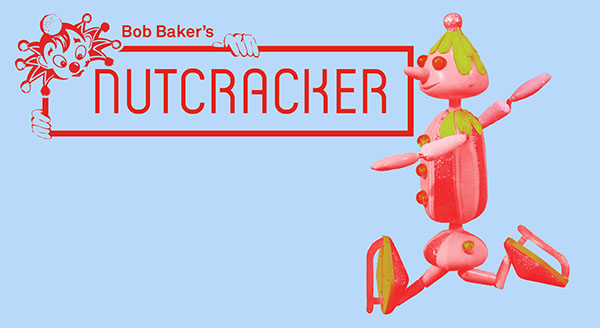 "Bob Baker's Nutcracker" features over 100 handcrafted puppets to take the entire family on an adventure through the wizardry of strings and into the enchanted world of the fantastic. Bob Baker's adaptation of the ballet classic is one of Bob Baker Marionette Theater's most beloved shows since it began in 1969. The Sugar Plum Fairy and her promenading cakes, waltzing flowers, and all of the wonders beyond the mysterious door are now to be found at the Carrie Hamilton Theatre — entirely outfitted for the holidays — at Pasadena Playhouse. This is the first time that the show is being performed outside of its original location. The show runs November 24 through December 31 at the Pasadena Playhouse in Pasadena. For tickets call 626-356-7529 or visit www.pasadenaplayhouse.org.
"A Christmas Carol" Nineteenth-century London comes with this timeless Dickens classic and all your favorite characters—Tiny Tim and the Cratchit family, the Fezziwigs, the Ghosts of Christmas past, present and yet-to-come—and, as always, Hal Landon Jr. as everyone's favorite curmudgeon, Ebenezer Scrooge. Written by Charles Dickens, and directed by John-David Keller, it runs November 24 through December 24 at the South Coast Repertory in Costa Mesa. For tickets call 714-708-5555 or visit www.scr.org.
"Vendetta Chrome" Vendetta, a late bloomer at a Victorian girls' school, must save her friends and family from a legacy of trouble — and it's all in the dance moves. In the West Coast premiere of Sylvan Oswald's melodrama-farce, spirited movement sequences take a female and nonbinary cast through the lightness and the darkness of today's feminist rage. Written by Sylvan Oswald, and directed by Sara Lyons, it runs November 24 through December 15 at the Lex Theatre in Hollywood. For tickets call 323-944-2165 or visit www.coeurage.org/buytickets.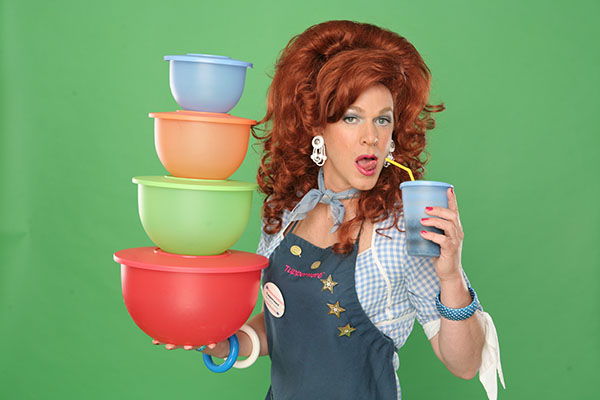 "Dixie's Tupperware Party" Dixie Longate is the fast-talking, gum chewing, ginger-haired Alabama gal who is bringing your grandma's Tupperware party into the 21st century. Audiences howl with laughter as Dixie demonstrates the many alternative uses for the iconic plastic kitchen staple. Filled with outrageously funny tales, heartfelt accounts, audience participation and a little bit of empowerment and homespun wisdom, Dixie's Tupperware Party leaves your heart a little bigger and your food a little fresher. Written by Kris Andersson, and directed by Dixie Longate, it runs November 28 through December 30 at the Kirk Douglas Theatre in Culver City. For tickets call 213-628-2772 or visit www.dixiestupperwareparty.com.
"Aphrodite's Holiday Show" brings back Aphrodite, Dionysus and their 45-year old human daughter, Poinsettia, as they continue to work through their god/mortal issues. Aerialists, dancers, magicians, jugglers and other special guests join the fun in this winter solstice variety spectacle. Written by Lee Margaret Hanson and Adam J. Jefferis, co-Written by Rynn Vogel, and directed by Lee Margaret Hanson and Adam J. Jefferis, it runs November 29 through December 16 at the Actor's Gang Theater in Culver City. For tickets call 310-838-4264 or visit www.TheActorsGang.com.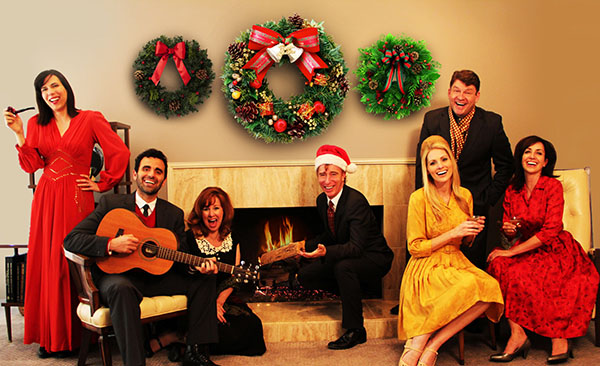 "1966 Holiday Variety Extravaganza" the audience travels back to the swingin' Sixties for a night of holiday hilarity. Using audience suggestions, the award-winning Impro Theatre performs their unscripted, totally improvised LIVE variety show that delights in the comedy and music stylings of "Holiday Special" icons Andy Williams, Perry Como and Judy Garland. Written by Impro Theatre Company, it runs November 30 through December 9 at the Garry Marshall Theatre in Burbank. For tickets call 818-955-8101 or visit www.GarryMarshallTheatre.org.
"The SantaLand Diaries" Patrick Censoplano dons the candy-cane tights for a Santa Monica Playhouse holiday celebration in this outrageously funny one-man play from NPR's well-loved humorist David Sedaris about the author's experiences as an unemployed writer taking a job as an elf at Macy's department store in New York City, taking a wry look at how the holiday season brings out the best – and the worst – in us all. Written by David Sedaris, adapted by Joe Mantello, and directed by Chris DeCarlo, it runs November 30 through December 16 at the Santa Monica Playhouse in Santa Monica. For tickets call 310-394-9779 Ext. 1 or visit www.SantaMonicaPlayhouse.com.
Enjoy life more – see a show tonight!