Here are some of the shows you can see in our local theaters this month: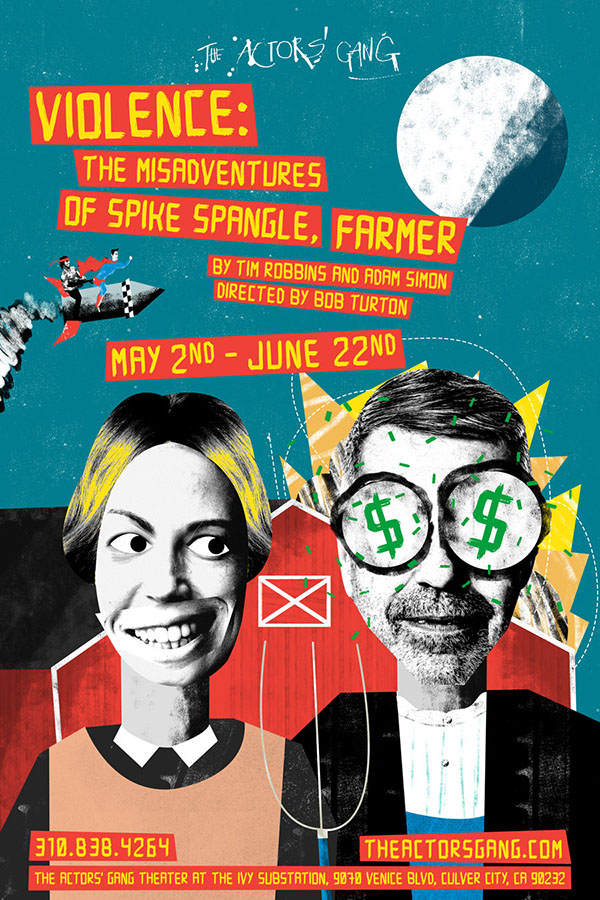 "VIOLENCE: The Misadventures of Spike Spangle, Farmer" tells the story of Spike Spangle, a down on his luck farmer who gets sucked into a whirlwind of celebrity and patriotism. He joins Superman on billionaire Max Enormous' Celebrity Space Shuttle and a nefarious plot leads to the deification of Spike Spangle as an American hero. Written by Tim Robbins and Adam Simon, and directed by Bob Turton, it runs May 2 through June 22 at the Ivy Substation in Culver City. For tickets call 310-838-4264 or visit www.TheActorsGang.com.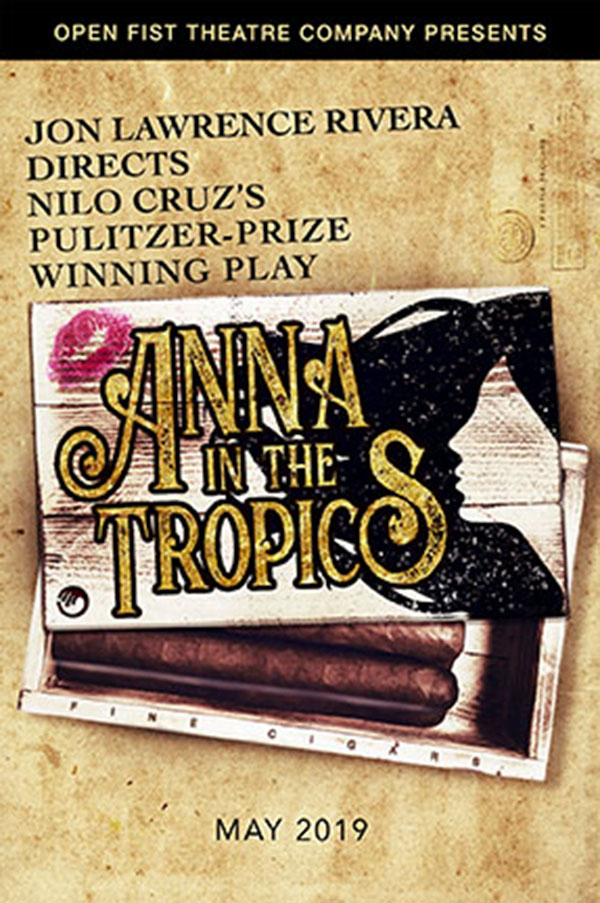 "Anna in the Tropics" It's 1929, and flaring tensions between old traditions and new ways include the threat of new, mechanical cigar-rolling machines that loom over the factory workers who still roll cigars by hand. Also in danger is the tradition of the "Lectore de Tabaqueres," who reads out loud to the cigar rollers to break the tedium and pass the time. The arrival of Juan Julian, the new lector, is cause for celebration. But when he reads Anna Karenina to the cigar rollers, he unwittingly becomes a catalyst in the lives of his avid listeners, for whom Tolstoy, the tropics and the American dream prove a volatile combination. Written by Nilo Cruz, and directed by Jon Lawrence Rivera, it runs May 3 through June 22 at the Atwater Village Theatre in Atwater Village. For tickets call 323-882-6912 or visit www.openfist.org.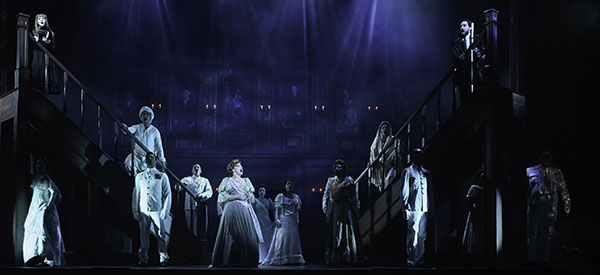 "The Secret Garden" follows the story of Mary Lennox, a young British girl born and raised in colonial India. When the ten-year-old's parents die in a cholera outbreak, she is sent to Yorkshire to live with a reclusive uncle and his invalid son. With the help of a host of ghosts, spirits, and lost souls Mary and Dickon, the young gardener uncover the mystery of the manor's magical garden, discovering the power of hope and the magic needed to make love grow again. Filled with beautiful soaring ballads, this heartwarming story of forgiveness and renewal is the quintessential musical for all ages. Written by Frances Hodgson Burnett, with music by Marsha Norman and Lucy Simon, and directed by T.J. Dawson, it runs May 3 through May 19 at the Cerritos Center for the Performing Arts in Cerritos. For tickets call 562-916-8500 or visit www.3dtheatricals.org.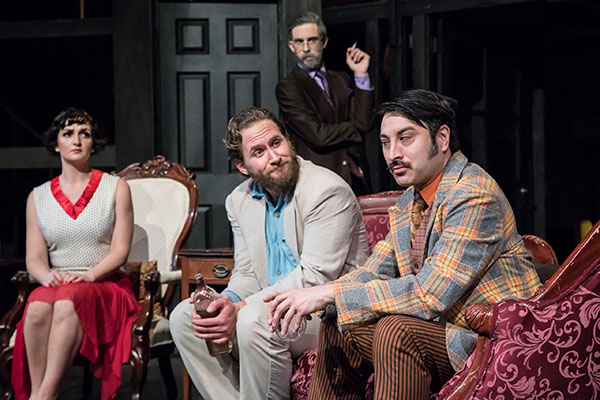 "And Then There Were None" Ten strangers are summoned to a remote island. All that the guests have in common is a wicked past they're unwilling to reveal and a secret that will seal their fate. As the weather turns and the group is cut off from the mainland, the bloodbath begins and one by one they are brutally murdered in accordance with the lines of a sinister nursery rhyme. They all claim their innocence but yet they are all suspects. Who is the killer? Who will survive? The tension escalates as the survivors realize that the assassin is not only among them but is preparing to strike again. Written by Agatha Christie, and directed by Michael Thomas-Visgar, it runs May 4 through May 26 at the Morgan-Wixson Theatre in Santa Monica. For tickets call 310-828-7519 or visit www.morgan-wixson.org.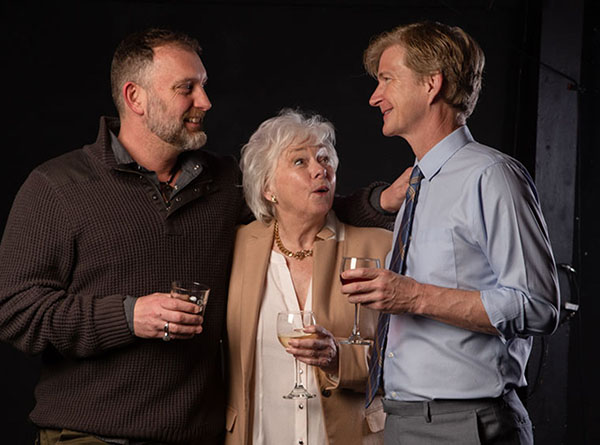 "Daniel's Husband" Daniel Bixby and Mitchell Howard are a seemingly perfect couple. What isn't so perfect is that Daniel desperately longs to be married, but Mitchell doesn't believe in it. When an unexpected turn of events puts their perfect life in jeopardy, they are thrust into a future where love may not be enough. Written by Michael McKeever, and directed by Simon Levy, it runs May 4 through July 28 at the Fountain Theatre in Los Angeles. For tickets call 323-663-1525 or visit www.FountainTheatre.com.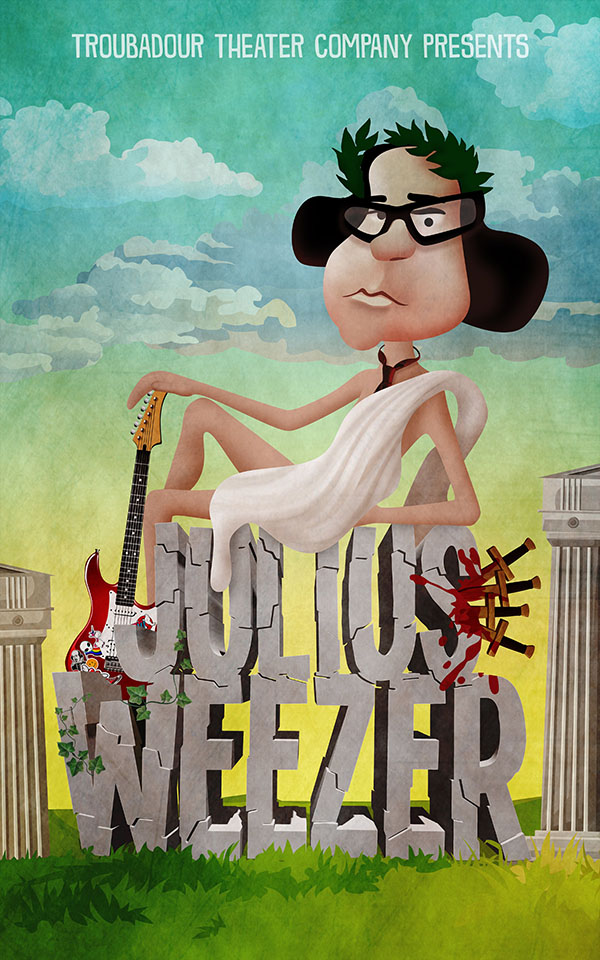 "Julius Weezer" Shakespeare's story of Caesar, with the funk-rock riffs of the resurgent and ubiquitous band, Weezer. This 90 minute hard-driving, heart pounding, adrenaline rush of a show will feature the Troubies in all their classical glory – speaking the speech and strumming the power chords. The production will take advantage of the El Portal's wonderfully theatricalized confines to create a bloody, bold and resolute retelling of one of Shakespeare's great tragedies. Age appropriate for eight and up, the show will feature special make-up effects that may disturb some younger guests – after all, Caesar was stabbed 33 times. Part circus, part improv comedy show, part rock concert – with a live band that complements and compels the Troubie cast as they wind their way through the dark and dangerous world of Julius Weezer. Enjoy the madness with the Troubies and be able to say: "I came, I saw, I conquered…and I rocked out!". Written and directed by Matt Walker, it runs May 4 through May 19 at the El Portal Theatre in North Hollywood. For tickets call 866-811-4111 or visit www.elportaltheatre.com.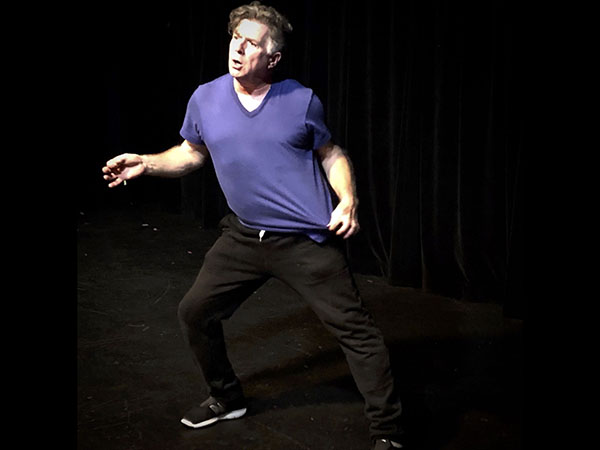 "The Long Gravel Road" a new theatre piece that invokes the French actor/director theorist Artaud's famous radical manifesto on 'metaphysical Mise en Scene', which suggests a departure from an exclusively rational text and dovetails into space where movement and sounds are more predominant. A modern re-telling of the Parsifal myth, the story revolves around a man's primordial recognition of himself seduced in a cosmic overture and by the idea of Individuation, Carl Jung's term for the life long journey in which a person becomes the complete entity God intended. Written and directed by Abbott Alexander, with music by Garrett Parks, it runs May 4 through June 1 at the Theatre West in Los Angeles. For tickets call 323-851-7977 or visit www.theatrewest.org/the-long-gravel-road.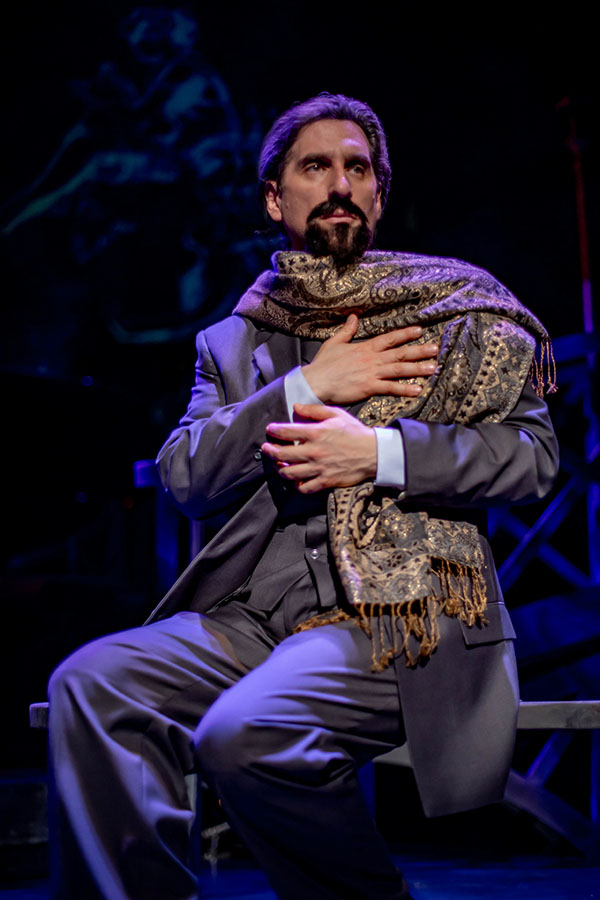 "Hershey Felder, A Paris Love Story" Virtuoso actor and pianist Hershey Felder takes us on his own personal journey as he explores the life and music of Impressionist composer Claude Debussy. For decades Felder's "Great Composer Series" has celebrated the brilliance of Beethoven, Berlin, Tchaikovsky, and more. In this glorious new production, he brings to life a visionary who proclaimed nature his religion, creating music of ravishing beauty, color and compassion. From the sweeping "La Mer" to the evocative "Prélude à L'après-midi d'un Faune" and the mystical "Clair de Lune", this soaring tribute will never be forgotten. Written by Hershey Felder, with music by Claude Debussy, and directed by Trevor Hay, it runs May 8 through May 19 at the Laguna Playhouse in Laguna Beach, then May 24 through June 9 at the Wallis Annenberg Center for Performing Arts in Beverly Hills. For tickets in Laguna Beach call 949-497-2787 or visit www.lagunaplayhouse.com. For tickets in Beverly Hills call 310-746-4000 or visit www.TheWallis.org/Debussy.
"Mamma Mia!" On the eve of her wedding, a daughter's quest to discover the identity of her father brings three men from her mother's past back to the Greek island they last visited 20 years ago. The storytelling magic of ABBA's timeless hits sets the scene for this infectious tale of love and frolicking fun, creating an unforgettable musical experience that will leave you dancing in the aisles! Written by Catherine Johnson, with music by Benny Andersson & Björn Ulvaeus, and directed by Snehal Desai, it runs May 9 through June 9 at the David Henry Hwang Theater in Los Angeles. For tickets call 213-625-7000 or visit www.eastwestplayers.org.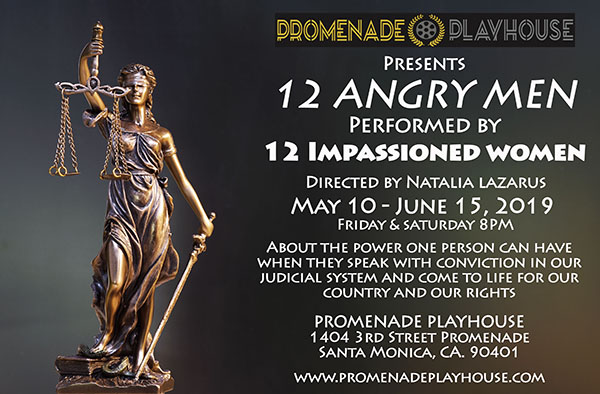 "12 Angry Men – By 12 Impassioned Women" In the story, a19-year-old man has just stood trial for the fatal stabbing of his father. It looks like an open-and-shut case until one of the jurors begins opening the others' eyes to the facts. Sequestered in a small room, each juror reveals their own character as the various testimonies are re-examined, the murder is re-enacted and a new murder threat is born before their eyes. Written by Reginald Rose, adapted by Sherman L. Sergel, and directed by Natalia Lazarus, it runs May 10 through June 15 at the Promenade Playhouse in Santa Monica. For tickets call 310-656-8070 or visit www.promenadeplayhouse.com.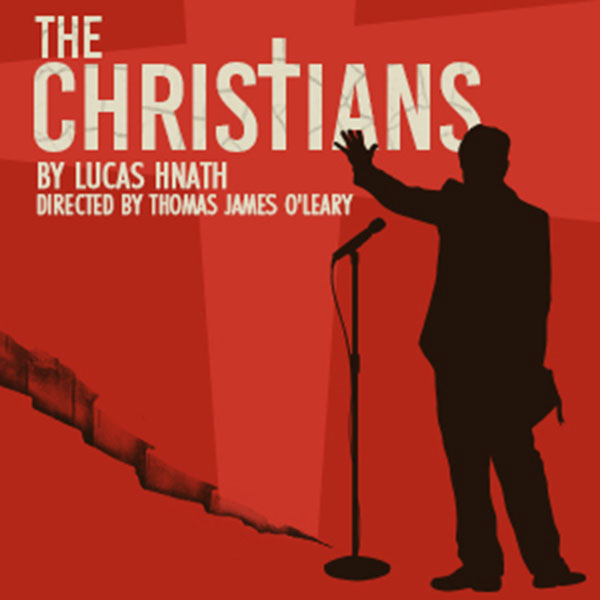 "The Christians" When the pastor of a mega church unilaterally decides to enlighten his congregation with his own personal revelation, he is faced with doubt and dissension among his flock. Written by Lucas Hnath, and directed by Thomas James O'Leary, it runs May 10 through June 16 at the Actors Co-op Crossley Theatre in Hollywood. For tickets call 323-462-8460 or visit www.ActorsCo-op.org.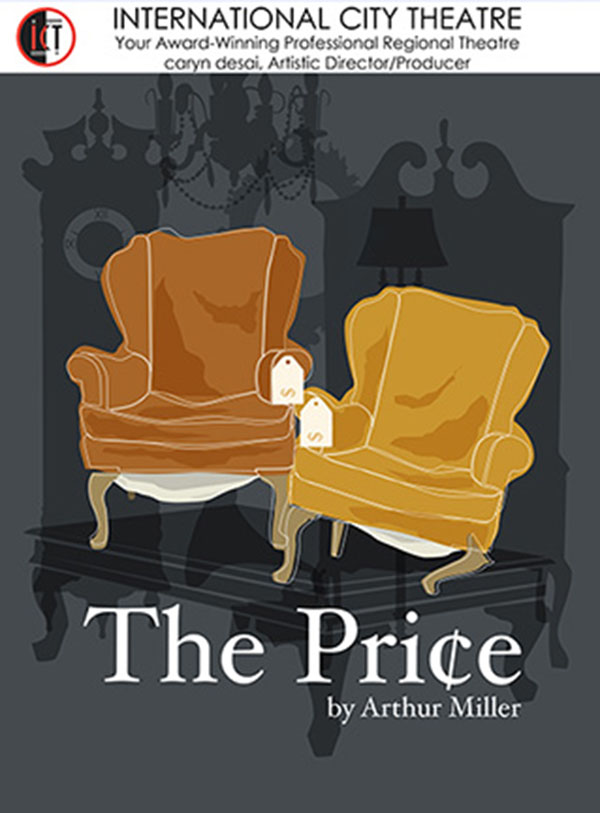 "The Price" In this powerful and provocative play about the true cost of living, two estranged brothers must try to make peace with their past when they meet to dispose of their late father's belongings. Written by Arthur Miller, and directed by John Henry Davis, it runs May 10 through May 26 at the Long Beach Performing Arts Center in Long Beach. For tickets call 562-436-4610 or visit www.InternationalCityTheatre.org.
"M. Butterfly" starts in 1986, with René Gallimard in prison, where he's serving a sentence for treason. Through a series of flashbacks, his tale unfolds beginning with his time as a member of the French embassy in China during the Cultural Revolution when he fell in love with Song Liling, a Chinese opera star. A longtime fan of Puccini's opera, Madame Butterfly, Gallimard considers Song to be the perfect woman. But Song is not who she claims to be. Written by David Henry Hwang, and directed by Desdemona Chiang, it runs May 11 through June 8 at the South Coast Repertory in Costa Mesa. For tickets call 714-708-5555 or visit www.scr.org.

"Samsara" Katie and Craig are having a baby—via a surrogate—who lives in India. A month before the baby's due date, Craig reluctantly travels to the subcontinent where he meets Suraiya, their young, less-than-thrilled surrogate. As all three parents anxiously await the baby's birth, flights of fancy attack them from all sides. Written by Lauren Yee, and directed by Rebecca Wear, it runs May 11 through June 1 at the Met Theatre in Los Angeles. For tickets call 323-944-2165 or visit www.coeurage.org/buytickets.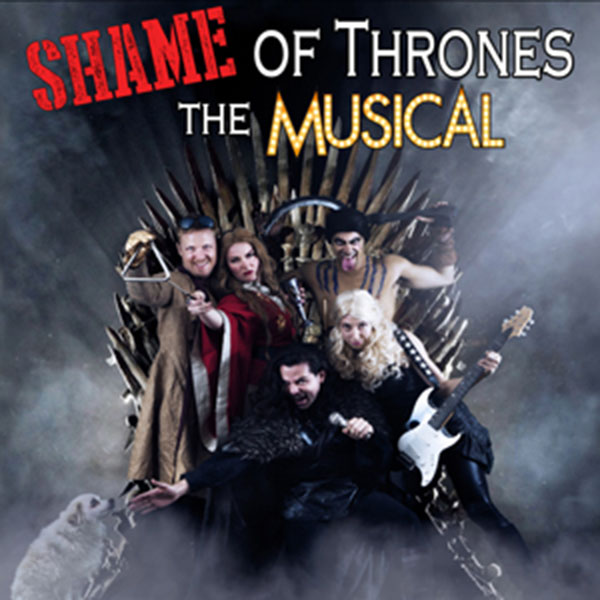 "Shame of Thrones: The Musical" Just in time for Game of Thrones' final season, spoof musical Shame of Thrones: The Musical returns to L.A. for more hilarious re-imagining of the show's backstabbing siblings, clever imps and dragon mamas, all set to an addictive rock score that'll stick in your head (unless the king orders it off, natch). Watch your favorite daring and most despised characters sing and dance towards epic plot twists and the coveted Iron Throne. Written by Steven Brandon and Steven Christopher Parker, and directed by Rachel Stein, it runs May 13 through July 8 at the Whitefire Theatre in Sherman Oaks. For tickets visit www.brownpapertickets.com/event/4188534.
"Invisible Tango" Storyteller and master illusionist Helder Guimarães­ returns to the Geffen Playhouse to share his personal perspective on how we can experience mystery in today's world. In the midst of the information age and our culture of over-sharing, Guimarães challenges our interaction with the unknown and explores how we can embrace chaos, fear and wonder. Mind-blowing illusions, impossible coincidences, and entirely new perspectives will leave audiences wondering, just how did he do it? Written by Helder Guimarães, with music by Moby, and directed by Frank Marshall, it runs May 15 through June 30 at the Audrey Skirball Kenis Theater at the Geffen Playhouse in Los Angeles. For tickets call 310-208-5454 or visit www.geffenplayhouse.org.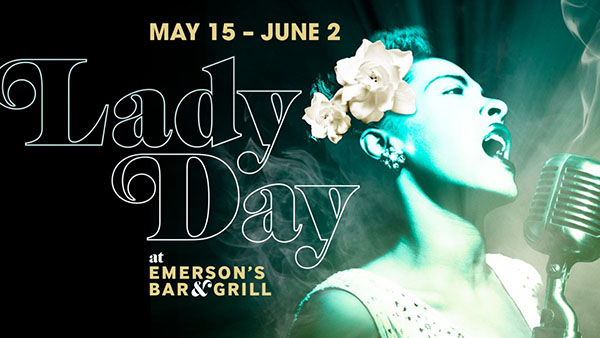 "Lady Day at Emerson's Bar and Grill" The time is 1959, a seedy bar in Philadelphia. The audience is about to witness one of Billie Holiday's last performances, given four months before her death. More than a dozen musical numbers – including "What a Moonlight Can Do," "Crazy He Calls Me," "Easy Living," "Strange Fruit," "Taint Nobody's Biz-ness If I Do," and "God Bless the Child" — are interlaced with salty, often humorous, reminiscences to project a riveting portrait of the lady and her music. FOR THIS PRODUCTION there will be LIMITED ON-STAGE VIP SEATING. This immersive experience will put you right in the middle of the action! On-stage seating includes a complimentary bottle of wine or champagne, served right at your table for two! Must be 21+ to access ON STAGE seating. Written by Lanie Robertson, and directed by Gregg T. Daniel, it runs May 15 through June 9 at the Garry Marshall Theatre in Burbank. For tickets call 818-955-8101 or visit www.garrymarshalltheatre.org.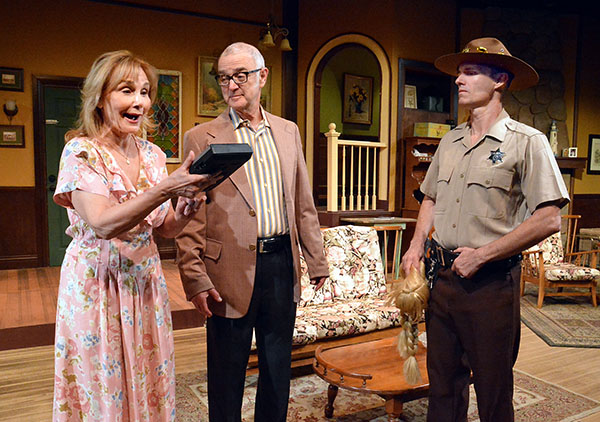 "A Bad Year for Tomatoes" Fed up with the pressures and demands of her acting career, the famous Myra Marlowe leases a house in the tiny Vermont hamlet of Beaver Haven, and settles down to write her autobiography. She is successful in turning aside the offers pressed on her by her long-time agent, but dealing with her nosy, omnipresent neighbors is a different matter. In an attempt to shoo them away, and gain some privacy, Myra invents a mad, homicidal sister – who is kept locked in an upstairs room, but who occasionally escapes long enough to scare off uninvited visitors. The ruse works well, at first, but complications result when the local handyman conceives an affection for "Sister Sadie" (really Myra in a fright wig) and some of the more officious ladies decide it is their Christian duty to save the poor demented Sadie's soul. In desperation, Myra announces that her imaginary sibling has suddenly gone off to Boston – which brings on the sheriff, and the suspicion of murder! Written by John Patrick, and directed by Larry Eisenberg, it runs May 16 through June 16 at the Theatre 40, in the Reuben Cordova Theatre in Beverly Hills. For tickets call 310-364-0535 or visit www.theatre40.org.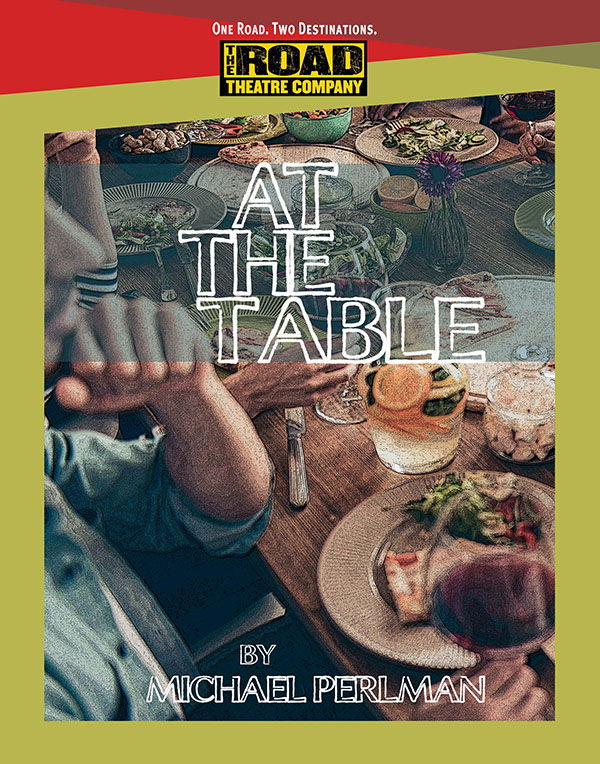 "At the Table" Six friends head out of the city on their annual weekend retreat. With no social media, no cell phones, no internet allowed at all, this leaves them with one thing to do… look up from their screens and talk to each other. When the liquor starts flowing and the tongues loosen, no conversation is uneventful and no topic is off-limits. In these polarizing times, what does it mean to come to the table and at what cost? Will it bring us together or reveal how far apart we really are? Written by Michael Perlman, and directed by Judith Moreland, it runs May 17 through July 7 at the Road Theatre on Lankershim in North Hollywood. For tickets call 818-761-8838 or visit www.roadtheatre.org.
"Nunsense" a hilarious musical comedy begins when the little sisters of Hoboken discover that their cook, Sister Julia, has poisoned 52 of the sisters. It was an accident, of course, but now they are in dire need of funds for the funerals. The surviving sisters put their heads together and have decided to use their long lost talents to put on a variety show! Have you ever seen a former circus performer turned Nun come out of retirement to put on a show? Amidst tap dancing, circus tricks and the rest of the convents whimsical talents, join us to see what this little sister of Hoboken (what's left of them) stir up to help raise money to bury their dearly departed. Written by Dan Goggin, with music by Dan Goggin, and directed by George Strattan, it runs May 17 through June 22 at the Glendale Centre Theatre in Glendale. For tickets call 818-244-8481 Ext. 2 or visit www.glendalecentretheatre.com.
"Pippin" tells the story of a young prince who longs to find passion and adventure in his life. This beautiful and thought-provoking musical uses the premise of a magical and mysterious performance troupe, led by a Leading Player, to lead the audience through Pippins adventures. Written by Roger O. Hirson, with music by Stephen Schwartz, and directed by Alison Boole, it runs May 17 through June 22 at the Westchester Playhouse in Westchester. For tickets call 310-645-5156 or visit www.kentwoodplayers.org.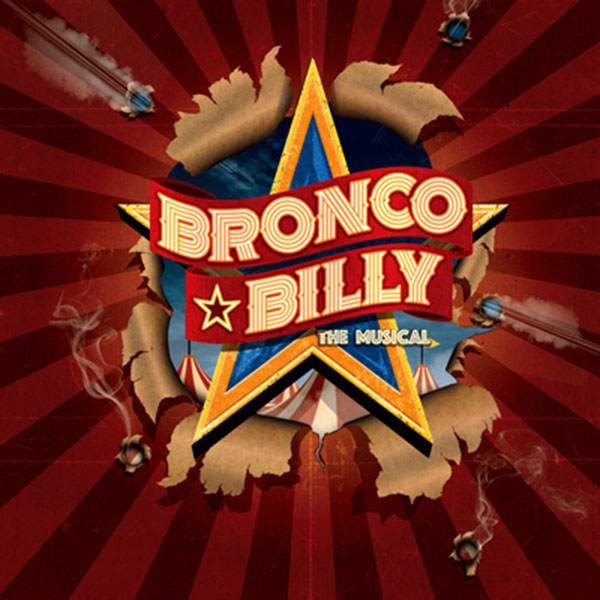 "Bronco Billy – The Musical" the country's going crazy; partisan politics, civil rights threatened, technology exploding. That's right, it's 1979! Somewhere in America's heartland, with more heart than sense, Bronco Billy struggles to keep his traveling wild west show alive. But when Billy and his ragtag troupe of misfits meet Antoinette, a Manhattan heiress on-the-run, the ride gets even wilder as she turns Billy's world upside down. Written by Dennis Hackin, with music by Chip Rosenbloom & John Torres, additional lyrics by Michele Brourman, and directed by Hunter Bird, it runs May 18 through June 30 at the Skylight Theatre in Los Angeles. For tickets call 213-761-7061 or visit www.SkylightTix.com.
"Noises Off" is a joyfully out-of-control British farce featuring an under-rehearsed and over-worked cast and crew with a penchant for drama more personal than professional, readying themselves for the world premiere of a new play with the auspicious title, Nothing On. As the production progresses, the bumbling cast brings down the house – literally! Written by Michael Frayn, and directed by Julia Rodriguez-Elliott and Geoff Elliott, it runs May 21 through June 9 at the A Noise Within in Pasadena. For tickets call 626-356-3121 or visit www.anoisewithin.org.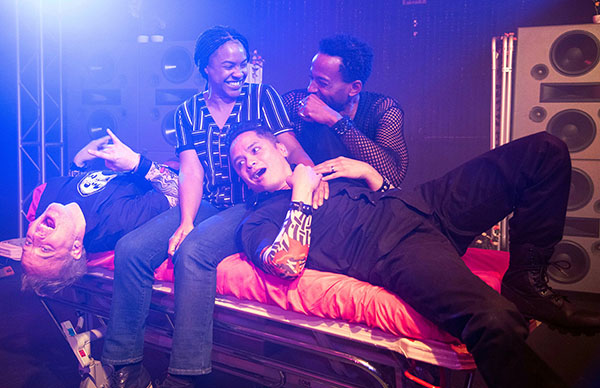 "Mama Metal" entwines issues of identity with pop culture icons to tell a truly unique mother-daughter story. Sterling Milburn's mother is dying and Sterling is falling apart. She attempts to keep it together by rewriting the past with the help of two titans of the American theater and the world's greatest heavy metal band — but Sterling's mother refuses to follow the script. A love letter to those who shape our lives, hold us together and break our hearts. Written by Sigrid Gilmer, and directed by Deena Selenow, it runs May 23 through June 23 at the Atwater Village Theatre in Atwater Village. For tickets call 323-380-8843 or visit www.iamatheatre.com.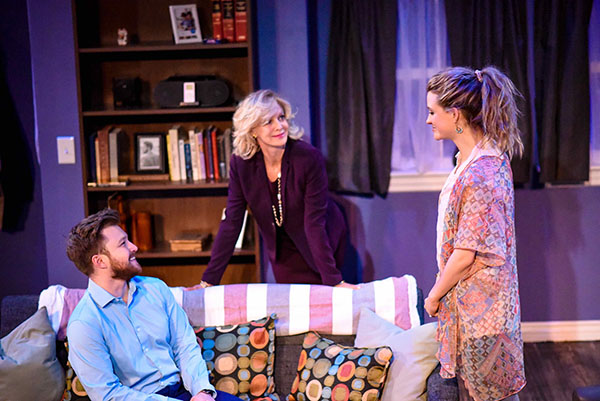 "Be a Good Little Widow" Young newlywed Melody has never been to a funeral – until her husband dies in a plane crash. Expected to instantly assume proper widowhood, Melody is left to wonder, what's the right way to grieve? Fortunately, her mother-in-law is a professional. Widow, that is. Under her guidance, Melody must try her best to be a good little widow. An emotional comedy about loss and longing. Written by Bekah Brunstetter, and directed by Brandon Baer, it runs May 24 through June 9 at the Odyssey Theatre in West Los Angeles. For tickets call 310-477-2055 Ext. 2 or visit www.web.ovationtix.com/trs/pr/1010034.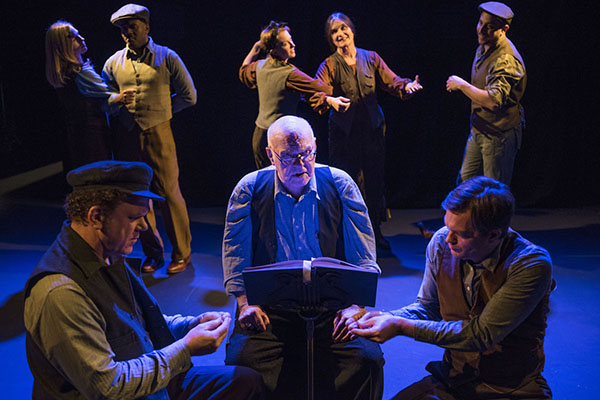 "Gather: Surprising Stories & Other Mischief" audiences will be transported to wondrous worlds full of legendary creatures and colorful characters in a magical experience for young and old. Traditional folklore including such well-known tales as The Bremen Town Musicians as well as contemporary pieces such as War Game will spring to life side by side. Written by John C. Reilly and Patrick Murphy, and directed by Patrick Murphy, it runs May 24 through June 22 at the Pasadena Playhouse in Pasadena. For tickets call 626-356-7529 or visit www.PasadenaPlayhouse.org.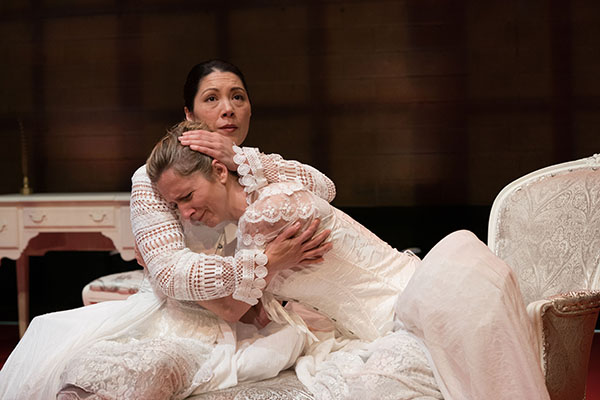 "Ladies" is a fictional account of the real women behind The Blue Stocking Society, the world's first major feminist movement in 1750's London, told through a modern lens. The ladies' ambitious goals soon create scandal in London society and conflicts amongst themselves, escalating into a tangled knot of electric and jagged relationships. These women are emboldened by their righteous cause and burdened by being revolutionaries far ahead of their time. This deliciously funny and irreverent world premiere examines the humanity and passion of these trailblazing ladies, and inspires us to carry on the work they began. Written by Kit Steinkellner, and directed by Jessica Kubzansky, it runs May 24 through June 30 at the Boston Court Pasadena in Pasadena. For tickets call 626-683-6801 or visit www.BostonCourtPasadena.org.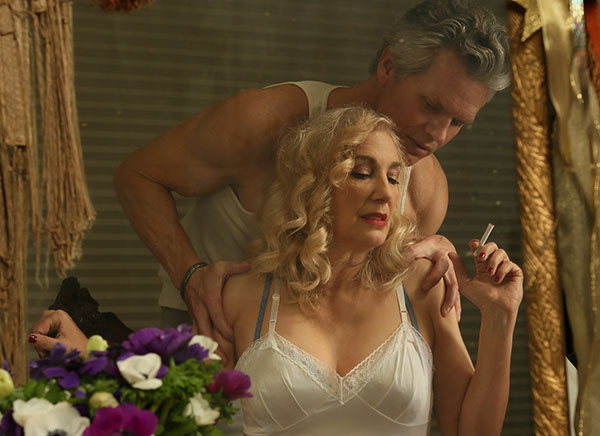 "A Streetcar Named Desire" In the sultry streets of New Orleans, passions flare and cultures collide in this masterpiece. Blanche DuBois, a fading relic of the Old South, searches for refuge at her sister's home, only to collide with reality in the form of Stanley Kowalski, her sexy and brutal brother-in-law. Written by Tennessee Williams, and directed by Jack Heller, it runs May 25 through July 7 at the Odyssey Theatre in Los Angeles. For tickets call 310-477-2055 Ext. 2 or visit www.OdysseyTheatre.com.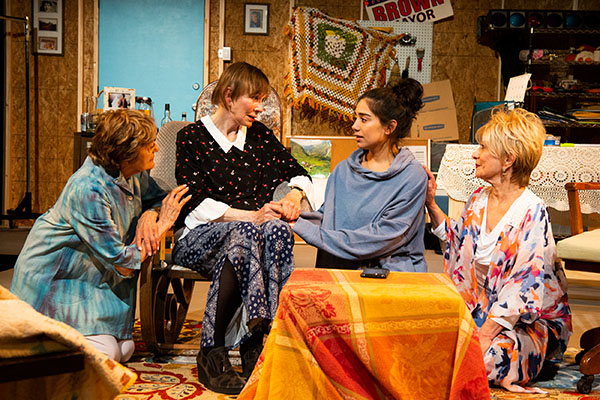 "Herland" tells the story of Natalie, a recent high school graduate who gets a summer internship working for her elderly neighbor Jean. She is tasked with the special project of creating a DIY retirement home for Jean and her two best friends Louise and Terry. As Natalie helps set up shop in Jean's garage – formerly a rehearsal space for her ex-husband's Springsteen cover band – she finds herself planning the next chapter of the trio's lives together. This is a queer coming-of-age comedy about women growing up, growing old, and growing into themselves. Written by Grace McLeod, and directed by Tiffany Moon, it runs May 30 through June 23 at the Greenway Court Theatre in Los Angeles. For tickets call 323-673-0544 or visit www.GreenwayCourtTheatre.org.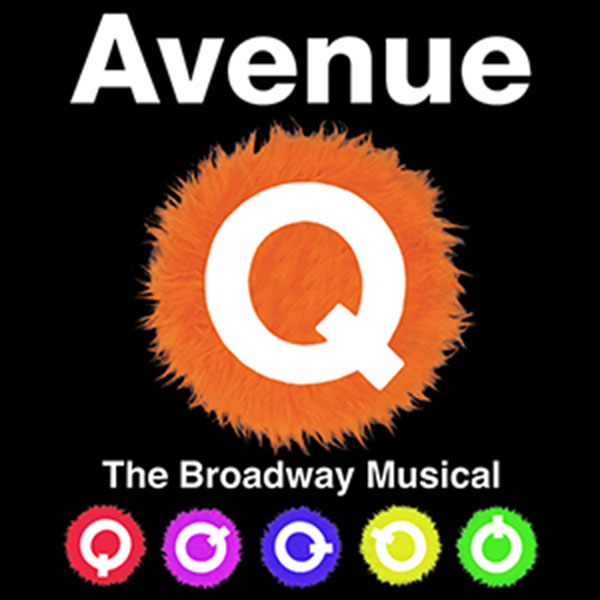 "Avenue Q" This fresh and unusual Tony-award winning musical is a coming-of-age parable, addressing and satirizing the anxieties associated with entering adulthood. Its characters lament that as children, they were assured by their parents, and by Sesame Street, that they were "extraordinary" and "could do anything"; but as adults, they have discovered,  to their surprise,  that in the real world their options are limited, and they are actually ordinary like everyone else. This quirky musical ranks 24th on the list of the longest running shows in Broadway history. Avenue Q is notable for the use of puppets, animated by unconcealed puppeteers. Written by Jeff Whitty, based on an original concept by Robert Lopez and Jeff Marx, with music by Robert Lopez and Jeff Marx, and directed by Patrick Burke, it runs May 31 through July 7 at the Lonny Chapman Theatre in North Hollywood. For tickets call 818-763-5990 or visit www.thegrouprep.com.
"Cinderella Topsy Turvey" It's the internationally acclaimed Rudie-DeCarlo musical comedy, and it's getting a make-over as Actors' Repertory Theatre in-conjunction with All the Queen's Men presents this Tender Gender Bender Romantic Musical Fairy Story for Pride 2019. A delightful re-imagining of the classic Cinderella tale brings you upside-down casting – half original practices, half Gilbert and Sullivan, half just plain fun. Meet a handsome Prince, silly stepsisters, a befuddled king, and an out-of-the-box steampunk Fairy godmother. Added delights are the outrageously playful period costumes and the heart-warming romance that blooms with the assistance of a glass slipper, a feather duster, and a truly magical wand. A gentle prod at stereotypical gender roles, this light-hearted send-up is a hilarious twist on the classic tale. Written and directed by Chris DeCarlo & Evelyn Rudie, with music by Evelyn Rudie, it runs May 31 through June 22 at the Santa Monica Playhouse in Santa Monica. For tickets call 310-394-9779 Ext. 2 or visit www.santamonicaplayhouse.com/cinderella-pride-2019.html.
"Lend Me a Tenor" It's Cleveland, 1934. The local opera company is set to present Verdi's Otello, starring the world-famous Italian tenor, Tito. After a huge fight with his very jealous wife, Tito receives a double dose of tranquilizers.  Can he go on as planned? An angry wife, a presumed death, crazy costumes, secret sex romps and loads of slamming doors and mistaken identities make for a delightful, farcical comedy! Written by Ken Ludwig, and directed by Sherman Wayne, it runs May 31 through July 7 at the Theatre Palisades Pierson Playhouse in Pacific Palisades. For tickets call 310-454-1970 or visit www.theatrepalisades.org.
Enjoy life more – see a show tonight!