Here are some of the shows you can see in our local theaters this month: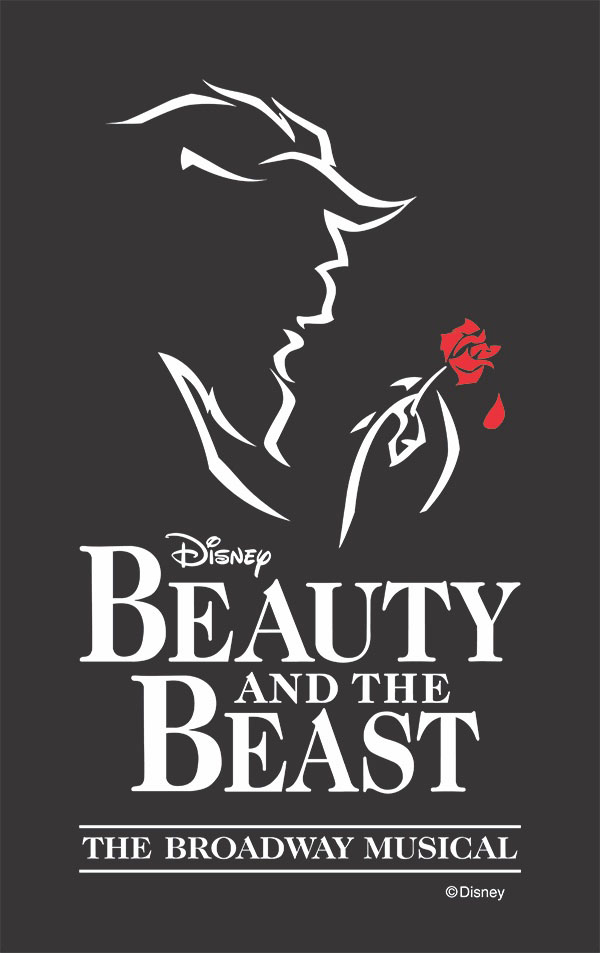 "Disney's Beauty and the Beast" An arrogant prince is cursed to live as a terrifying beast until he finds true love. Strangely, his chance comes when he captures an unwary clockmaker, whose place is then taken by his bold and beautiful daughter Belle. Helped by the Beast's similarly enchanted servants, including a clock, a teapot and a candelabra, Belle begins to see the sensitive soul behind the fearsome facade. But as time runs out, it soon becomes obvious that Belle's cocky suitor Gaston is the real beast of the piece. Written by Linda Woolverton, with music by Alan Menken, lyrics by Howard Ashman and Tim Rice, and directed by Michael Heitzman, it runs June 1 through June 23 at the La Mirada Theatre for the Performing Arts in La Mirada. For tickets call 562-944-9801 or visit www.lamiradatheatre.com.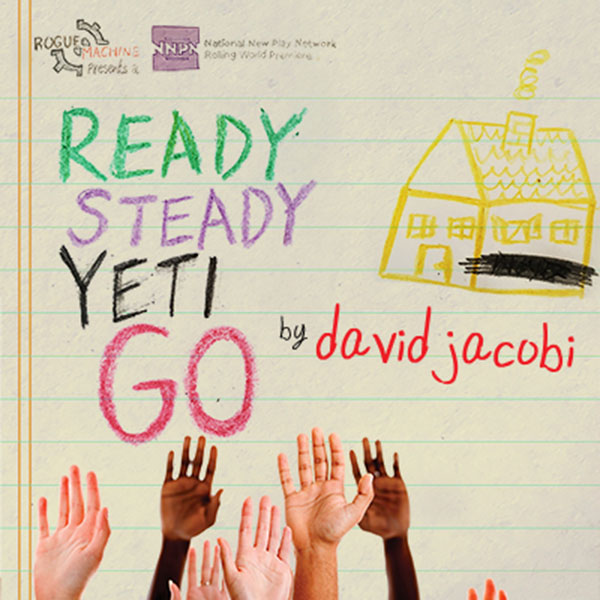 "Ready, Steady, Yeti, Go" In the aftermath of a hate crime, 7th grader Goon befriends one of the victims, Carly. A youthful romance blossoms, while the town plans a rally "to destroy racism forever," and the two must navigate the pitfalls of falling in love while dealing with prying eyes, especially those of Wikipedia Jones, the crime-solving son of the Chief of Police. Passive-aggressive antics, bad parental advice, and ill-informed gestures of kindness create a "white guilt perfect storm" that threatens to make the course of true love a very rocky road. Written by David Jacobi, and directed by Guillermo Cienfuegos, it runs June 1 through July 29 at the Rogue Machine in the Electric Lodge in Venice. For tickets call 855-585-5185 or visit www.roguemachinetheatre.com.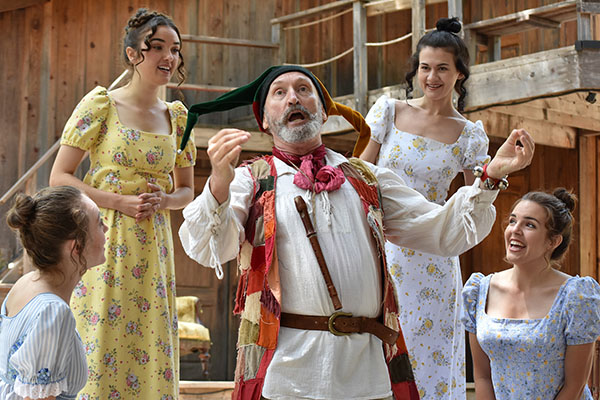 "Twelfth Night" Shipwrecked on the coast of Illyria, and fearing that her brother Sebastian has drowned, Viola must disguise herself as a man. She falls in love with the neighboring Duke Orsino — who loves the Lady Olivia — who loves the disguised Viola. But false appearances are the norm on this Island of Misrule, where the fool is king, the court jester is a philosopher, and hijinks among the servants are wickedly delicious. Written by William Shakespeare, with music by Marshall McDaniel, and directed by Ellen Geer, it runs June 1 through September 28 at the Will Geer's Theatricum Botanicum in Topanga. For tickets call 310-455-3723 or visit www.theatricum.com.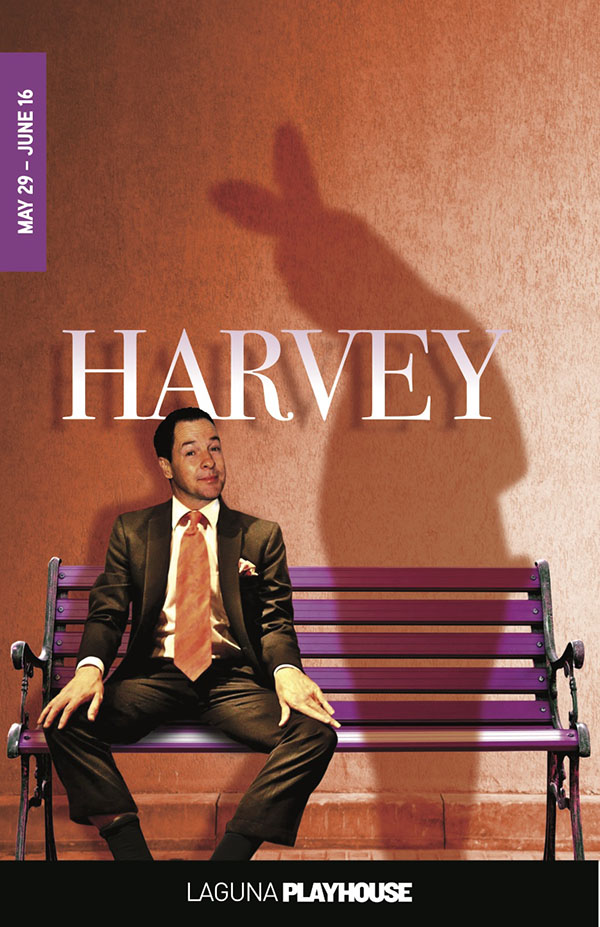 "Harvey" It is a spring afternoon at the Dowd family home when Elwood P. Dowd starts to introduce his imaginary friend Harvey, a six-and-a-half-foot tall rabbit, to guests at his sister Veta's society luncheon. Horrified that the embarrassing family secret is now exposed, Veta decides to have Elwood committed to a sanitarium, but a mistake is made when Veta is committed rather than Elwood. Written by Mary Chase, and directed by Andrew Barnicle, it runs June 2 through June 16 at the Laguna Playhouse in Laguna Beach. For tickets call 949-497-2787 or visit www.lagunaplayhouse.com.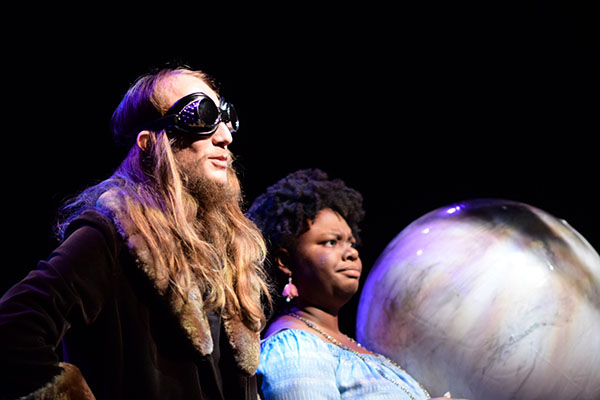 "The Hitch-Hiker's Guide to the Galaxy" A true space opera, commonly referred to by its adoring followers as "HHGG," the story begins after the earth is completely destroyed to make way for an intergalactic bypass. The last human, now known as Martha Dent — in a switch from Adams' original main character, Arthur Dent — and her intergalactic traveler sidekick, Ford Prefect, take a hysterical journey through unsuspecting parts of the galaxy hoping to discover the meaning of life, the universe and everything. Written by Douglas Adams, and directed by Madeleine Dahm, it runs June 6 through June 9 at the Wallis Annenberg Center for the Performing Arts in the Lovelace Studio Theater. For tickets call 310-746-4000 or visit www.TheWallis.org/HitchHiker.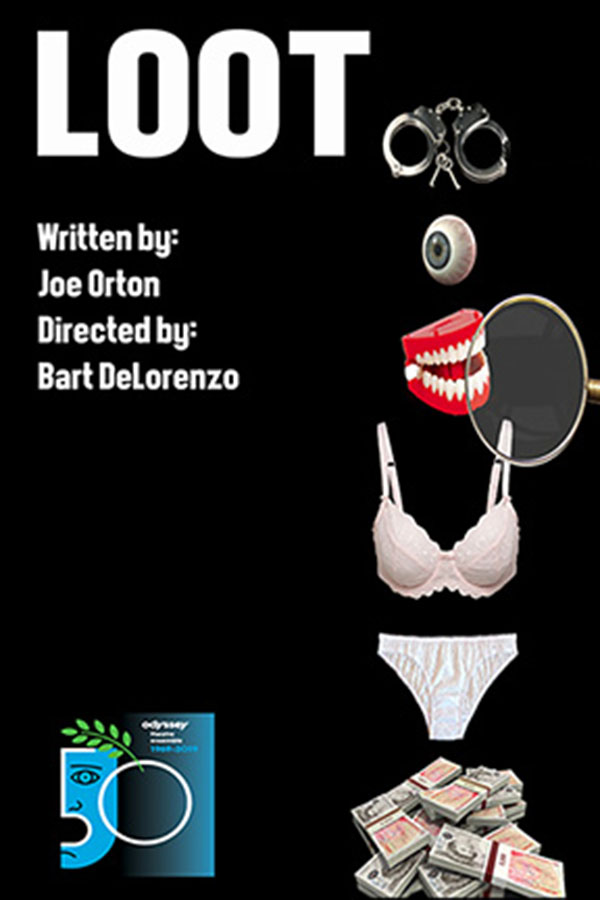 "Loot" A bank heist, a corpse and a crazy cast of characters. Joe Orton's darkly comic masterpiece continues to shock and delight over five decades later. Two young friends, Hal and Dennis, rob a bank next to a funeral parlor… and what safer place to hide the money than in the coffin of Hal's recently deceased Mum? But with the coffin full up, there's no room for the corpse, which keeps reappearing at the most inopportune times — especially when the police inspector comes calling. Written by Joe Orton, and directed by Bart DeLorenzo, it runs June 8 through August 10 at the Odyssey Theatre in Los Angeles. For tickets call 310-477-2055 Ext. 2 or visit www.OdysseyTheatre.com.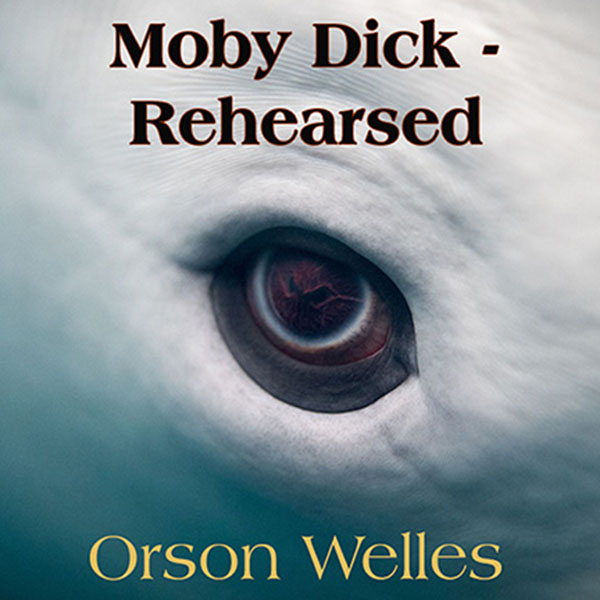 "Moby Dick–Rehearsed" a Shakespearean acting troupe works between performances of King Lear to create a play about Moby Dick. As the actors take up their new roles, the theater is transformed from a bare stage into the yardarms, sails, masts and deck of a ship hunting the great white whale. Written by Orson Welles, adapted from the novel by Herman Melville, with music by Marshall McDaniel, and directed by Ellen Geer, it runs June 8 through September 29 at the Will Geer's Theatricum Botanicum in Topanga. For tickets call 310-455-3723 or visit www.theatricum.com.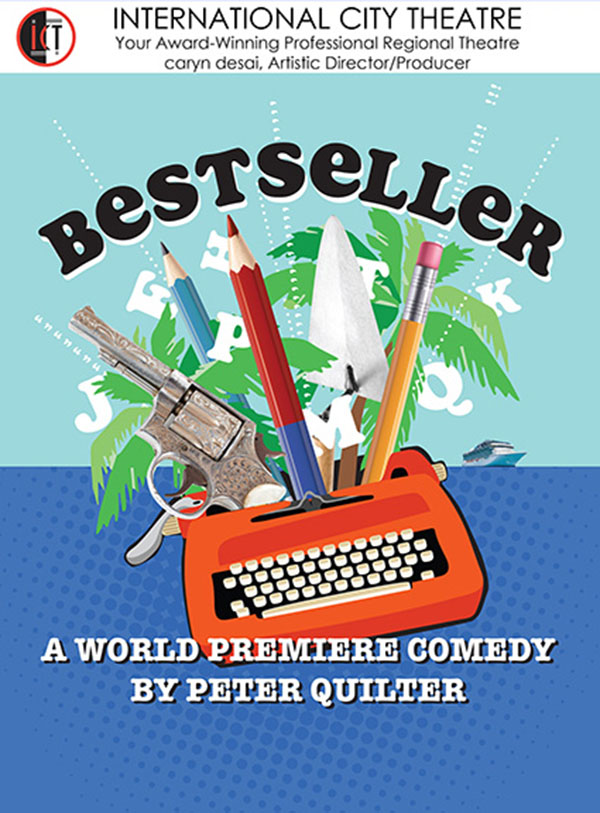 "Bestseller" A zany comic romp about writers, how they write, the stories they tell and the secrets they keep. When three young novelists gather at an isolated cottage for a writer's retreat, their hilarious books jump off the page and onto the stage. Written by Peter Quilter, and directed by Jane Page, it runs June 14 through June 30 at the International City Theatre Long Beach Performing Arts Center in Long Beach. For tickets call 562-436-4610 or visit www.InternationalCityTheatre.org.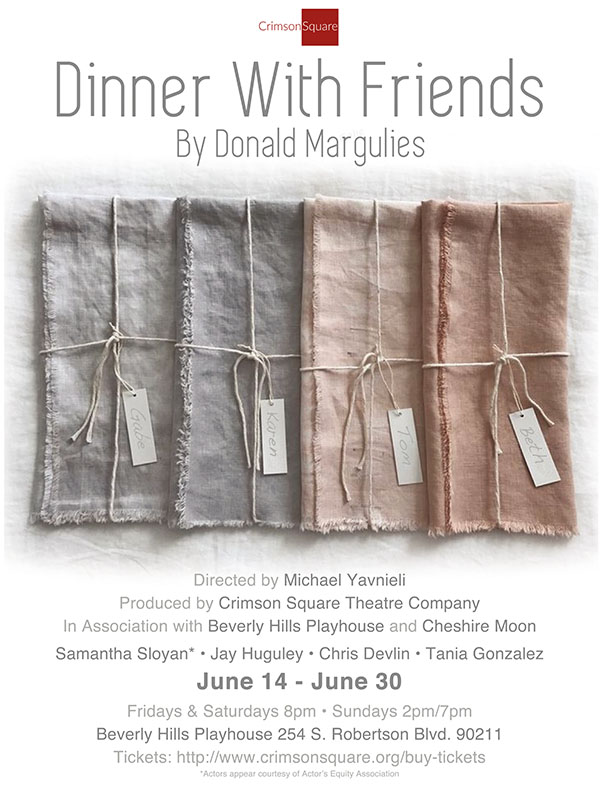 "Dinner with Friends" about two couples who have been best friends for years, and the husband and wife who have to re-evaluate their relationship when their closest friends decide to split up after 12 years. Written by Donald Margulies, and directed by Michael Yavnieli, it runs June 14 through June 30 at the Beverly Hills Playhouse in Beverly Hills. For tickets visit www.CrimsonSquare.org.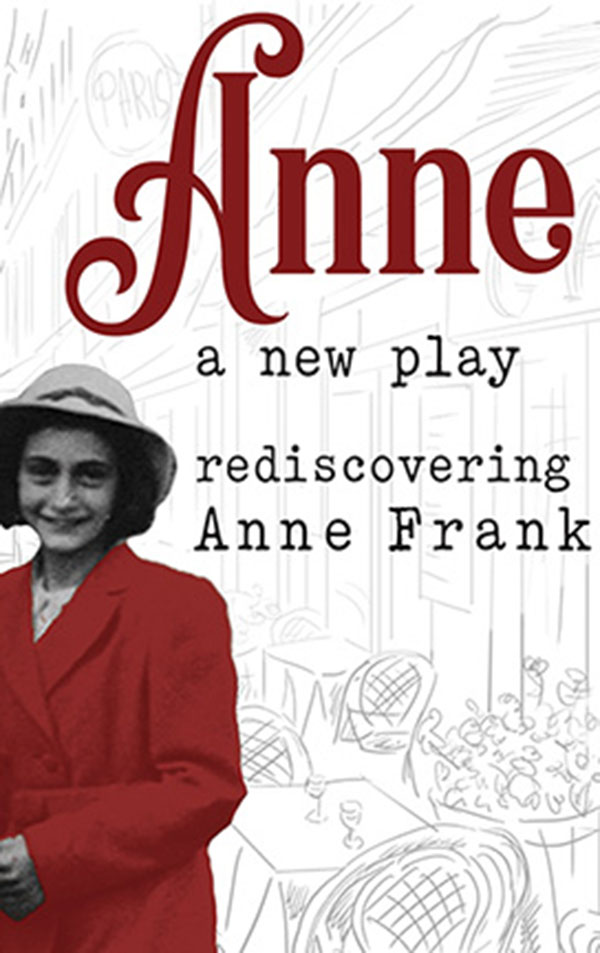 "Anne, A New Play" In this new adaptation of the immortal Holocaust story, 13 year-old Anne Frank imagines her life as a young woman — safe in a post-war world. When she meets a publisher who expresses interest in her story, Anne looks back on the two years she spent hidden away with her family during the Nazi regime. This innovative production eschews traditional sets and costumes to place the audience and actors on the same dramatic plane as the characters — all real people under real circumstances — fighting for their lives, sanity and dreams of the future. Written by Nick Blaemire from the play by Jessica Durlacher and Leon de Winter, and directed by Eve Brandstein, it runs June 16 through July 22 at the Museum of Tolerance in Los Angeles. For tickets call 310-772-2505 or visit www.museumoftolerance.com.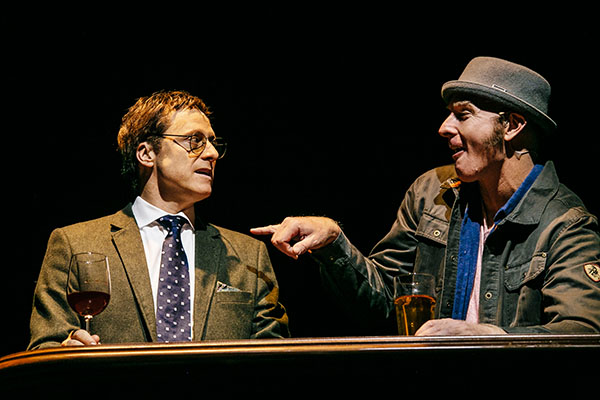 "Mysterious Circumstances" Richard Lancelyn Green, the world's foremost scholar on Sherlock Holmes and Sir Arthur Conan Doyle, is found dead in his London apartment. With multiple suspects and competing motives, Green's death raises questions that may be answered only by Holmes himself. Written by Michael Mitnick, and directed by Matt Shakman, it runs June 19 through July 14 at the Gil Cates Theater at the Geffen Playhouse in Los Angeles. For tickets call 310-208-5454 or visit www.geffenplayhouse.org.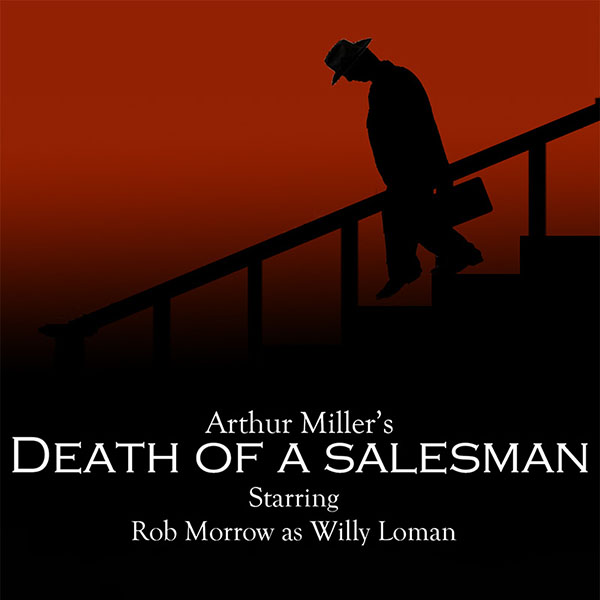 "Death of a Salesman" Burdened by financial responsibilities and living on the edge of poverty, the salesman continues to believe he is on the verge of a "big break." What defines a successful life? Struggling to see beyond the illusions we create for ourselves, Loman, like so many, fights for acceptance to avoid being seen as a failure in the eyes of society. Written by Arthur Miller, and directed by Mike Reilly, it runs June 21 through August 4 at the Ruskin Group Theatre in Santa Monica. For tickets call 310-397-3244 or visit www.ruskingrouptheatre.com.
"Miss America's Ugly Daughter: Bess Myerson & Me" Bess Myerson. A beauty queen best known as the first and only Jewish Miss America, Myerson was an accomplished pianist, television personality, New York City's first Commissioner of Consumer Affairs, a close advisor to Mayor Ed Koch, and a national spokesperson against anti-Semitism. Then, she infamously went down in flames — with her Mafia boyfriend! — in a judge-bribing scandal known as the "Bess Mess". Written by Barra Grant, with music by Mark Adler, and directed by Eve Brandstein, it runs June 21 through August 4 at the Edgemar Center for the Arts in Santa Monica. For tickets call 323-285-2078 or visit www.MissAmericasUglyDaughter.com.
"Point of Extinction" takes place 100 years in the future after a super volcano has destroyed more than a third of Earth's population, with the fallout rendering many of the survivors disabled. In the United States of America, the new government tries to rebuild while resources are running low for the entire population, with the entire world quickly reaching the breaking point. When President Geneva Winters proposes a law forcing the disabled to take an experimental serum she claims will cure them, the suspicious opposition begins to question whether her intentions are pure or sinister. Will they be able to organize in time to save many innocent lives, proving it's never too late in life to do the right thing? Written by Cosette Ruesga and David Shecter, with music by Laurie Grant, and directed by Greg Shane, it runs June 21 through July 7 at the Blue Door in Culver City. For tickets visit www.bluedoorculver.com/point-of-extinction.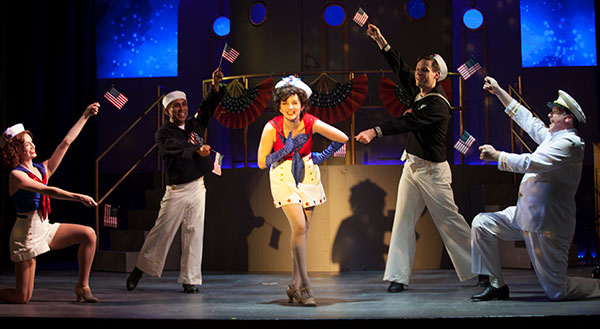 "Dames at Sea" Ruby gets off the bus from Utah with "nothing but tap shoes in her suitcase and a prayer in her heart." As fate would have it, she is immediately cast in the chorus of a Broadway show. When the theatre is forced to close, Ruby's songwriting sailor boyfriend persuades the Captain of his ship to allow the show to move on deck. Voila! Dames at sea! When the show's lead gets seasick, Ruby may have to go on for her. Will Ruby come back a star? Do you need to ask? Written by George Haimsohn and Robin Miller, with music by Jim Wise, lyrics by George Haimsohn and Robin Miller, and directed by Joshua Finkel, it runs June 22 through August 4 at the Sierra Madre Playhouse in Sierra Madre. For tickets call 626-355-4318 or visit www.sierramadreplayhouse.org.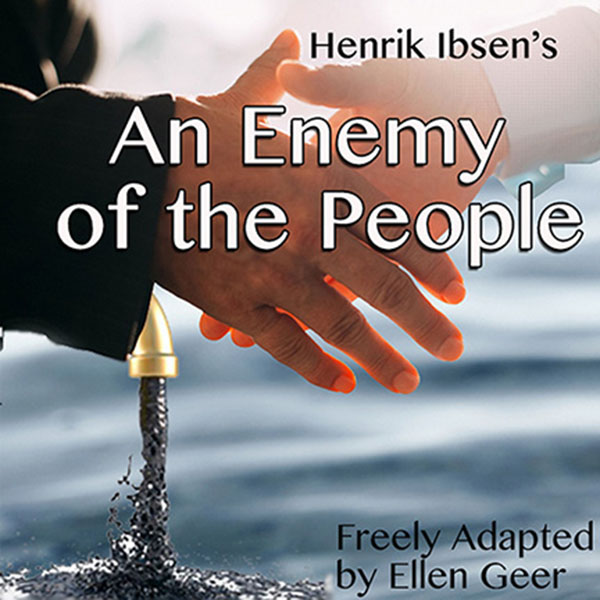 "An Enemy of the People" set in a small town in South Carolina in the 1980s. Powerful people have difficult choices to make in this classic — and extraordinarily timely — struggle between the interests of the individual and the welfare of society. Written by Henrik Ibsen, adapted by Ellen Geer, and directed by Ellen Geer and Melora Marshall, it runs June 22 through September 28 at the Will Geer's Theatricum Botanicum in Topanga. For tickets call 310-455-3723 or visit www.theatricum.com.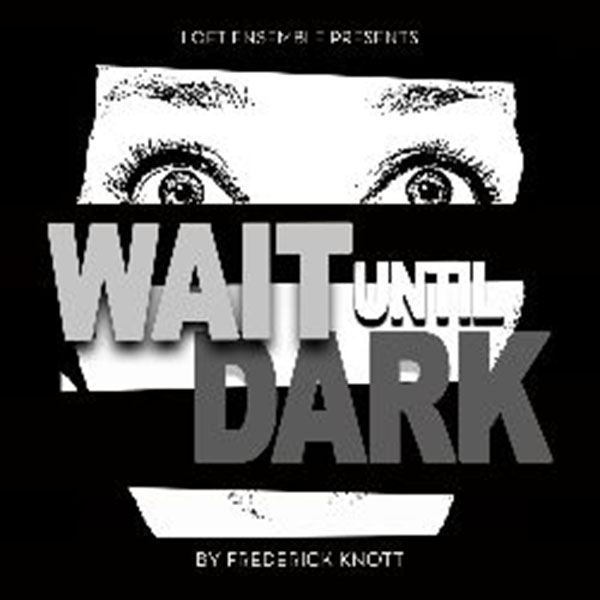 "Wait Until Dark" a young blind woman is manipulated by ruthless con men as they search for a mysterious doll. Trapped in her basement apartment, she learns that her blindness can be her best defense if she can only Wait Until Dark. Written by Frederick Knott, and directed by Kenneth Rogers, it runs June 22 through July 28 at the Loft Ensemble in North Hollywood. For tickets call 818-452-3153 or visit www.loftensemble.org.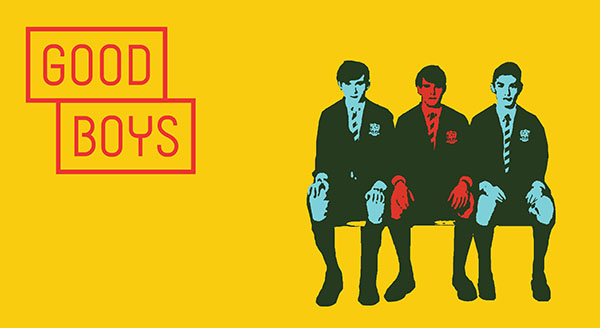 "Good Boys" Brandon Hardy, a senior at St. Joseph's Prep, has the world at his feet. He is handsome, athletic, smart, and a shining example of the perfect private school student, just like his father was. But when a disturbing videotape becomes the talk of the locker room, the comfortable lives of the Hardy family threatens to shatter. Written by Roberto Aguirre-Sacasa, and directed by Carolyn Cantor, it runs June 26 through July 21 at the Pasadena Playhouse in Pasadena. For tickets call 626-356-7529 or visit www.PasadenaPlayhouse.org.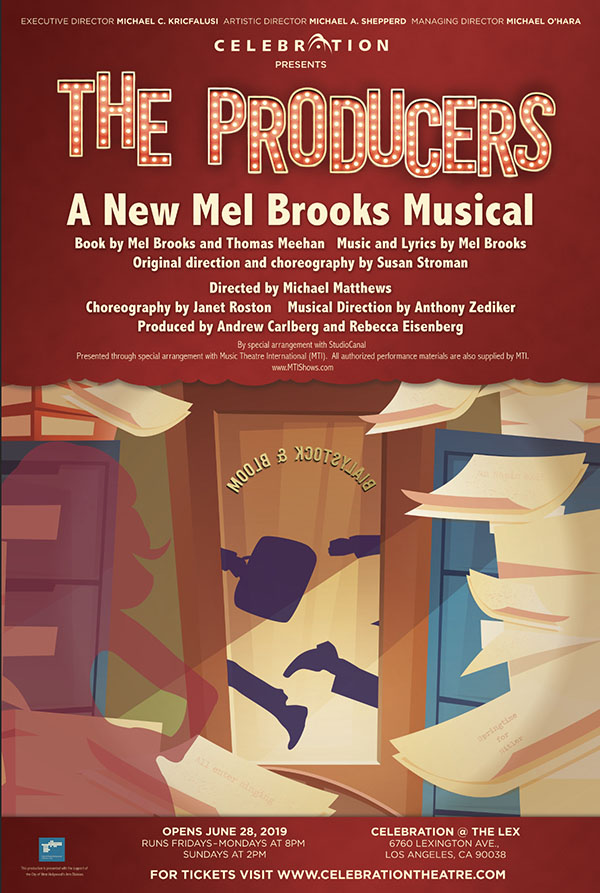 "The Producers" When a down-on-his-luck Broadway producer and his mild-mannered accountant come up with a scheme to produce the most notorious flop in history, things go awry when the show is a hit. Written by Mel Brooks and Thomas Meehan, with music by Mel Brooks, and directed by Michael Matthews, it runs June 28 through August 12 at the Celebration Theatre in Los Angeles. For tickets call 323-957-1884 or visit www.celebrationtheatre.com.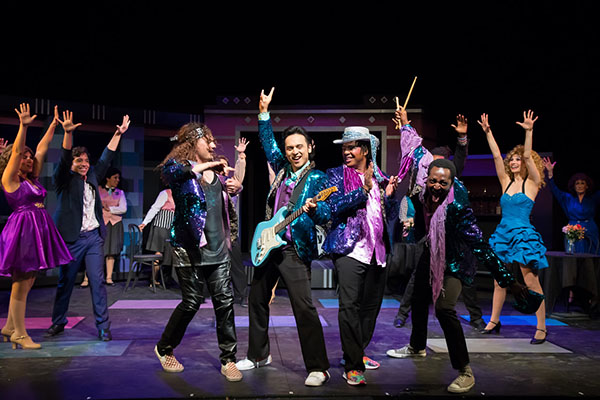 "The Wedding Singer" It's 1985 and rock star wannabe Robbie Hart is New Jersey's favorite wedding singer. He's the life of the party until his own fiancée leaves him at the altar. Shot through the heart, Robbie vows to make every wedding as disastrous as his own. Sparks fly when he meets Julia, a charming waitress at the wedding venue —but as luck would have it, she is about to be married to a Wall Street shark. Unless Robbie can pull off the performance of a decade, the girl of his dreams will be gone forever. Written by Chad Beguelin and Tim Herlihy, with music by Matthew Sklar, lyrics by Chad Beguelin, and directed by Kristie Mattsson, it runs June 29 through August 3 at the Morgan-Wixson Theatre in Santa Monica. For tickets call 310-828-7519 or visit www.morgan-wixson.org.
Enjoy life more – see a show tonight!