Here are some of the shows you can see in our local theaters this month: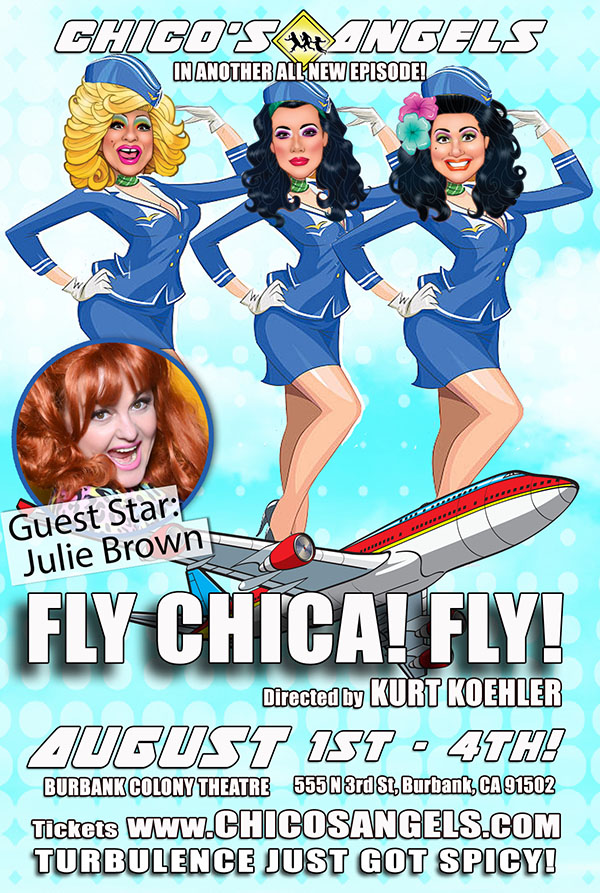 "Chico's Angels in Fly Chica! Fly!" In this hilarious spoof, Julie Brown plays a stewardess in distress who hires the Angels to save her Stewardess School. Flight attendants are disappearing and it's up to the Angels to fly the unfriendly skies and solve the case! Fasten your seat belts, turbulence just got spicy! Directed by Kurt Koehler, it runs August 1 through August 4 at The Colony Theatre in Burbank. For tickets visit www.chicosangels.com.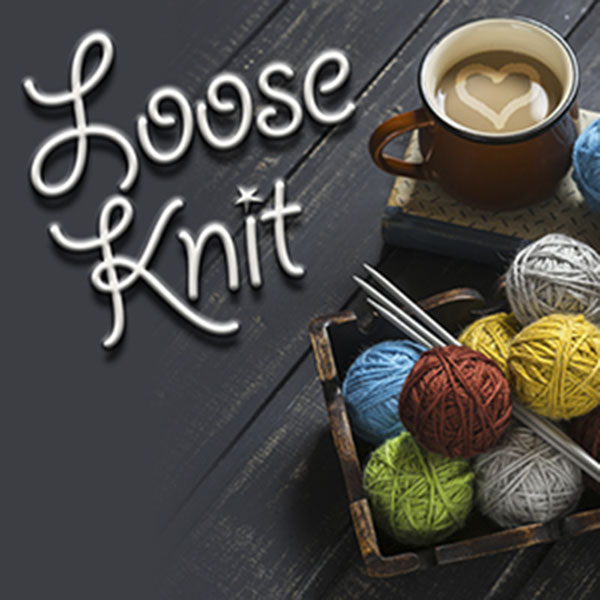 "Loose Knit" A seductively smart, dark comedy about women, men and knitting things…together. As the sweaters pile up, their lives fall apart. Written by Theresa Rebeck, and directed by L. Flint Esquerra, it runs August 2 through September 8 at the Lonny Chapman Theatre in North Hollywood. For tickets call 818-763-5990 or visit www.thegrouprep.com.
"Annie" a spunky Depression-era orphan determined to find her parents, who abandoned her years ago on the doorstep of a New York City Orphanage run by the cruel, embittered Miss (Agnes) Hannigan. In adventure after fun-filled adventure, Annie foils Miss Hannigan's evil machinations, befriends President Franklin Delano Roosevelt and finds a new family and home in billionaire Oliver Warbucks, his personal secretary Grace Farrell, and a lovable mutt named Sandy. Written by Thomas Meehan, with music by Charles Strouse, lyrics by Martin Charnin, it runs August 3 through September 14 at the Glendale Centre Theatre in Glendale. For tickets call 818-244-8481 or visit www.glendalecentretheatre.com.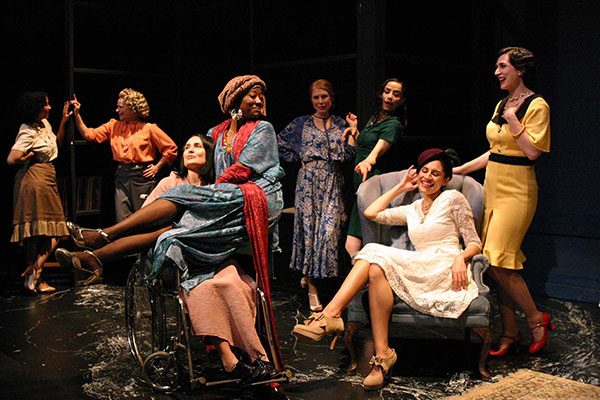 "Fefu and Her Friends" In this splendidly surreal comedy-drama, a group of eight women gathers at the country home of the brilliant and eccentric Fefu to plan an event for their do-gooding educational work. As multiple conflicts unfold between the old friends, they struggle to define who they are and what it means to be a woman in a male-dominated world. Written by María Irene Fornés, and directed by Denise Blasor, it runs August 3 through September 29 at the Odyssey Theatre in Los Angeles. For tickets call 310-477-2055 Ext. 2 or visit www.OdysseyTheatre.com.
"Under Milk Wood" returns us to the "little Welsh village that never was" and invites audiences to share in the "movements and countries and mazes and colours and dismays and rainbows and tunes and wishes and flight and fall and despairs and big seas of their dreams.". Written by Dylan Thomas, and directed by Ryan Wagner, it runs August 3 through August 24 at the Greenway Court Theatre in Hollywood. For tickets call 323-944-2165 or visit www.coeurage.org/buytickets.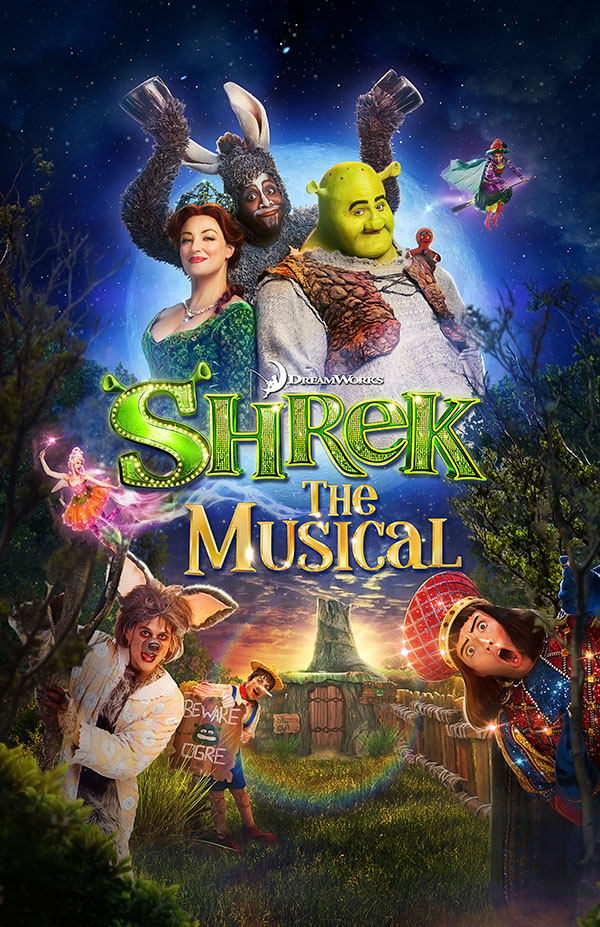 "Shrek the Musical" "Once upon a time, there was a little ogre named Shrek…." And thus begins the tale of an unlikely hero who finds himself on a life-changing journey alongside a wisecracking Donkey and a feisty princess who resists her rescue. Throw in a short-tempered bad guy, a cookie with an attitude and over a dozen other fairy tale misfits, and you've got the kind of mess that calls for a real hero. Luckily, there's one on hand… and his name is Shrek. Written by David Lindsay-Abaire, with music by Jeanine Tesori, lyrics by David Lindsay-Abaire, and directed by David F.M. Vaughn, it runs August 9 through August 25 at the Cerritos Center for the Performing Arts in Cerritos. For tickets call 562-916-8500 or visit www.3dtheatricals.org.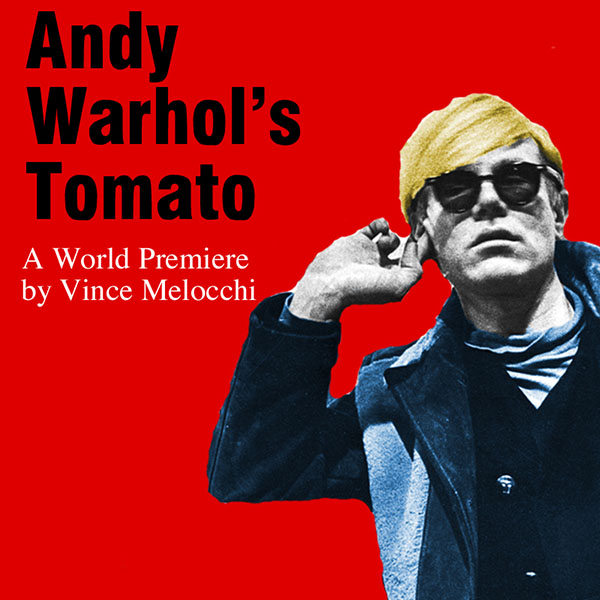 "Andy Warhol's Tomato" A teenage Andy Warhol finds himself in the basement of a working class bar in Pittsburg, PA. In this fictional account of a chance meeting in a bar, Warhol gets inspiration and guidance from a surprising source that may change the course of his life. Written by Vince Melocchi, and directed by Dana Jackson, it runs August 10 through September 22 at the Pacific Resident Theatre in Venice. For tickets call 310-822-8392 or visit www.pacificresidenttheatre.com.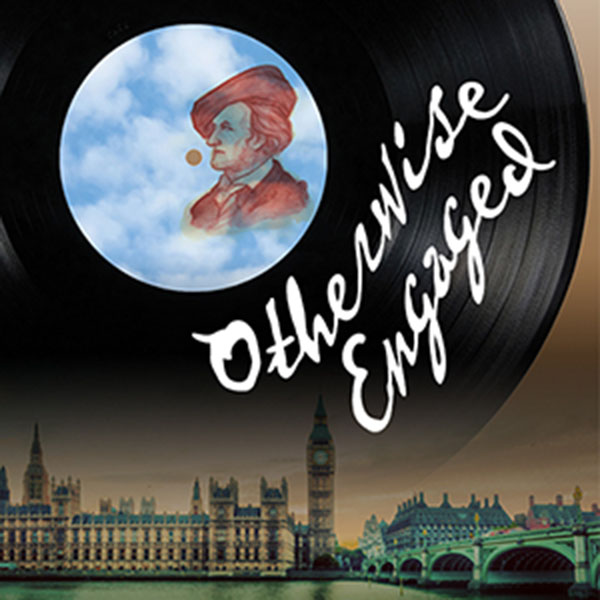 "Otherwise Engaged" In the sexually-indulgent 70s, a hooked-on-sex book publisher craves a tranquil afternoon of Wagner music, when he encounters a constant barrage of interruptions. Written by Simon Gray, and directed by Linda Alznauer, it runs August 10 through September 8 at the Upstairs at the Group Rep – second floor Lonny Chapman Theatre in North Hollywood. For tickets call 818-763-5990 or visit www.thegrouprep.com.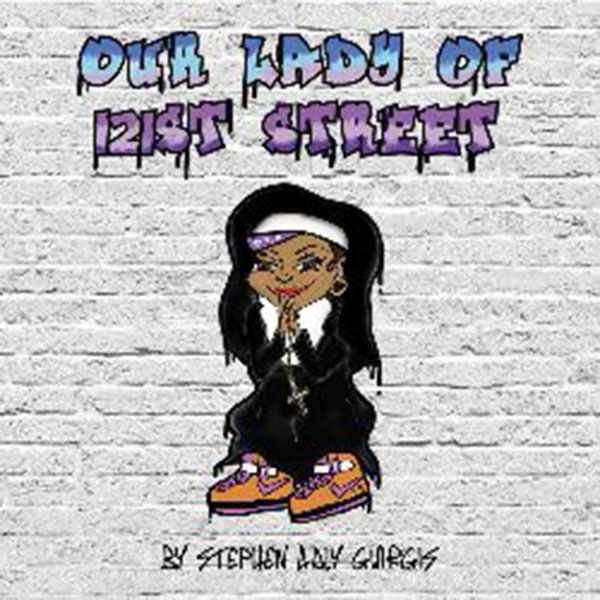 "Our Lady of 121st Street" In the play, a diverse group of people return to New York to mourn and celebrate the life of their mentor only to find that her body is missing. Written by Stephen Adly Guirgis, and directed by Adam Chambers, it runs August 10 through September 15 at the Loft Ensemble in North Hollywood. For tickets call 818-452-3153 or visit www.loftensemble.org.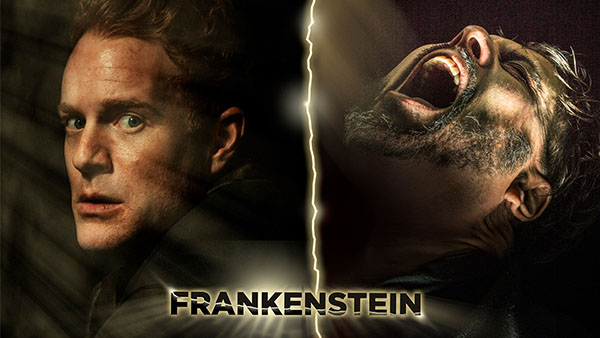 "Frankenstein" This electrifying tale of a creature cast away by his creator into a hostile world—only to wind his way back in a dangerous game of destruction—has captivated audiences for over 200 years. The gothic story comes to life, animating the themes of social rejection, intellectual hubris, and the nascency of good and evil. Written by Nick Dear, from the novel by Mary Shelley, and directed by Michael Michetti, it runs August 11 through September 8 at the A Noise Within in Pasadena. For tickets call 626-356-3121 or visit www.anoisewithin.org.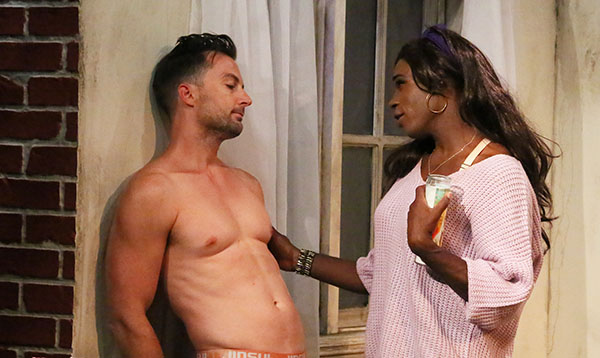 "Dope Queens" In 2012, three friends: Goldie, Blake, and Angel, move to San Francisco after meeting in protective custody at a men's California state penitentiary where they were just serving time. Goldie and Angel are transgender women of color, outcasts from their families and the society they live in. Blake is a drug addict whose family begs him to go back to rehab but continues to relapse despite sincere attempts at sobriety. Twitter has moved in and the Google buses and Uber drivers swarm the streets as the Tenderloin slowly gentrifies. In a world where their reputation on the streets is everything, they must secure a position of respect and dignity. As they try to change their lives for the better, the trio settle in an SRO Hotel and support each other as their "chosen family." Despite true love and friendship, desperate times sometimes lead to desperate measures in this world premiere play. Written and directed by Grafton Doyle, it runs August 16 through September 22 at the Hudson Mainstage Theatre in Los Angeles. For tickets call 323-960-7738 or visit www.dopequeensplay.com.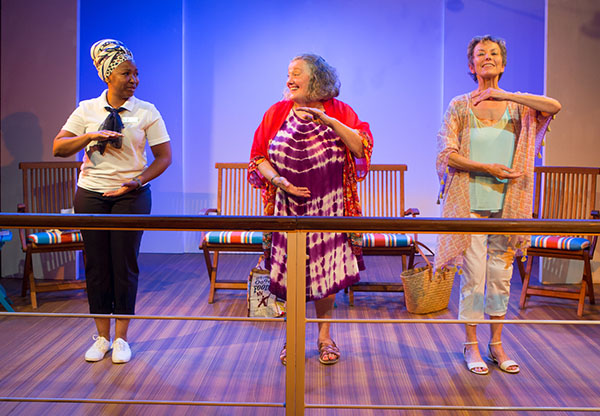 "Early Birds" A heartwarming, irreverent comedy about two senior women, each at a crossroads, both escaping their past on a high-seas cruise. Together, they realize their strengths and celebrate their weaknesses, and understand that it's never too late for a new friend or a new adventure. Written by Dana Schwartz, and directed by Elizabeth Swain, it runs August 17 through September 7 at the Atwater Village Theatre in Atwater Village. For tickets call 323-472-5646 or visit www.movingarts.org.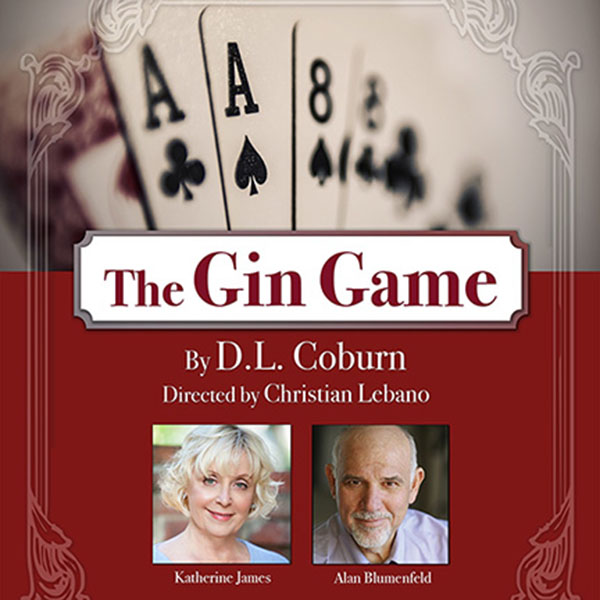 "The Gin Game" a pair of elderly residents in a nursing home strike up a stormy friendship while playing gin rummy. The irascible Weller Martin struggles with "the incredible run of luck" enjoyed by self-righteous Fonsia Dorsey, who beats him consistently — even though she's just learned the game and he's been playing for years. As they play, they reveal secrets that get used against each other, and the game becomes a metaphor for their lives. Written by Donald L. Coburn, and directed by Christian Lebano, it runs August 17 through September 29 at the Will Geer's Theatricum Botanicum in Topanga. For tickets call 310-455-3723 or visit www.theatricum.com.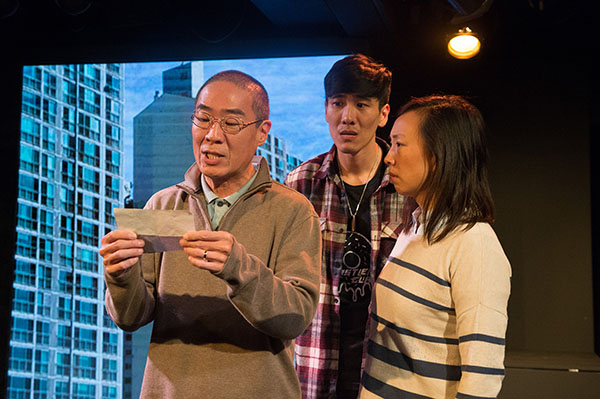 "Hannah and the Dread Gazebo" A strange and wonderful play that is a mix of unexpected whimsy, delightful comedy, profound despair and more than a little bit of magic. Hannah is two weeks away from becoming a board-certified neurologist when she receives a strange package from her grandmother, who may—or may not—have just ended her life in a most flamboyant fashion. The mystery leads Hannah and her family on a surreal, funny, heartbreaking adventure back to their roots in South and North Korea and the forbidden Demilitarized Zone that divides them. Wildly theatrical, this startling new comedy twists together creation myths and family histories to explore what it means to walk the edge between cultures. Written by Jiehae Park, and directed by Jennifer Chang, it runs August 17 through September 22 at the Fountain Theatre in East Hollywood. For tickets call 323-663-1525 or visit www.FountainTheatre.com.
"Saugerties" Set in a remote B&B in the not too distant future, this play tells the story of Jen and Rog, who are celebrating their tenth wedding anniversary. She's broken hearted over infertility, desperate to escape her life and Rog will do whatever it takes to make her happy. Twenty years later a couple not so different from the first return to the same B&B. There to scatter her mother's ashes, they struggle with their relationship. Games become dangerous and they are forced to reveal secrets that may destroy them both. Written by Susan Eve Haar, and directed by Abigail Zealey Bess, it runs August 18 through September 8 at the Hudson Guild Theatre in Los Angeles. For tickets visit www.OnStage411.com.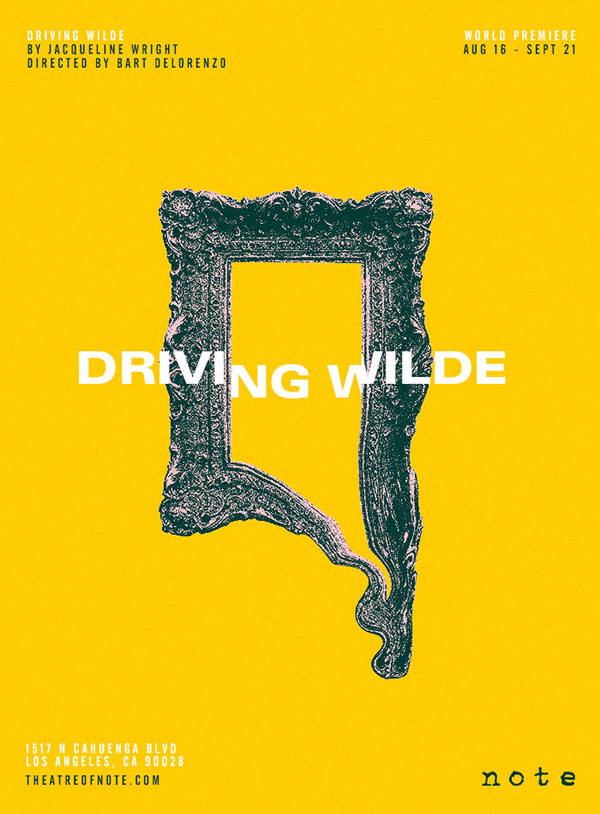 "Driving Wilde" is a very free, very contemporary, shockingly frank and surreal adaptation of Oscar Wilde's classic novel The Picture of Dorian Gray. Wright transforms the gothic horror story into a present-day meditation on the pursuit of beauty. In Wright's version, the beautiful young Dorian awakens from a coma with amnesia, unaware of his past and seeing the perfection of nature with fresh eyes. But how long can innocence last in a corrupting, aging world? Can beauty be kept, or is its fading as inevitable as death? A trip hop fantasy with existential themes. Written by Jaqueline Wright, and directed by Bart DeLorenzo, it runs August 22 through September 21 at the Theatre of NOTE in Hollywood. For tickets call 323-856-8611 or visit www.theatreofnote.com.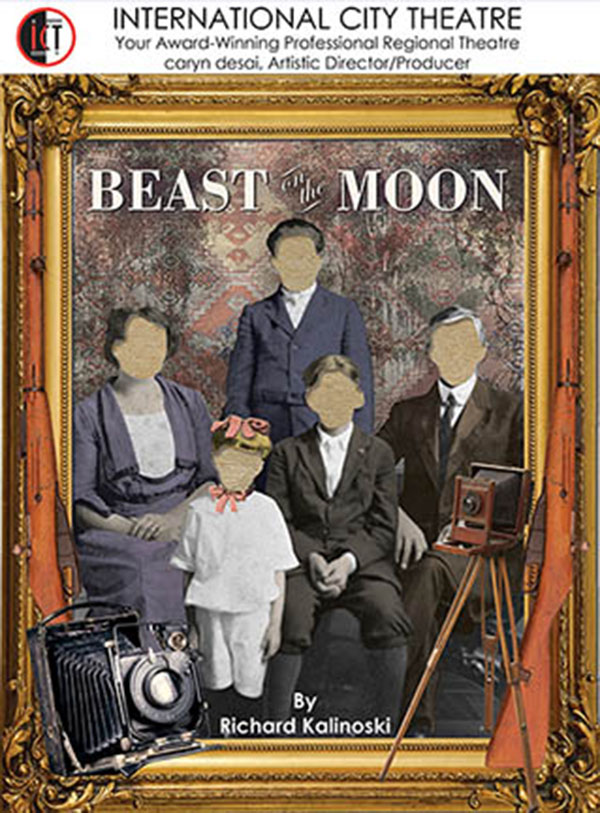 "Beast on the Moon" Set in 1920s Milwaukee, this follows the lives of Aram, an Armenian immigrant earning his living as a photographer, and Seta, Aram's teenage mail-order bride — polar opposites who have one tragic experience in common. Written by Richard Kalinoski, and directed by Caryn Desai, it runs August 23 through September 8 at the International City Theatre in the Long Beach Performing Arts Center in Long Beach. For tickets call 562-436-4610 or visit www.InternationalCityTheatre.org.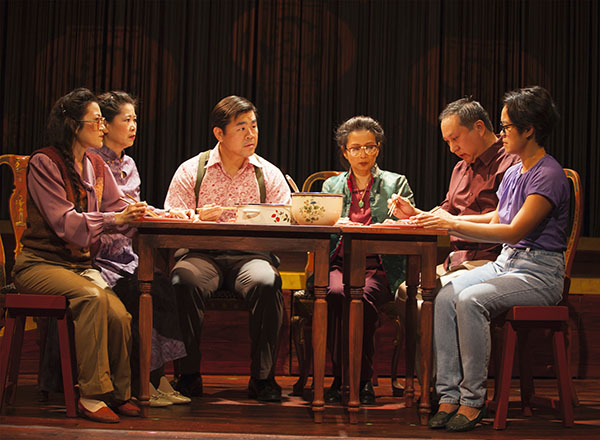 "The Joy Luck Club" San Francisco, 1987. A quartet of Chinese women meet regularly at their Joy Luck Club to play Mah Jong and socialize. When the group's founder passes away, her American-born daughter is invited to join the group. It tells the story of four older Chinese-American women and their complex relationships with their American-born daughters. The play moves from China in the early 20th Century and San Francisco from the 1950s to the 1980s, as the eight women struggle across a seemingly unpassable chasm of culture, generation and expectations to find strength and happiness. Written by Susan Kim, based on the novel by Amy Tan, and directed by Tim Dang, it runs August 24 through October 5 at the Sierra Madre Playhouse in Sierra Madre. For tickets call 626-355-4318 or visit www.sierramadreplayhouse.org.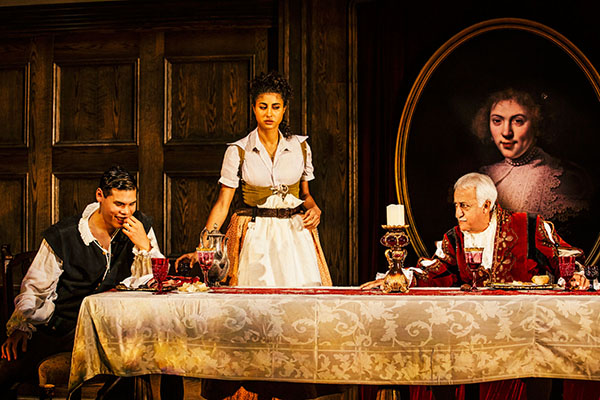 "Witch" a charming devil arrives in the quiet village of Edmonton to bargain for the souls of its residents in exchange for their darkest wishes. Elizabeth should be the easiest to target, having been labeled a "witch" and cast out by the town, but her soul is not so readily bought. An inventive retelling of a Jacobean drama, this sharp, subversive fable debates how much our souls are worth when hope is hard to come by. Written by Jen Silverman, and directed by Marti Lyons, it runs August 29 through September 29 at the Audrey Skirball Kenis Theater in Geffen Playhouse. For tickets call 310-208-5454 or visit www.geffenplayhouse.org.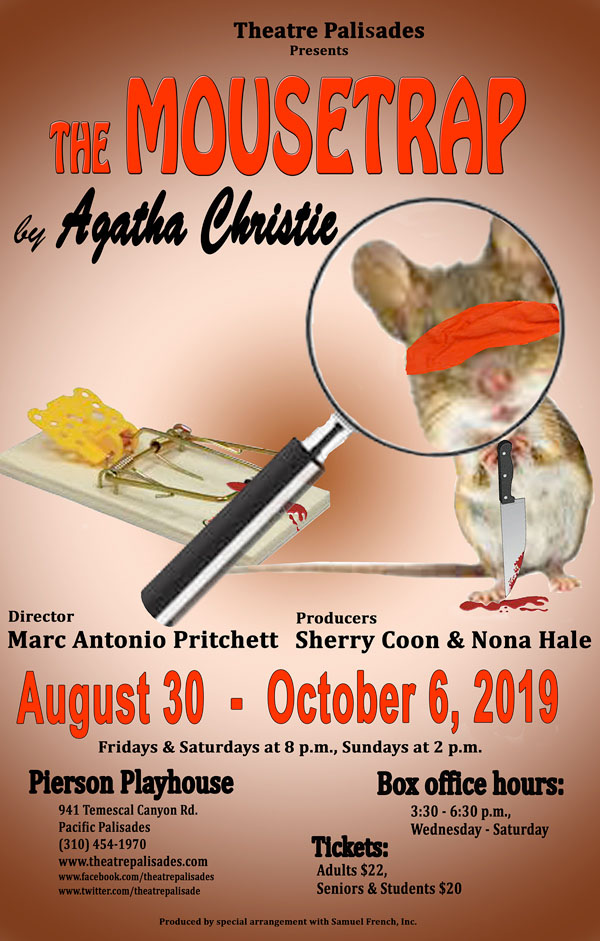 "The Mousetrap" In Post-WWII England a snowstorm isolates a country hotel being opened for its first weekend by a young couple. As the play begins we hear about a murder in London. After the guests arrive we find out the murderer may be among them, and all linked to a terrible case of child abuse. Written by Agatha Christie, and directed by Marc Antonio Pritchett, it runs August 30 through October 6 at the Theatre Palisades Pierson Playhouse in Pacific Palisades. For tickets call 310-454-1970 or visit www.theatrepalisades.org.
"Always Running" A young man escapes his life of gang violence, discrimination, depression, and drug addiction through art, the Chicano Movement, poetry and service. Written by Luis J. Rodriguez and Hector Rodriguez, and directed by Hector Rodriguez, it runs August 31 through October 20 at the CASA 0101 Theater in Boyle Heights. For tickets call 323-263-7684 or visit www.casa0101.org.
Enjoy life more – see a show tonight!