Here are some of the shows you can see in our local theaters this month: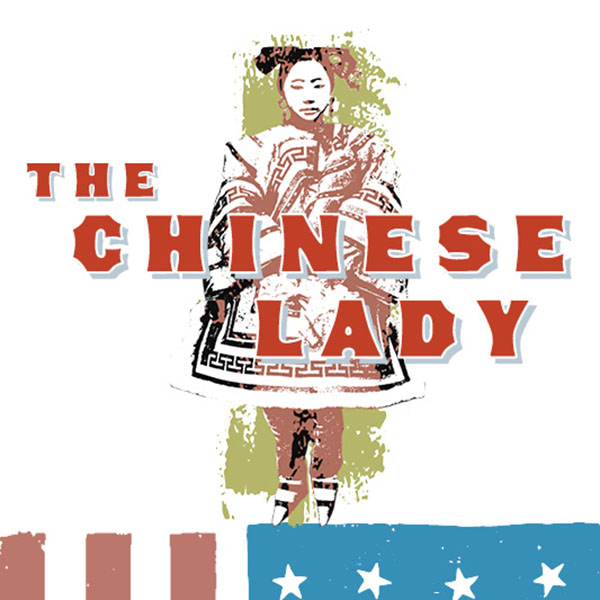 "The Chinese Lady" is a dark, poetic, yet whimsical portrait of America through the eyes of a young Chinese woman. Afong Moy (Shu) is 14 years old when she's brought to the United States from Canton in 1834. Allegedly the first Chinese woman to set foot on U.S. soil, she has been bought and put on display for the American public as "The Chinese Lady." For the next half a century, she performs for curious museum-goers, showing them how she eats, what she wears, and the highlight of the event: how she walks with bound feet. As the decades wear on, her celebrated sideshow comes to define and challenge her very sense of identity. The story blurs the line between the observed and the observer, and gives us new eyes on the history of American entitlement and immigration. Written by Lloyd Suh, and directed by Rebecca Wear, it runs September 5 through September 29 at the Greenway Court Theatre in Los Angeles. For tickets call 323-673-0544 or visit www.GreenwayCourtTheatre.org.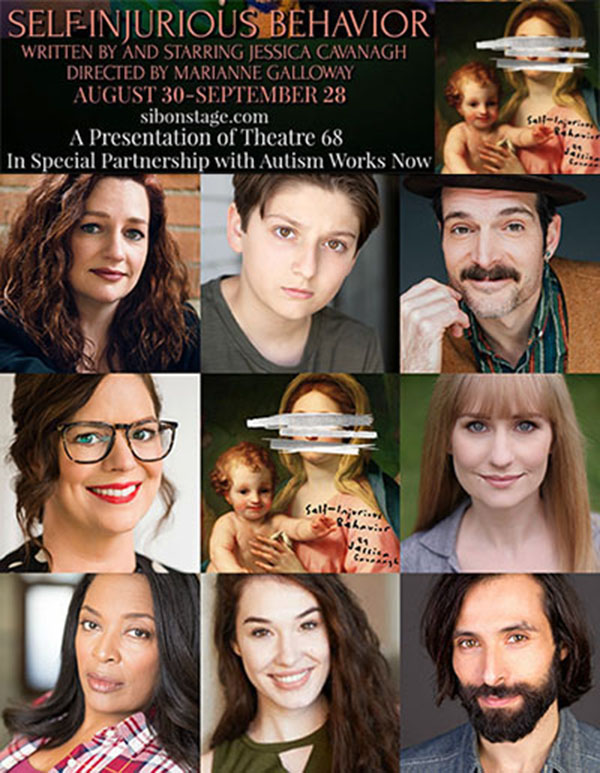 "Self-Injurious Behavior" is based on playwright and star, Jessica Cavanagh's own story of loss, love and survival in dealing with her son's autism diagnosis. When severely autistic, eleven-year-old Benjamin becomes a danger to himself, his divorced mother, Summer, makes the excruciating decision to admit him to a home for special needs kids. Seeking comfort, she visits her sisters in Portland who desperately and hilariously attempt to distract her with a weekend of escapism at the local renaissance faire. Plagued by haunting dreams of her son and memories of her marriage, she is forced to face the need to let go. Resonating across audience demographics thanks to the play's bittersweet and unique blend of honesty and humor, in telling her story, Jessica Cavanagh has captured a voice that speaks to the power within us all to not only cope with our own "unimaginables" but to continue to live, making this a story not only about autism and motherhood, but about the resilience of the human spirit. Written by Jessica Cavanagh, and directed by Marianne Galloway, it runs September 6 through September 28 at Theatre 68 in North Hollywood. For tickets visit www.sibonstage.com.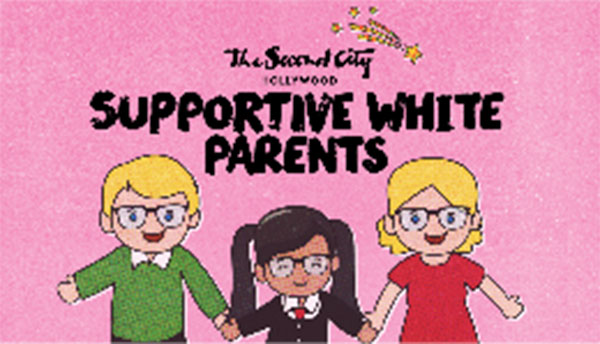 "Supportive White Parents" When an Asian girl tells her parents that she doesn't want to be a doctor anymore, she wishes on a shooting star for supportive white parents. Written by Joy Regullano, with music by The Sam & Tony Show, lyrics by Joy Regullano, and directed by Frank Caeti, it runs September 6 through December 13 at the Second City Hollywood Studio Theatre in Hollywood. For tickets call 323-464-8542 or visit www.secondcity.com/shows/hollywood.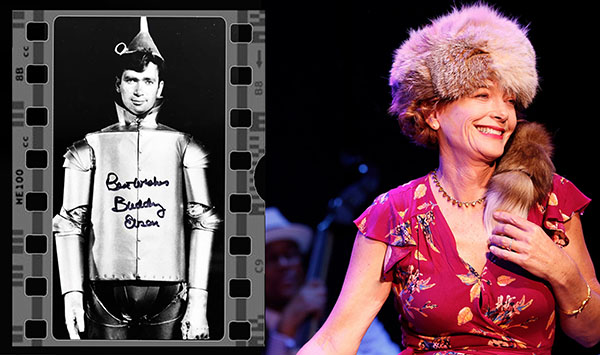 "To Dad with Love – A Tribute to Buddy Ebsen" is a multimedia jazz/cabaret homage, co-designed by Kiki and her brother, Dustin Ebsen, honoring their dad. Buddy Ebsen is best known to the American public for his iconic starring television roles as the sidekick, George Russell in Davy Crockett, as Jed Clampett in The Beverly Hillbillies and for his title role in Barnaby Jones. Buddy Ebsen is equally remembered for film roles, including appearing as Doc Golightly in Breakfast at Tiffany's, Paul Roberts in Captain January, Ted Burke in Broadway Melody of 1936 and in his immortal role as the original Tin Man in The Wizard of Oz, now celebrating its 80th Anniversary, while at the same time marking the 50th Anniversary of the passing of the late actress, Judy Garland, who played the role of Dorothy Gale in the historic film. Kiki Ebsen, a seasoned singer, songwriter, musician and artist, has appeared in her own solo shows performing Jazz, Pop, Classical and Rock music. She has also appeared as a Vocalist and Keyboard Player supporting GRAMMY Award-winning and Platinum-selling artists, Al Jarreau, Tracy Chapman, Michael McDonald, Boz Scaggs and Christopher Cross. As a solo artist, Kiki Ebsen has released seven CDs of her compositions plus covers of her favorite songs. Her 6th CD, "Scarecrow Sessions," stemmed from Kiki's intention to honor the music of her father's career in time for Father's Day 2014. Finding his old music scores and songbooks, was the impetus for the record, which includes a beautiful souvenir color lyrics booklet. Written by Kiki Ebsen, and directed by Steve Feinberg, it runs September 6 through September 22 at Theatre West in Studio City. For tickets call 323-851-7977 or visit www.buddyebsentribute.com.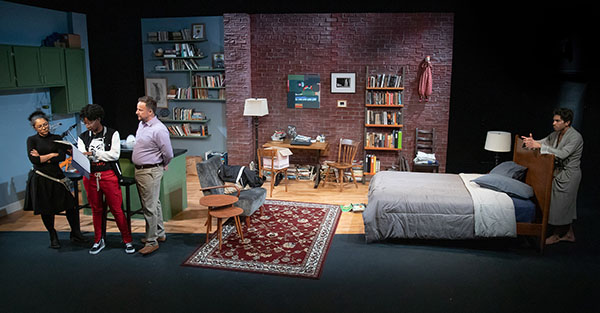 "Handjob" When a gay writer hires a man to work as a "shirtless cleaner," homophobia, racism and issues of consent bubble to the surface. The story explores the deepest sensitivities in our culture — with unexpected and hilarious consequences. Recommended for mature audiences only due to graphic adult content, including male nudity. Written by Erik Patterson, and directed by Chris Fields, it runs September 7 through October 21 at the Atwater Village Theatre Echo Theater Company in Atwater Village. For tickets call 310-307-3753 or visit www.EchoTheaterCompany.com.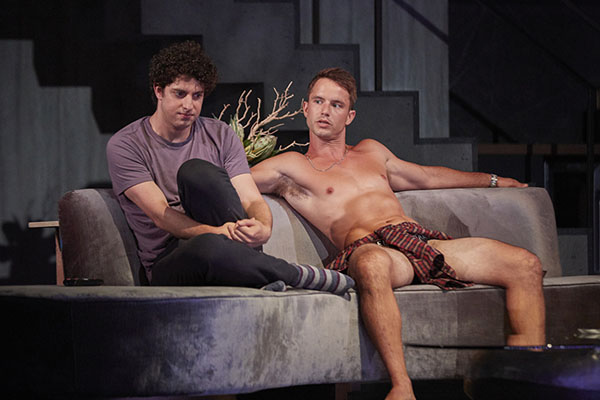 "Skintight" Features Tony Award winner Idina Menzel. Hanging on by a thread after her ex-husband gets engaged to a much younger woman, Jodi (Idina Menzel) retreats to her dad's swanky Manhattan townhouse. But rather than the comforts of home, she instead finds her aging father's new live-in boyfriend, Trey—who is 20. This new comedy brings neurotic family drama to the forefront as father and daughter contend with the age-old questions of how to age gracefully in a world obsessed with youth and where love fits into it all. Written by Joshua Harmon, and directed by Daniel Aukin, it runs September 12 through October 6 at the Gil Cates Theater at Geffen Playhouse in Los Angeles. For tickets call 310-208-5454 or visit www.geffenplayhouse.org.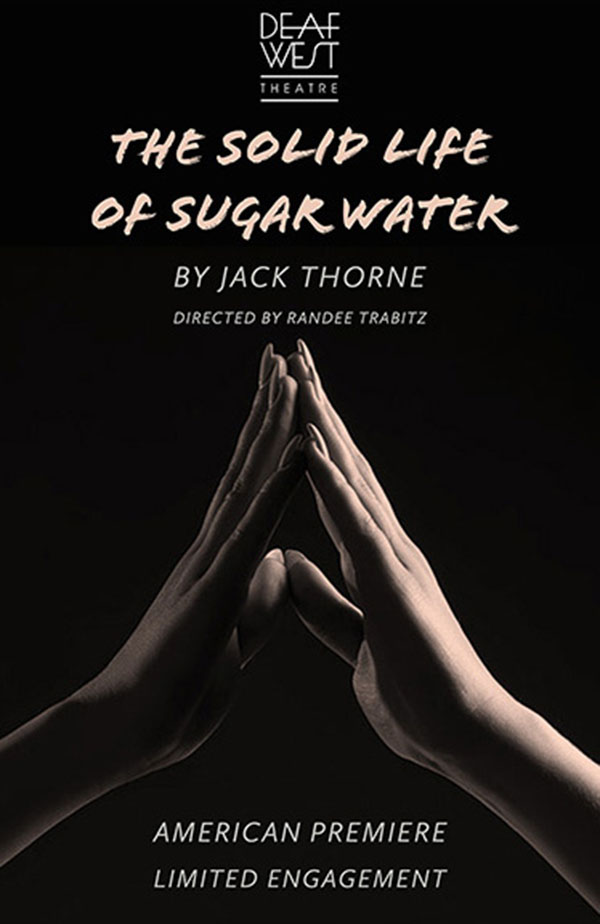 "The Solid Life of Sugar Water" A Deaf couple's relationship is revealed through their lovemaking in this startlingly intimate portrait of a marriage — made even more intense by Deaf West Theatre's signature performance style combining American Sign Language with spoken English. Candid, uninhibited and visceral. Deals with adult themes and contains sexually graphic language — recommended for mature audiences only. Written by Jack Thorne, and directed by Randee Trabitz, it runs September 12 through October 13 at the Rosenthal Theater Inner-City Arts in Los Angeles. For tickets call 818-762-2998 or visit www.deafwest.org.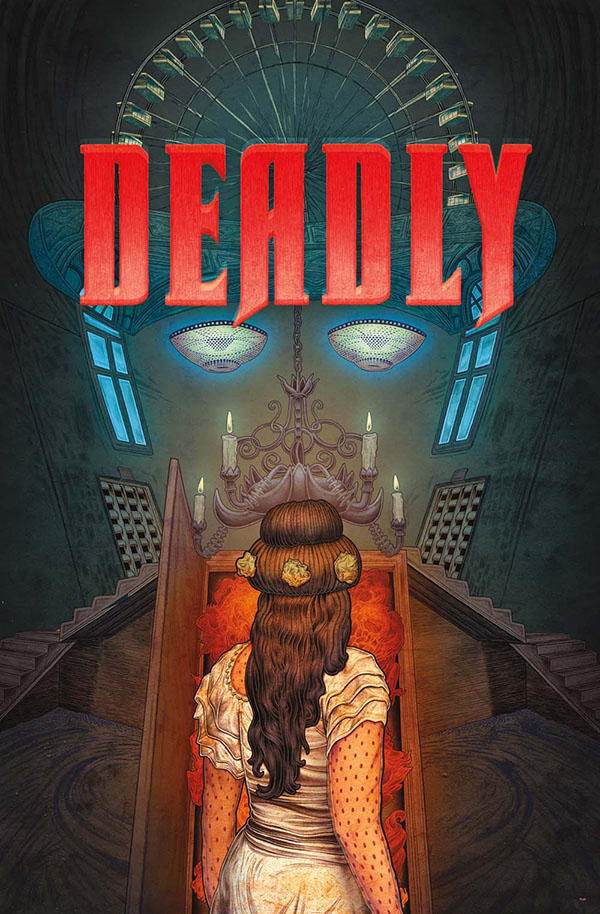 "Deadly" 1893. A time of hope and optimism as the World's Fair turns the globe's eyes toward Chicago. But within this cultural explosion of art and technology, a demon lurks beneath. Taking advantage of the modern woman's adventuresome spirit, H.H. Holmes builds a hotel – a murder castle – to entrap and kill unsuspecting ladies new to the big city. Written by Vanessa Claire Stewart, with music by Ryan Thomas Johnson, and directed by Jaime Robledo, it runs September 13 through November 2 at the Main Stage at the Broadwater Theater Complex in Hollywood. For tickets visit www.sacredfools.org.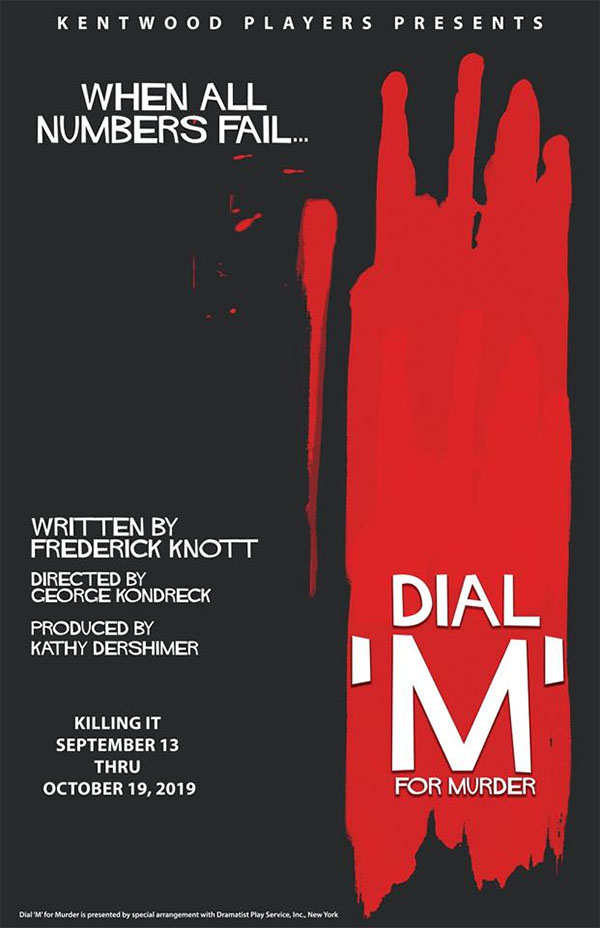 "Dial M for Murder" centering on ex-tennis pro Tony Wendice, a gentleman on the surface who plots to murder his wife, Margot, because she had an affair, even though now over, with revenge motivating him to get her money. To accomplish that goal, he blackmails an old school acquaintance to strangle her. When things go drastically wrong, Tony sees another way to guarantee her death and his wealth. Will he succeed or will his plot to murder Margot be foiled? Written by Frederick Knott, and directed by George Kondreck, it runs September 13 through October 19 at the Westchester Playhouse in Westchester. For tickets call 310-645-5156 or visit www.kentwoodplayers.org.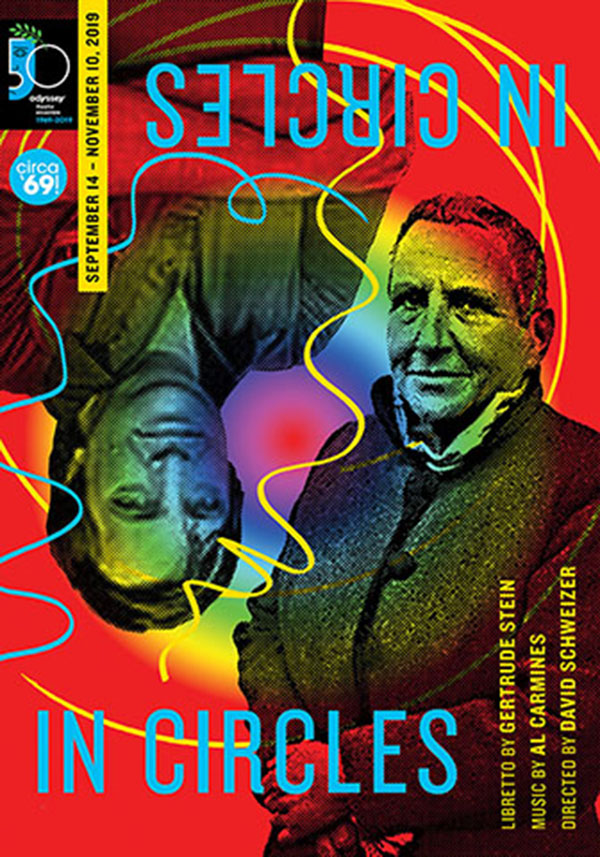 "In Circles" sets Stein's nonlinear prose, based solely on her pleasure at the way certain words sounded together, to a splendid musical score featuring ragtime, tango, waltz, opera, barbershop quartet, jazz and other musical styles. Written by Gertrude Stein, with music by Al Carmines, and directed by David Schweizer, it runs September 14 through November 10 at the Odyssey Theatre in Los Angeles. For tickets call 310-477-2055 Ext. 2 or visit www.OdysseyTheatre.com.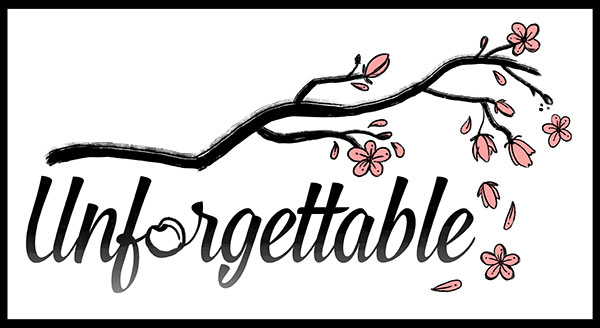 "Unforgettable" When unwilling fashion major Rita is forced to spend her last college spring break with her 86-year old Japanese grandmother Keiko, she realizes Keiko suffers from a disease she knows little about – dementia. When she was young her grandmother taught her about the world. Now it's her turn to remind her grandmother of her past. Through Japanese folktales and fantasy-filled stories, Rita discovers her grandparents' unforgettable love for each other, a love she hopes to have for herself in this new American generation. Written by Rochelle Perry, and directed by Cassie Soliday, it runs September 15 through October 13 at the Brickhouse Theater in North Hollywood. For tickets visit www.brownpapertickets.com.
"Little Shop of Horrors" a power-hungry, R&B-singing, carnivorous plant sets its sights on world domination! This version has some deliciously devious new twists: a brand new puppet concept for Audrey II, and a whole new take on Skid Row. Written by Howard Ashman, with music by Alan Menken, lyrics by Howard Ashman, and directed by Mike Donahue, it runs September 17 through October 20 at the Pasadena Playhouse in Pasadena. For tickets call 626-356-7529 or visit www.PasadenaPlayhouse.org.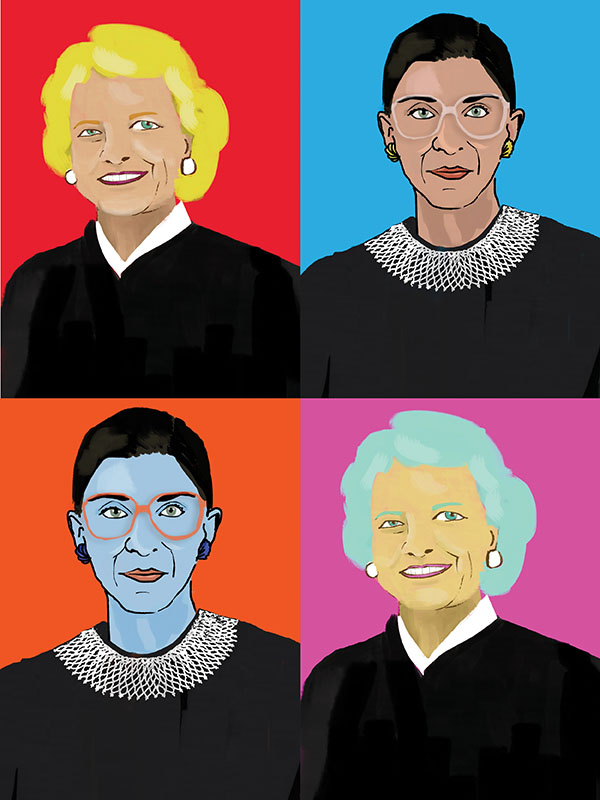 "Sisters in Law" celebrates the friendship – and conflict — between two modern-day legends who became the United States Supreme Court's first female justices. The story transcends party, religion, and culture with a tale of Democrat Ginsburg and Republican O'Connor, two polar opposites, as they grapple with matters of the law and personal belief. Written by Jonathan Shapiro, based on the book by Linda Hirshman, and directed by Patricia McGregor, it runs September 18 through October 13 at the Wallis Annenberg Center for the Performing Arts Lovelace Studio Theater in Beverly Hills. For tickets call 310-746-4000 or visit www.TheWallis.org/Sisters.
"Treya's Last Dance" Treya's living it up in London! Turns out it takes more than words to heal some wounds. Funny, messy, beautiful . . . it's life as we know it, on stage. Raucously funny and heartbreakingly tender, it is a modern-day exploration of grief, fractured pasts and hopeful futures in this critically acclaimed one-act, one-person play. At heart, it's a bittersweet story about the universal themes of grief, identity and sexuality, taken on with humor and poignancy. Written by Shyam Bhatt, and directed by Poonam Basu, it runs September 18 through October 23 at the Hudson Guild Theatre in Los Angeles. For tickets call 323-965-9996 or visit www.onstage411.com.
"How The Light Gets In" A travel writer who never travels. A Japanese architect who can't figure out how to build a simple tea house. A gifted tattoo artist who resists the power of his talents. And a homeless girl who lives under a weeping willow tree in the Japanese Garden. Four lonely people, their stories written on paper, earth, and skin, find each other when one of them falls apart. Together they realize the heart is as strong as it is fragile, and that the safety of home might be found in the most fearsome explorations. Written by E.M. Lewis, and directed by Emilie Pascale Beck, it runs September 19 through October 27 at the Boston Court Pasadena in Pasadena. For tickets call 626-683-6801 or visit www.BostonCourtPasadena.org.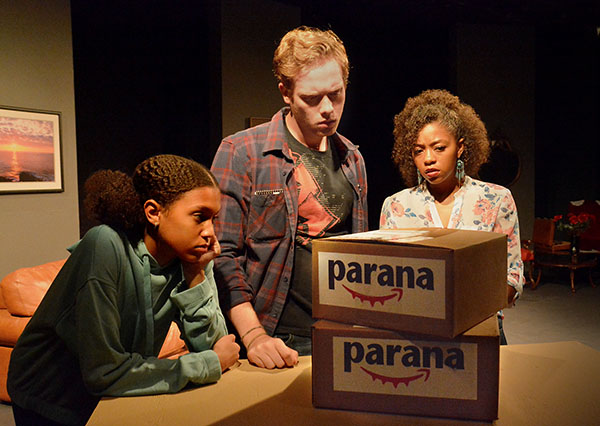 "The Surveillance Trilogy" Three one-act plays: In 1953 Los Angeles, a couple returns home to discover they're being spied upon by government informants. 2017 Havana, a doctor and his patient grapple with the debilitating effects of espionage that have nearly shuttered the U.S. Embassy. 2019 Encino, a screenwriter discovers her artificial intelligence assistant is listening in with an agenda all its own. This play reveals the past and present ways our relationships, our electronic devices, and our very lives can be spied upon — and turned against us. Written by Leda Siskind, and directed by Amanda Conlon, it runs September 19 through October 14 at the Reuben Cordova Theatre in Beverly Hills. For tickets call 310-364-0535 or visit www.theatre40.org.
"Fertile" we meet Jenny, a woman with a plan – a plan to get pregnant. Everyone keeps telling her that time is running out; she just turned 35, after all. So, when those urine tests keep coming back negative, Jenny decides to take action and fix the problem. That's when she runs into real problems…and real questions about fertility and motherhood. As Jenny faces the world of "mom options" – egg freezing, in-vitro, adoption, and more – the conversation about the expectation of procreation really begins. In a sea of outside opinions from her friends, her doctors, a beloved neighbor, and even God, Jenny must ultimately look within to discover what motherhood means to her, what it means to be fertile. Written by Heather Dowling, and directed by Jessica Lynn Johnson, it runs September 20 through October 18 at the Whitefire Theatre in Sherman Oaks. For tickets visit www.fertileconversation.com.
"The Ghost and Mrs. Muir" Defying her conventional in-laws, young widow Lucy Muir leaves London with her young daughter and moves away for a quieter life in a secluded seaside cottage. Lucy discovers the ghost of the deceased former owner, sea captain Daniel Gregg, is haunting the house, but gathers the courage to stand up to him, and woman and ghost become friends. Faced with dwindling means of support, Lucy agrees to the Captain's challenge to write his colorful life story. Written by R. A. Dick, it runs September 20 through October 12 at the Glendale Centre Theatre in Glendale. For tickets call 818-244-8481 or visit www.glendalecentretheatre.com.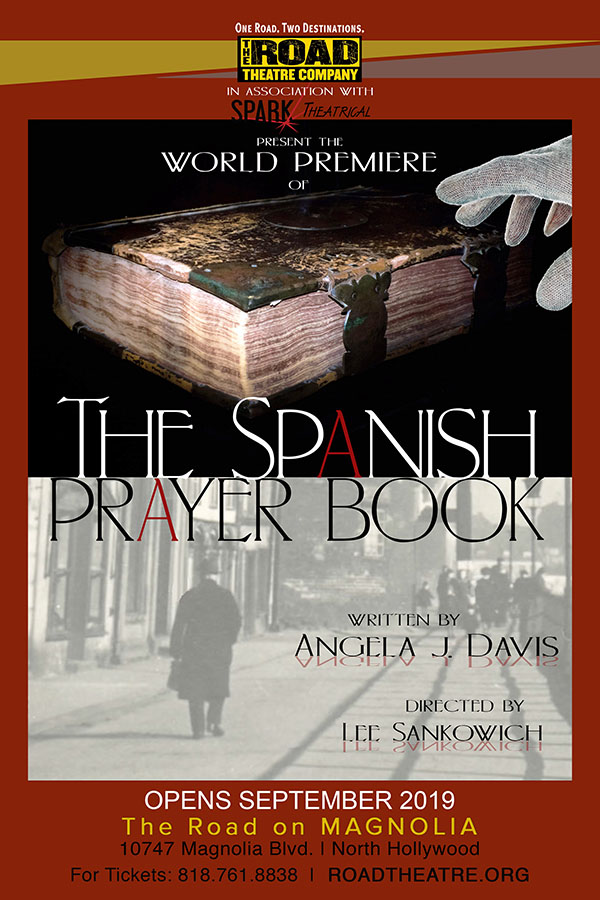 "The Spanish Prayer Book" Moral dilemma, historical mystery, and matters of the heart converge when a committed atheist inherits a collection of rare and hauntingly beautiful illustrated Hebrew manuscripts, including a prayer book from fourteenth-century Spain, and discovers that the books, which bear witness to overlapping Jewish and Islamic traditions, were stolen some six-hundred years after their creation from a library in 1940s Berlin. Written by Angela J. Davis, and directed by Lee Sankowich, it runs September 20 through November 23 at the Road Theatre on Magnolia in North Hollywood. For tickets call 818-761-8838 or visit www.roadtheatre.org.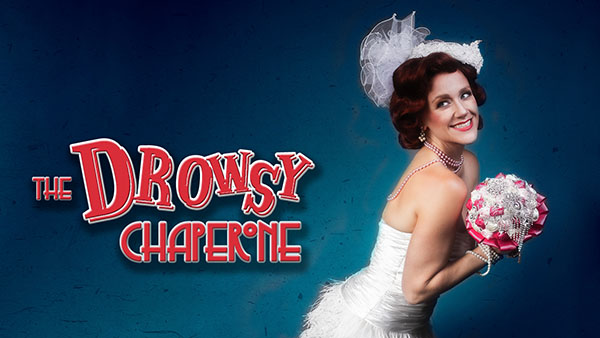 "The Drowsy Chaperone" begins when a modern day, die-hard musical theater fan known simply as "Man in Chair" plays his favorite cast album, the fictional 1928 musical comedy The Drowsy Chaperone, on his turntable. As the overture begins, the musical comes to life in his studio apartment, telling the frothy tale of a brazen Broadway starlet giving up her life on the stage to marry her true love and her producer so desperate to keep his showgirl that he will go to great lengths to stop the nuptials. With an elaborate cast of over-the-top characters, including the dashing groom, his best man, two gangsters posing as pastry chefs, the Latin lover, and a drunken chaperone, it boldly addresses the universal desire in everyone's heart — to be entertained. Written by Bob Martin and Don McKellar, with music by Lisa Lambert and Greg Morrison, and directed by Kristie Mattsson, it runs September 21 through October 13 at the Morgan-Wixson Theatre in Santa Monica. For tickets call 310-828-7519 or visit www.morgan-wixson.org.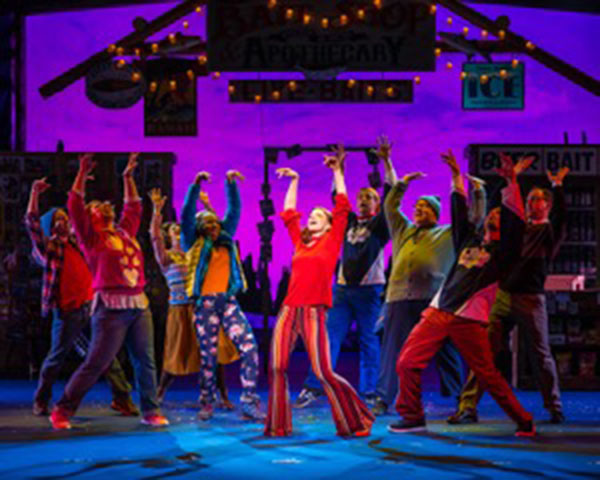 "Grumpy Old Men: The Musical" Fasten your seat belt, it's going to be a grumpy ride! TV legend & Tony winner Hal Linden, the beloved Cathy Rigby and Broadway's Ken Page star in this new musical-comedy based on the classic 1993 film. Two aging neighbors, Max and John, have been feuding for more than 50 years until the beautiful and charming Ariel moves in across the street – raising the rivalry to new heights. Don't miss this laugh-out-loud story of family, friendship, love and romance in a fresh new musical that's guaranteed to delight! Written by Dan Remmes, with music by Neil Berg, lyrics by Nick Meglin, and directed by Matt Lenz, it runs September 21 through October 13 at the La Mirada Theatre for the Performing Arts in La Mirada. For tickets call 562-944-9801 or visit www.lamiradatheatre.com.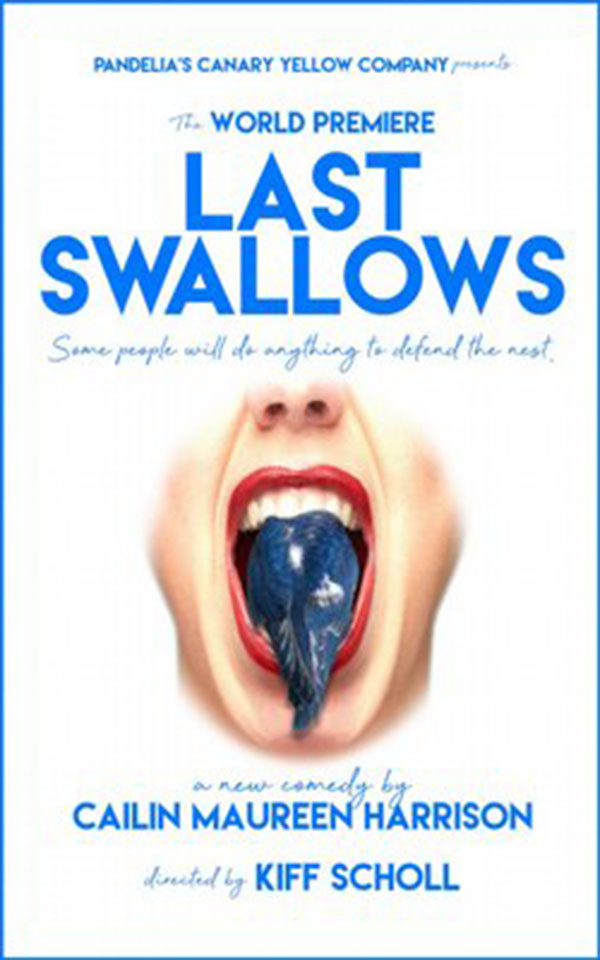 "Last Swallows" is set in present day New England and framed through the contemporary scope of a diverse family including the spouses of the families' adult siblings. The retired patriarch who is happy to see life go by through binoculars birdwatching while the doting matriarch only wants her family to all be together. Elizabeth is convinced her husband Robert is at death's door, and she's determined to get the whole brood together for a final family holiday, quickly, before his bird has flown. Of course, all three kids and their spouses have their own lives, agendas and emergencies, but a few obstacles won't stop Elizabeth. Some people will do anything to defend their nest. The story shows how even families who love one another can be amazingly dysfunctional. As the saying goes, 'You can pick your spouse but not their family.' The play is foremost a comedy about a family squabbling relentlessly about every little thing but also a drama about how life can take painful and unexpected turns. Written by Cailin Harrison, and directed by Kiff Scholl, it runs September 21 through October 20 at the Other Space @The Actors Company in West Hollywood. For tickets call 323-960-5770 or visit www.Onstage411.com/swallows.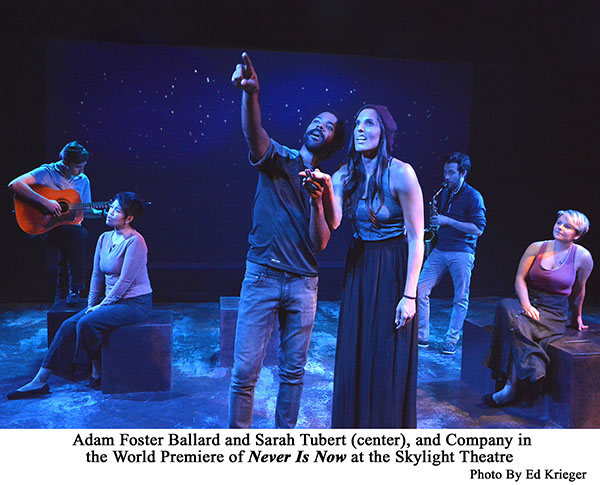 "Never Is Now" The past is prologue. What happens when people from diverse backgrounds experience the firsthand accounts of ten survivors who were labeled "undesirable" and thrust into Hitler's systematic genocide. Written by Wendy Kout, and directed by Tony Abatemarco and Celia Mandela Rivera, it runs September 21 through October 27 at the Skylight Theatre in Los Angeles. For tickets call 866-811-4111 or visit www.skylighttheatre.org.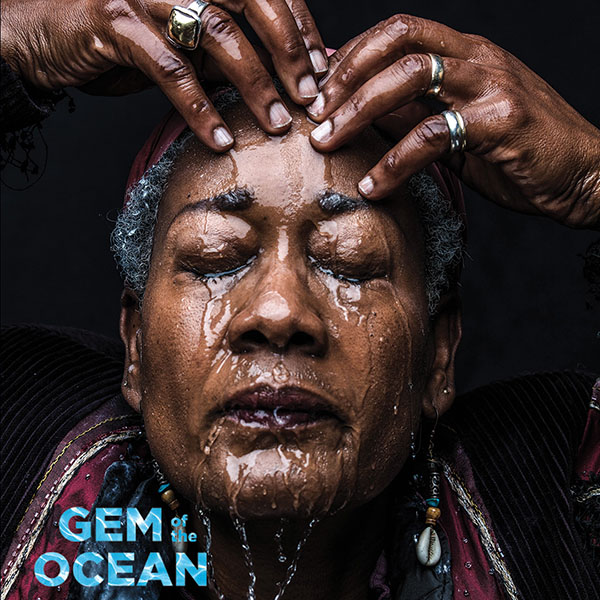 "Gem of the Ocean" unfolds the African American legacy in the first chronological episode of his celebrated American Century Cycle—a soaring, mystical tale of a man desperate for redemption in 1904 Pittsburgh. Aunt Ester, a 285-year-old "soul cleanser," sends him on a spiritual journey that dissects the nature of freedom amidst oppression and spurs him to take up the mantle of justice. Written by August Wilson, and directed by Gregg T. Daniel, it runs September 23 through November 16 at A Noise Within in Pasadena. For tickets call 626-356-3121 or visit www.anoisewithin.org.
"Futureproof" In a desperate attempt to keep his company afloat, Robert Riley, owner of Riley's Odditorium, tries out a new marketing strategy: Will audiences pay to see his company of genuine wonders become just like them? This band of traveling performers have to decide if they want to fit in or stand out in this incredibly insightful play about identity and the capacities of the human spirit. Written by Lynda Radley, and directed by Cathy Thomas-Grant, it runs September 24 through September 28 at the Lindhurst Theatre at Pepperdine University in Malibu. For tickets call 310-506-4522 or visit www.arts.pepperdine.edu.
"King Lear" The aging patriarch of a royal family is beginning to show signs of dementia, and it does not bode well for his successors. Two of his daughters manipulate his affection for their own selfish ends. His youngest daughter, whose love for him is the truest, will not flatter him and will consequently be made to suffer. In the wake of his inability or unwillingness to rule as he must, two families will be thrown into turmoil that threatens to tear them apart. That is the basic plot of King Lear, presented in modern dress for a contemporary audience. What happens to a family when its leader becomes too incapacitated to guide it? Written by William Shakespeare, and directed by Rebecca Lynne, it runs September 26 through October 19 at the Brand Park in Glendale. For tickets visit www.deanproductionstheatre.com.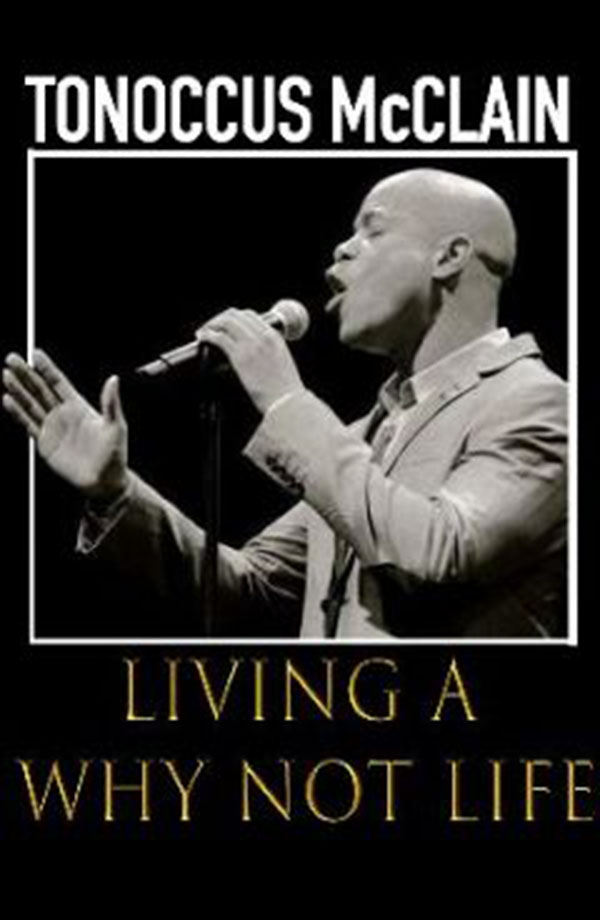 "Living a Why Not Life" McClain and his special guests will take the audience on a self-reflecting musical journey through the influences of musical theatre, jazz, pop, gospel, and other surprises. Written by Tonoccus McClain and Alex Dueben, and directed by Tonoccus McClain, it runs September 26 through September 29 at the Colony Theatre in Burbank. For tickets call 866-811-4111 or visit www.colonytheatre.org.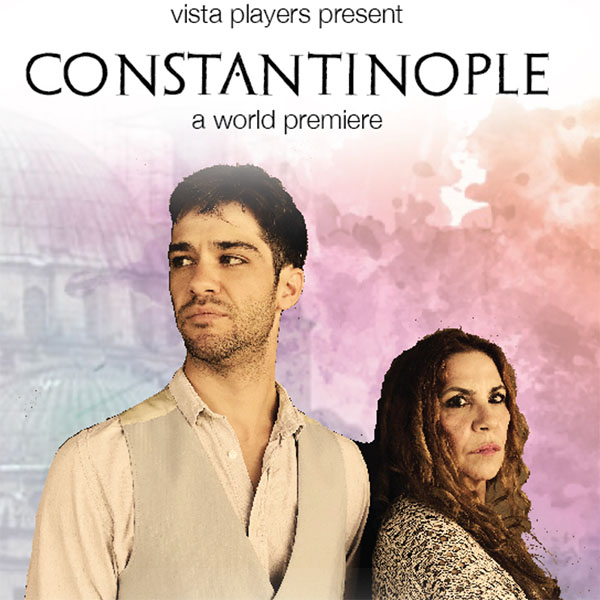 "Constantinople" An editor of a feminist journal and a guerrilla fighter coordinate missions for the recovery of women and children abducted during the genocide. Crossing into Armenia, to transport supplies and weaponry, has become nearly impossible and their idealism is challenged as the political situation around them takes a darker turn. The "new girls" of this era begin setting their sights on a life beyond the oppressive confines of the city, rather than a life of fighting for change. An entire nation teeters on the brink of displacement. Written and directed by Aram Kouyoumdjian, it runs September 27 through November 2 at the Secret Rose Theatre in North Hollywood. For tickets visit www.itsmyseat.com/constantinople.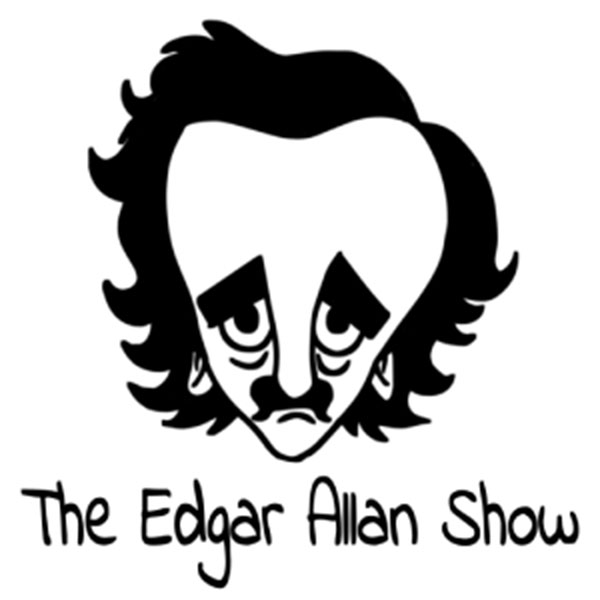 "The Edgar Allan Show" a comedic celebration of Edgar Allan Poe's Master Works just in time for Halloween. Re-enactments and recitals of The Raven, The Tell-Tale Heart, The Fall of the House of Usher and more, done with great silliness. Written by Edgar Allan Poe, with music by Ari Stidham, and directed by Ari Stidham, it runs September 27 through October 19 at the Two Roads Theatre in Studio City. For tickets visit www.edgarallanshow.com.
"Representative Misbehavior" In this new political farce, State Representative Steven Chase is stunned when he learns that he is suddenly his party's nominee for Governor. Preparing a pro forma presentation to the nominating committee, Steven's squeaky clean and honest image starts to unravel when a call girl, an angry suspicious wife, a snooping reporter, an enraged donor, and an overly eager temp worker creating office chaos all converge on what was supposed to be the best day of his life. Written by Tom Walla, and directed by Flint Esquerra, it runs September 27 through October 20 at the Grove Center Theatre in Burbank. For tickets call 213-533-9982 or visit www.NeoEnsembleTheatre.org.
"Never Ever Land" Young Tim Gable's family accused the world's most famous singer of sex crimes in 1993. With the settlement, they walked away millionaires. Now, Tim is ready to tell the public the truth…but does he even know what that is? This bold, fictional new work offers a unique and deeply personal take on one of the most shocking lawsuits of all time and its lasting affects for one family in particular. It also takes a hard look at our celebrity culture in general, from all sides of the looking glass. Written by Rider Strong, and directed by Michael A. Shepperd, it runs September 28 through October 27 at the studio/stage in Los Angeles. For tickets visit www.theatreunleashed.org.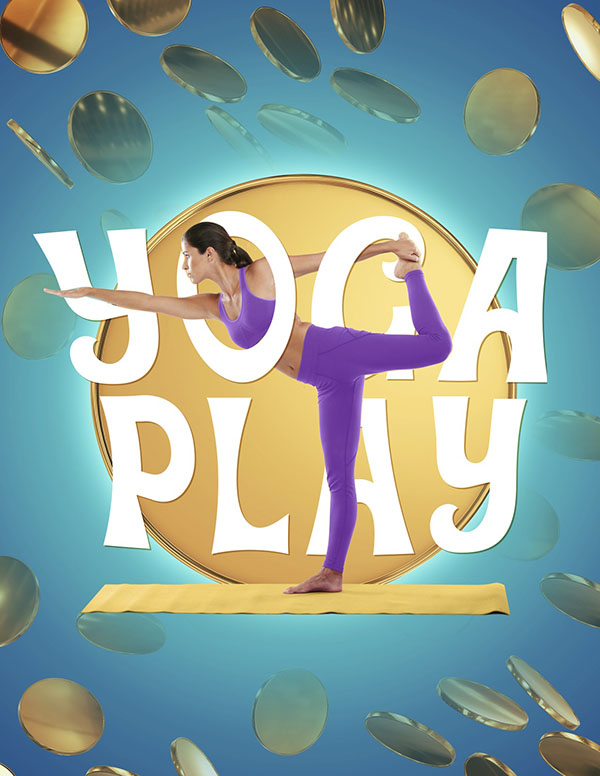 "Yoga Play" At the top of their game, yoga apparel giant Jojomon is hit with a terrible scandal that sends them into freefall. Desperate to recover their earnings and reputation, newly hired CEO Joan stakes everything on an unlikely plan. Written by Dipika Guha, and directed by Bill English, it runs September 29 through October 13 at the Laguna Playhouse in Laguna Beach. For tickets call 949-497-2787 or visit www.lagunaplayhouse.com.
Enjoy life more – see a show tonight!