Here are some of the shows running in our local theaters this holiday season: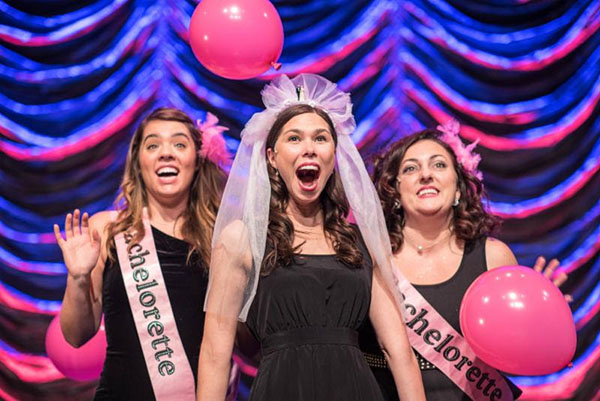 "Little Black Dress the Musical" follows the story of Dee and her best friend Mandy experiencing life through their little black dresses – first job interview, first date, first awkward sexual experience, second awkward sexual experience and more! Using hilarious improv, catchy songs, and a heartfelt story, LITTLE BLACK DRESS has made audiences across the globe laugh, cry, and party! Written by Danielle Trzcinski, Natalie Tenenbaum and Christopher Bond, with music by Natalie Tenenbaum, and directed by Christopher Bond, it runs December 3 through December 15 at the Kirk Douglas Theatre in Culver City. For tickets call 213-628-2772 or visit www.KirkDouglasTheatre.org.
"A Christmas Carol" A mesmerizing one-man production, performed by David Mynne, is NOT your run-of-the-mill adaptation. This production, doused with EXTRA humbug for adults (and BRAVE children ages 8+), sends audiences home remembering a cast of dozens. Written by Charles Dickens, and directed by Simon Harvey, it runs December 4 through December 8 at the Wallis Annenberg Center for the Performing Arts Lovelace Studio in Beverly Hills. For tickets call 310-746-4000 or visit www.TheWallis.org/Christmas.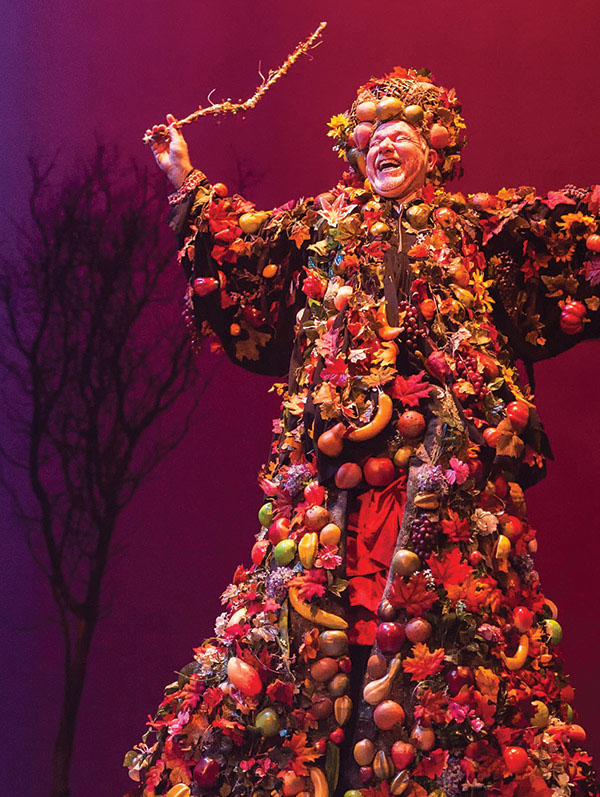 "A Christmas Carol" allows families to once again take a supremely theatrical journey and celebrate the transformative power of forgiveness during the holidays. Ebenezer Scrooge's rebirth from miserly curmudgeon to the epitome of love and generosity affirms our faith in the potent goodness of humanity during this beloved time of year. Written by Charles Dickens, adapted by Geoff Elliott, and directed by Geoff Elliott and Julia Rodriguez-Elliott, it runs December 4 through December 23 at the A Noise Within in Pasadena. For tickets call 626-356-3121 or visit www.anoisewithin.org.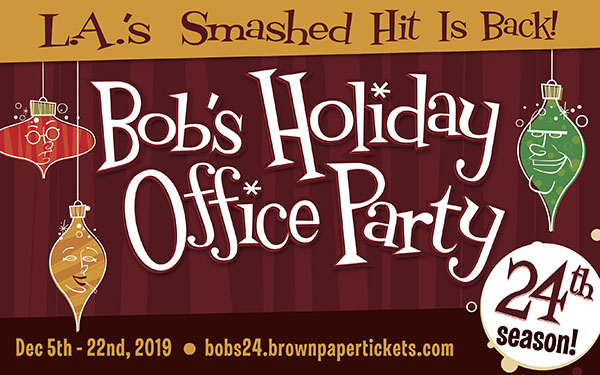 "Bob's Holiday Office Party" Every year, insurance agent Bob Finhead's whacked out friends and clients stop by his small-town Iowa office for their annual holiday bash. The town mayor, the sheriff, the twin farmer sisters, the stoner, the town floozy and the pastor's wife have already RSVP'd for this year's event. But Bob has dreams of a bigger life and wants to escape their narrow-minded thinking. Will he be able to fulfill his dream of becoming a professional inventor and move to the big city, or will he come to realize how much he is the heart and soul of the town? Written by Joe Keyes and Rob Elk, and directed by Matt Roth, it runs December 5 through December 22 at the Atwater Village Theatre in Atwater Village. For tickets call 800-838-3006 or visit www.brownpapertickets.com/event/4422945.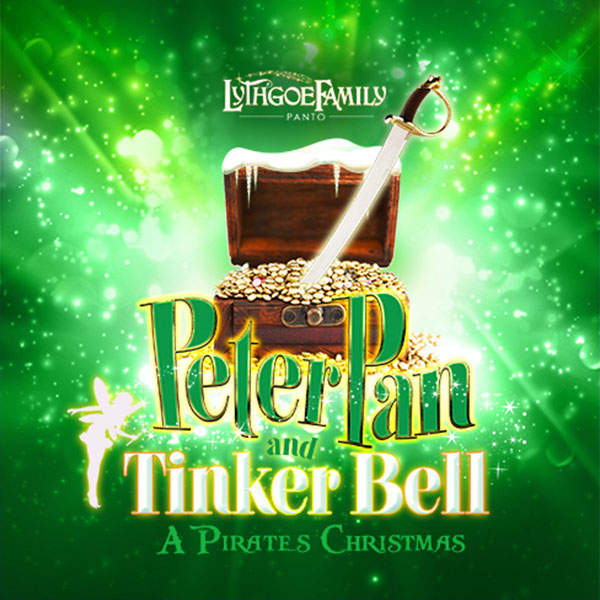 "Peter Pan and Tinker Bell: A Pirates' Christmas" is a singing, swashbuckling adventure performed in the high-flying style of a British holiday Panto. Take off on a wild quest with Tinker Bell, Wendy and Peter Pan as they try to put a stop to the plot of some dastardly pirates who plan to kidnap Peter as a present to Captain Hook. Filled with big laughs, magic, dancers and contemporary songs by everyone from Taylor Swift to The Bee Gees, this family show has a little bit of something for everyone. Written by Kris Lythgoe, and directed by Becky Lythgoe, it runs December 5 through December 29 at the Laguna Playhouse in Laguna Beach. For tickets call 949-497-2787 or visit www.lagunaplayhouse.com.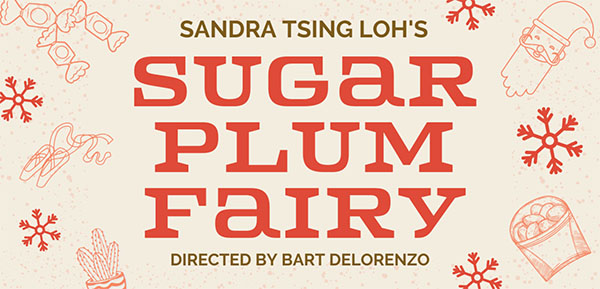 "Sugar Plum Fairy" is the story of Loh's holiday trauma, which revolves around the piles of tinsel, reindeer infestations, too-cheery tales of preternaturally good-hearted children—and the memories of a particularly fraught childhood holiday. At the age of 12, she was obsessed with landing the highly coveted lead role in the Beverly Rosann School of Dance's production of The Nutcracker. Written by Sandra Tsing Loh, and directed by Bart De Lorenzo, it runs December 5 through December 22 at the David Henry Hwang Theater in Los Angeles. For tickets call 213-625-7000 or visit www.eastwestplayers.org.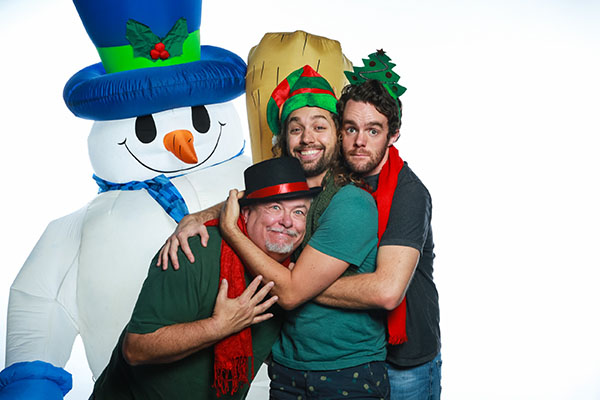 "Every Christmas Story Ever Told (and Then Some!)" Instead of performing Charles Dickens' beloved holiday classic for the umpteenth time, actors decide to perform every Christmas story ever told — plus Christmas traditions from around the world, seasonal icons from ancient times to topical pop-culture, and every carol ever sung. a madcap romp through the holiday season! An outrageous holiday romp for the whole family (except those who still believe in Santa)! Written by Michael Carleton, James FitzGerald and John K. Alvarez, and directed by Gary Lamb, it runs December 6 through December 29 at the Sierra Madre Playhouse in Sierra Madre. For tickets call 626-355-4318 or visit www.sierramadreplayhouse.org.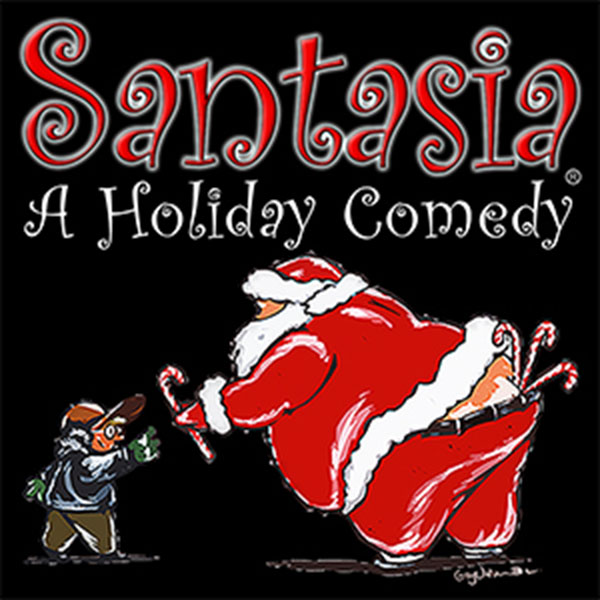 "SANTASIA – A Holiday Comedy" is celebrating its 20th year. This Off-Broadway Hit and Critics' Pick laugh out loud annual holiday romp, is the perfect blend of Yuletide snark and sentiment, and has been compared to "The Carol Burnett Show", "The Kids in the Hall", "In Living Color", "Saturday Night Live" and Vaudeville. This multi-media holiday special has it all including classic Rankin and Bass Claymation inspired movies, musical parodies, and heartfelt holiday moments. Written by Shaun and Brandon Loeser, and directed by Shaun Loeser, it runs December 6 through December 28 at the Whitefire Theatre in Sherman Oaks. For tickets visit www.Santasia.com.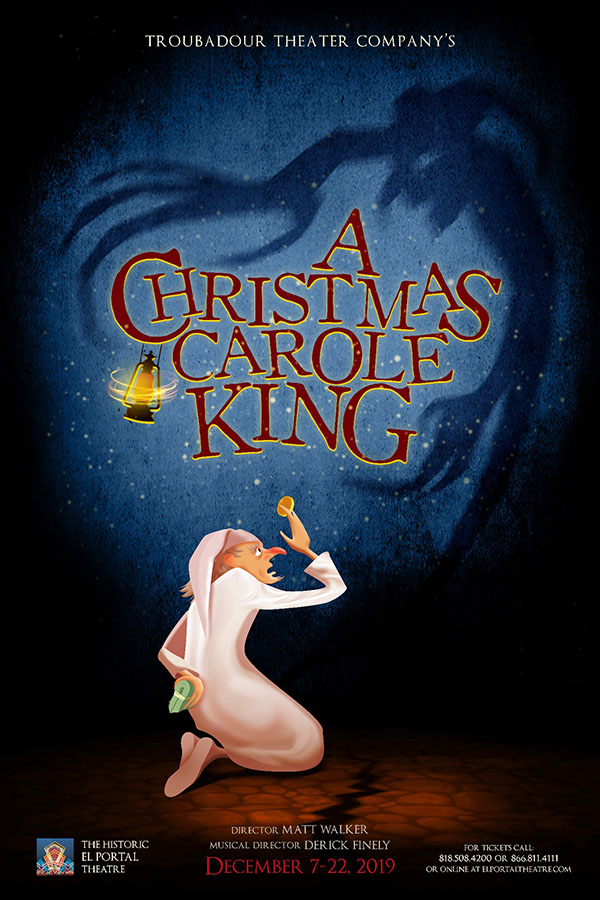 "A Christmas Carole King" For their 18th annual holiday offering, The Troubies have combined the soulful sounds of songstress Carole King with one of the most enduring stories of our time – Charles Dickens' "A Christmas Carol" – and the result is SO FAR AWAY from what you'd expect!  Will Ebenezer Scrooge wake up ONE FINE DAY feeling like a NATURAL WOMAN and finally BELIEVE IN HUMANITY?  Will he break his CHAINS and be shown what's truly BEAUTIFUL, and discover he has a CORAZON before IT'S TOO LATE, BABY? Will Tiny Tim go UP ON THE ROOF and ask, WILL YOU STILL LOVE ME TOMORROW?  This December do the LOCOMOTION, (or the NoHo Metro) to the El Portal Theatre for many happy tidings of comfort and joy. Prepare for the rockin' sounds of the Troubadorchestra to make you FEEL THE EARTH MOVE UNDER YOUR FEET! Experience the Holi-daze like never before, because, this magical season, YOU'VE GOT A FRIEND in the Troubies! Written and directed by Matt Walker, with music by Derrick Finely, it runs December 13 through December 22 at the El Portal Theatre in North Hollywood. For tickets call 818-508-4200 or visit www.elportaltheatre.com.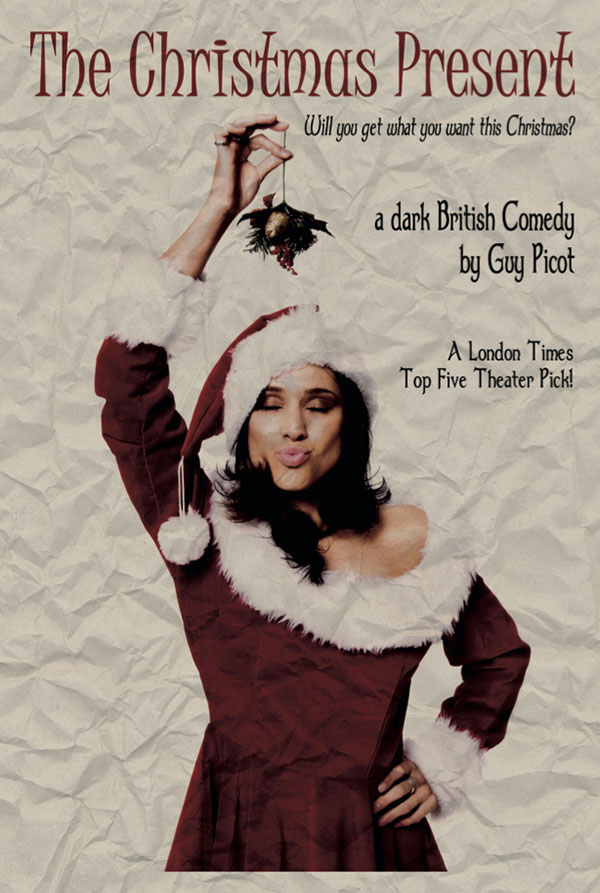 "The Christmas Present" In this clever holiday dark comedy, Colin, a divorced businessman, decides to cheer himself up by hiring a female companion to visit him in his posh London hotel room over Christmas. Unfortunately, the girl who arrives is not quite what he'd been fantasizing for. Can this mismatched couple make it to Boxing Day without killing each other? Written and directed by Guy Picot, it runs December 13 through December 22 at the Broadwater Black Box in Hollywood. For tickets visit www.brownpapertickets.com/event/4430834.
"Marvels of Magic" is a new play set in the world of young magicians. Wannabe illusionist Gus is compelled to enter the "Marvels of Magic" competition – a gathering of all the top young magicians on the planet, with the once in a lifetime prize of a Las Vegas show! As they gather to compete, these young magicians all grow close, becoming fast friends. But will they let their competitive natures, and their desires for fame and success get in the way of what is really important? MARVELS OF MAGIC explores what is trick and what is truth in this compelling, magical, coming of age story. Written by Andrew Simmons, and directed by Enrico De La Vega, it runs December 13 through December 15 at the Hudson Mainstage Theatre in Hollywood. For tickets visit www.marvelsofmagicshow.com.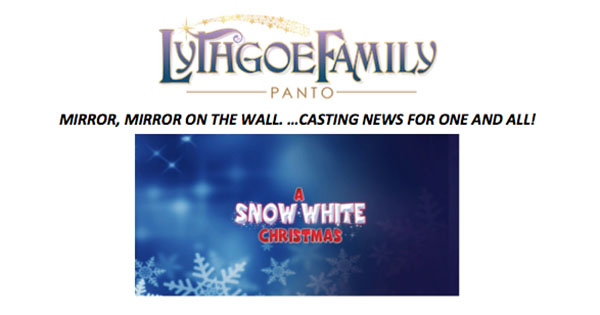 "A Snow White Christmas" An updated version of the classic fairy tale, Princess Snow White joins forces with the Seven Dwarves to defeat her wicked aunt, the Queen. In the style of British Panto, audiences are encouraged to interact, booing the baddies and cheering for the hero. The show features family-friendly magic, with a comedic twist, dancing (with "So You Think You Can Dance" alumni), contemporary music and more. Written by Kris Lythgoe, and directed by Bonnie Lythgoe, it runs December 13 through December 22 at the Pasadena Civic in Pasadena. For tickets call 626-449-7360 or visit www.thepasadenacivic.com.
"The Nutcracker" This production boasts a full symphony orchestra, a flying sleigh, a real live horse, on-stage pyrotechnics, and a cast of over 200. Former Disney designers Elliot Hessayon and Scott Schaffer created the enchanting scenery, Australian artist Adrian Clark designed the detailed costumes, and renowned magician Franz Harary created the special effects, including a magical costume switch, involving Clara instantly changing from her nightgown into a gleaming ball gown. Written by E. T. A. Hoffmann, with music by Pyotr Ilyich Tchaikovsky, and directed by David Wilcox, it runs December 14 through December 22 at the Terrace Theatre, Long Beach Convention & Entertainment Center in Long Beach. For tickets call 877-852-3177 or visit www.LongBeachNutcracker.com.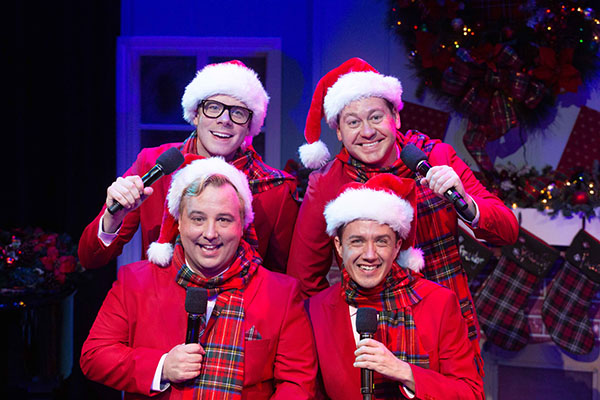 "Plaid Tidings" is a heavenly holiday hit. It tells the story of a loveable, nerdy "guy group" from the 50s and 60s (in the style of the Four Lads, The Four Freshman and The Crew Cuts) who were struck down in the prime of life and are now sent back to Earth to perform the big holiday concert they never got to perform in life. The show includes holiday favorites such as "Cool Yule," "Let it Snow," and "Joy to the World"; a hysterically funny speed-date version of "The Ed Sullivan Show" featuring the Rockettes, the Chipmunks and The Vienna Boys Choir; and other memorable hits from the era, like "Sh-Boom," "Fever" and "Hey There." Written and directed by Stuart Ross, it runs December 14 through December 29 at the Rubicon Theatre Company in Ventura. For tickets call 805-667-2900 or visit www.rubicontheatre.org.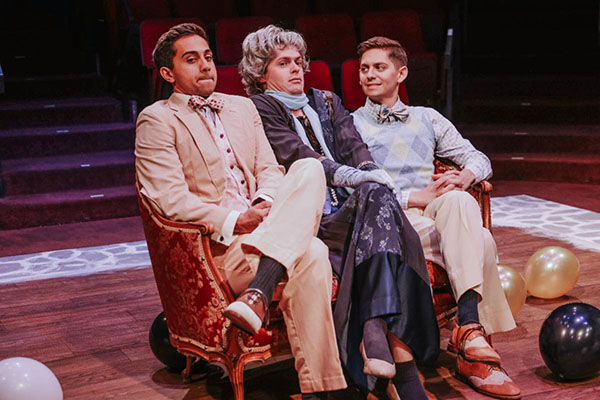 "Charley's Aunt" Charley and Jack love Amy and Kitty. Amy is about to go away, and Charley thinks he may miss his opportunity to ask for her hand in marriage. Then he discovers that his aunt, a Brazilian woman he hardly knows, is coming for lunch. How fortuitous! Now the aunt can chaperone while the boys ask the girls to marry them. Naturally things don't go as planned. Donna Lucia, the aunt, is late, and their friend, Lord Fancourt Babberley (Babbs) shows up in drag. He is convinced to pretend to be Donna Lucia, and a wild afternoon of mistaken identity, young love, old love, angry uncles, and one beautiful, exotic aunt ensues. In the end, just as it looks like Uncle Stephen is going to ruin everything, the real Donna Lucia steps in and graciously puts an end to the madness. All the lovers end up together and happy, except for Uncle Stephen, who was starting to fall for Babbs! Written by Brandon Thomas, adapted by Carter Thomas, and directed by Carter Thomas, it runs December 31 through February 1 at the Glendale Centre Theatre in Glendale. For tickets call 818-244-8481 or visit www.glendalecentretheatre.com.
This Christmas, as always, we want to send out warm wishes to all of our devoted readers, to all of the public relations representatives we deal with and their staff, and to all of the staff at the publications that make these columns possible throughout the year. Have a healthy, happy, and memorable Holiday Season from Steve and Sid!