Here are some of the shows you can see in our local theaters this month:
"Musket and the Rat" Musket Cherry is a young woman who lives in a gritty, rugged, ungentrified neighborhood in Chicago. Her mom is a deadbeat alcoholic. Musket's anchors are her beloved brother Weso, her best friend Gay Stevie, and her boyfriend Billy. Times are tough. Musket supports her family by selling heroin and comforts herself with lots of weed. Bad things happen. Weso is arrested on a trumped-up charge and killed in jail. Billy is jumped and robbed. Musket decides to set things right by arming herself. In a world where justice does not exist, maybe those who wrong her will understand her gun. Can Musket prevail over the forces arrayed against her? Written by Sammy Horowitz, and directed by Simon Lees, it runs January 4 through January 18 at the Arena Stage Hollywood in Hollywood. For tickets call 800-838-3006 or visit www.brownpapertickets.com/event/4423684.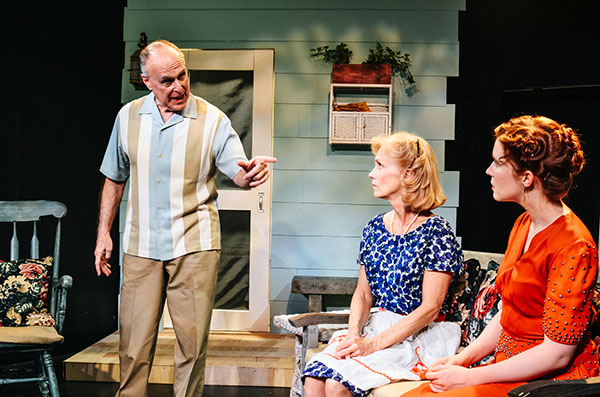 "All My Sons" takes place over one day in the yard of the Midwestern home of the Keller's in August 1946. Kate, Joe and Chris Keller's home is a neighborhood hub, on this day the expected and unexpected return of two former neighbors, Ann and George, stir up the secrets of the past and expose who is family and how we justify the sacrifice we make for family. Written by Arthur Miller, and directed by Elina de Santos, it runs January 10 through January 26 at the Pacific Resident Theatre in Venice. For tickets call 310-822-8392 or visit www.pacificresidenttheatre.com.
"Steel Magnolias" How do you solve a problem like that child, Shelby? You don't. A tender, funny, sad funny play about the family tug of war between mother, (M'lynn) and daughter (Shelby) and their friends who all come to the same beauty parlor. Life and its issues get discussed and dissected in a very Southern and ladylike way. A perennial favorite of the American stage. Written by Robert Harling, and directed by Brandon Ferruccio, it runs January 10 through February 16 at the Theatre Palisades Pierson Playhouse in Pacific Palisades. For tickets call 310-454-1970 or visit www.theatrepalisades.org.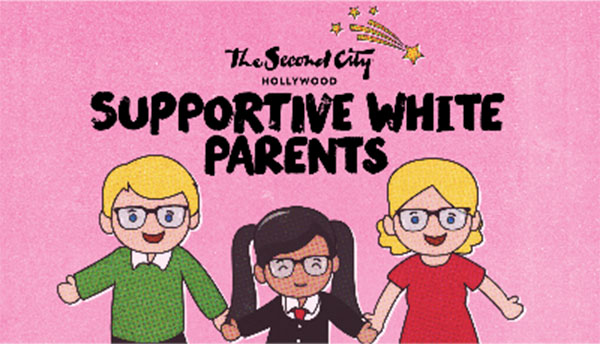 "Supportive White Parents" When an Asian girl tells her parents that she doesn't want to be a doctor anymore, she wishes on a shooting star for supportive white parents. Written by Joy Regullano, with music by The Sam & Tony Show, lyrics by Joy Regullano, and directed by Frank Caeti, it runs January 10 through April 24 at the Second City Hollywood Studio Theatre in Hollywood. For tickets call 323-464-8542 or visit www.secondcity.com/shows/hollywood.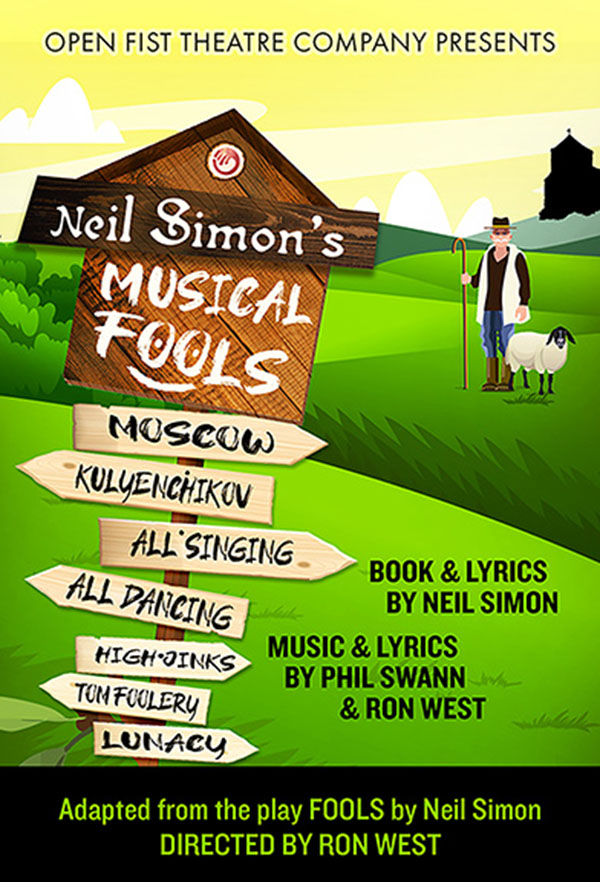 "Fools the Musical" The musical version of Simon's play, like the original, is set in Ukraine in 1893. A young tutor arrives in Kulyenchikov following a harrowing journey — only to discover that the village is cursed, rendering every resident as dumb as a bag of rocks. Will Leon fall victim to the curse, or can he save himself and the village too? Just how dumb are the villagers? Let us count the ways: smart-dumb, naïve-dumb, bully-dumb, literal-dumb, professionally dumb, bureaucratically dumb… and just plain old stupid. Written by Neil Simon, with music by Phil Swann and Ron West, additional lyrics by Neil Simon, and directed by Ron West, it runs January 11 through January 26 at the Atwater Village Theatre in Atwater. For tickets call 323-882-6912 or visit www.openfist.org.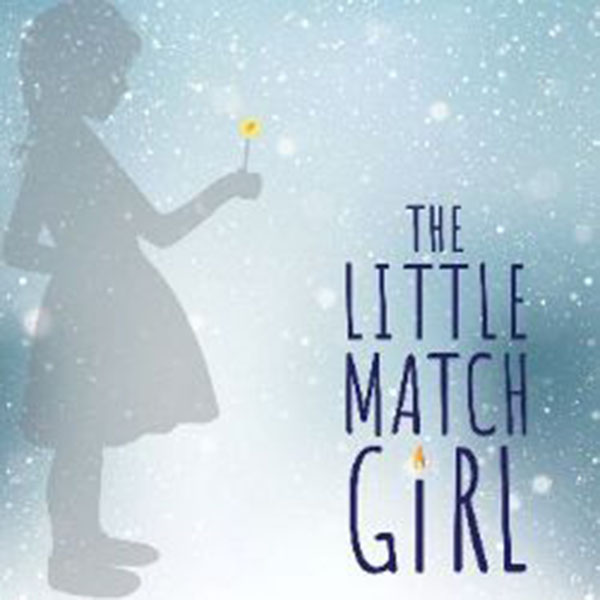 "The Little Match Girl" is a fantastical, heartfelt, piercing tale about love and forgiveness. This world premiere adaptation of the Hans Christian Andersen story reminds us of the importance of doing what's right, not what's easy. Written by Elizabeth Suzanne, and directed by Tor Brown, it runs January 11 through February 16 at the Loft Ensemble in North Hollywood. For tickets call 818-452-3153 or visit www.loftensemble.org.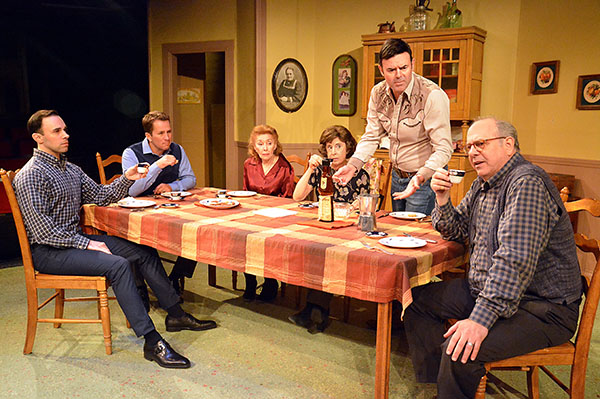 "Sunday Dinner" Michael Matera, a young priest in the Chicago Archdiocese, returns to his parents' home in the Bronx after his grandfather dies. The Matera clan is gathering at the family home for Sunday dinner. Soon after Michael arrives, his retired working-class father Eddie confesses a sin (more like a felony, really) to Michael. It's a misdeed which could have serious consequences for other members of the family. To Eddie's dismay, Michael refuses to grant him absolution. There are reasons for this (which won't be given away here; You'll have to see the play to find out). Eddie's not the only one with secrets. Michael has a few of his own. He's admitted to himself that he's gay, but he hasn't yet come out to his family. Things are about to get more complicated, as Michael's female ex-lover (who is still interested in him) has also been invited as a guest for Sunday dinner. Can the Materas withstand the weight of so much sin, secrecy and shame? Would revealing all cleanse the family or destroy it? Written and directed by Tony Blake, it runs January 16 through February 16 at the Theatre 40, in the Reuben Cordova Theatre in Beverly Hills. For tickets call 310-364-0535 or visit www.theatre40.org.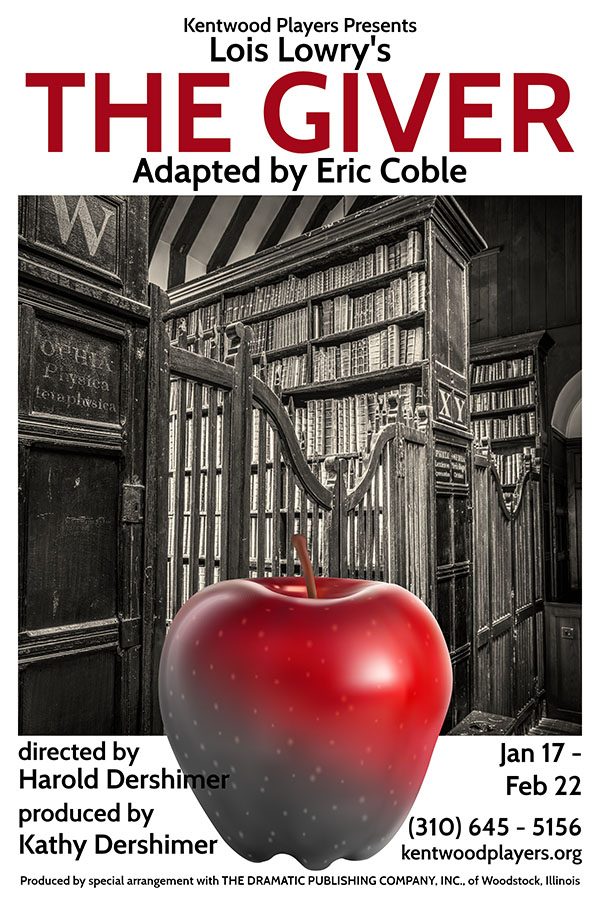 "The Giver" Life in the futuristic community where The Giver and Jonas live is idyllic. Designated birthmothers produce new children, who are assigned to appropriate family units: one male, one female, to each. Citizens are assigned their partners and their jobs and no one thinks to ask questions. Everyone obeys. The community is a precisely choreographed world without conflict, inequality, divorce, unemployment, injustice…or choice. Join us for this multimedia presentation as we follow Jonas' journey filled with heightened sensory experiences from a place of sameness… to elsewhere. Written by Lois Lowry, adapted for the stage by Eric Coble, and directed by Harold Dershimer, it runs January 17 through February 22 at the Westchester Playhouse in Westchester. For tickets call 310-645-5156 or visit www.kentwoodplayers.org.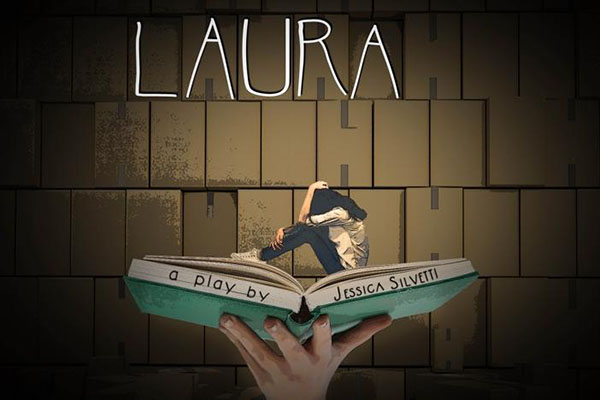 "Laura" Nina's estranged and only daughter, Laura, comes home for an unexpected visit, forcing them to confront painful truths about themselves and their relationship – and the ultimate revelation may be too much to bear. Written and directed by Jessica Silvetti, it runs January 17 through January 19 at the Santa Monica Playhouse in Santa Monica. For tickets call 310-394-9779 Ext. 1 or visit www.santamonicaplayhouse.com/laura.html.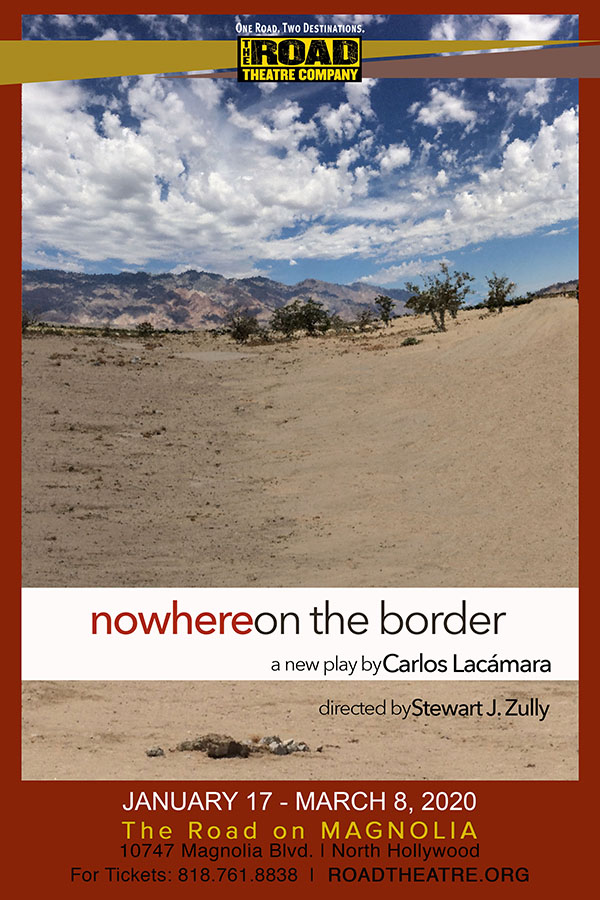 "Nowhere on the Border" A border watch volunteer confronts a Mexican man who claims to be looking for his missing daughter. Set in a hostile wasteland between nations, the story reveals the personal dramas that drive people to cross borders both physical and emotional. Written by Carlos Lacamara, and directed by Stewart J. Zully, it runs January 17 through March 8 at the Road on Magnolia in North Hollywood. For tickets call 818-761-8838 or visit www.roadtheatre.org.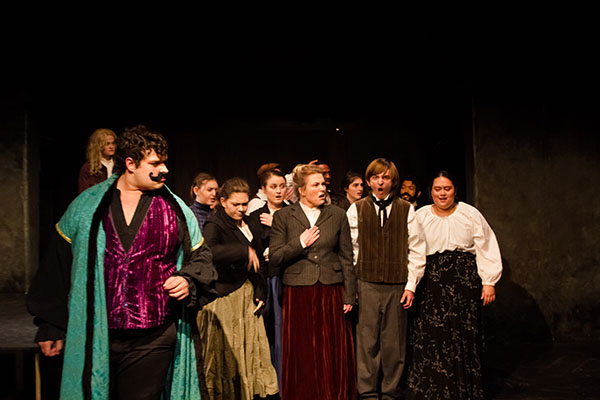 "Sweeney Todd: The Demon Barber of Fleet Street" is the tale of a man determined to seek vengeance. Framed and imprisoned by a corrupt judge whom he believes responsible for the death of his beloved wife, Todd returns to London after being rescued by a sailor. The sailor, Anthony, falls for the judge's beautiful ward, in reality Todd's daughter Johanna. She is smitten with Anthony. But Johanna is the subject of Judge Turpin's vile lust, and he keeps her confined, intent on marrying her himself. Todd, meanwhile, returns to his former profession of barbering, a means of pursuing his revenge wherein he can slit the throats of his enemies. Entering into a partnership with a new friend, the baker Mrs. Lovett, his victims become the stuffing of her enormously popular meat pies. Written by Hugh Wheeler, with music by Stephen Sondheim, and directed by Mirai Booth-Ong, it runs January 17 through February 1 at the Fremont Centre Theatre in South Pasadena. For tickets visit www.youngstarstheatre.org/tickets.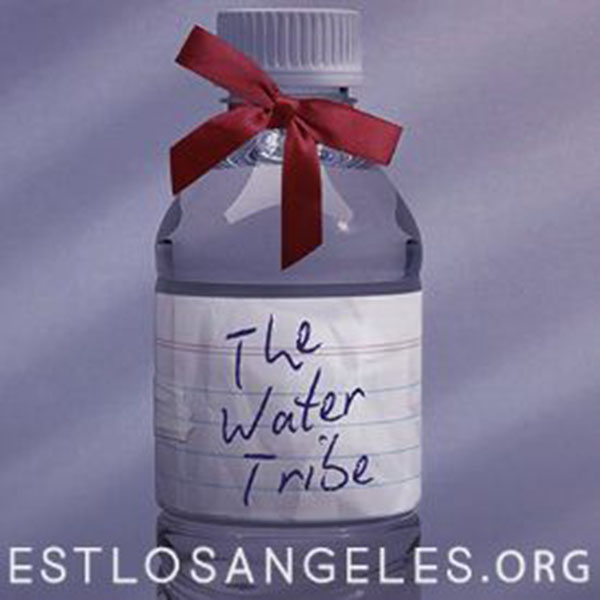 "The Water Tribe" Claudia is young, parentless, minimally employed, and almost without family or friends but she remains upbeat about her future and confident in her quest to form a personal tribe for herself and her boyfriend Johnny. But Johnny has problems of his own. He has launched into adulthood but still struggles to cut the cord from his concerned mother while searching for a connection to his long-absent father. As the few people Claudia has in her life begin to fall away and the problems in her relationship are laid bare, she teeters on the brink of catastrophe in this searing, darkly funny tragicomedy about the critical importance of community, identity, and home. Written by Don Cummings, and directed by Tricia Small, it runs January 17 through February 9 at the VS. Theatre in Los Angeles. For tickets call 818-839-1197 or visit www.estlosangeles.org.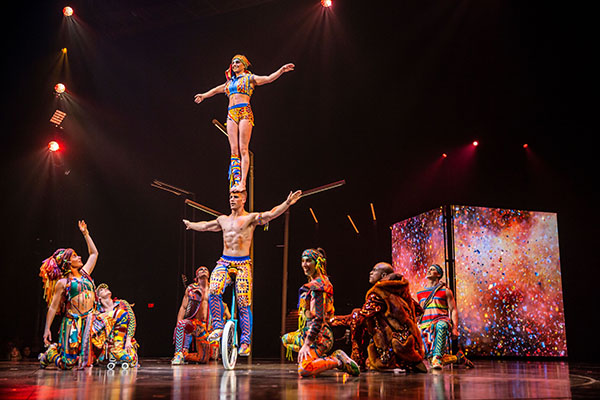 "Cirque du Soleil VOLTA" is a captivating voyage of discovery that showcases never-before-seen under the Big Top acrobatics in a visually striking world. Driven by a stirring melodic score and inspired in part by the adventurous spirit that fuels the culture of street sports, VOLTA is a story of transformation. It is about being true to oneself, fulfilling one's true potential, and recognizing one's own power to make it possible. Ultimate freedom comes with self-acceptance, and with the liberation of the judgement of others. Written by Bastien Alexandre, with music by Anthony Gonzalez, and directed by Bastien Alexandre and Jean Guibert, it runs January 18 through March 8 at the Dodger Stadium (Under the Big Top) in Los Angeles. For tickets call 877-924-7783 or visit www.cirquedusoleil.com/volta.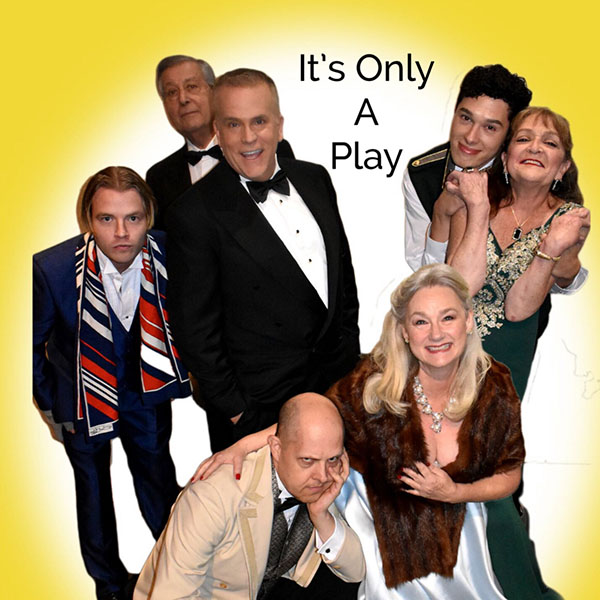 "It's Only a Play" It's opening night of Peter Austin's new Broadway play, The Golden Egg, as he anxiously awaits to see if it's a hit. With his career on the line, he shares his big First Night with his "best" friend, a television star, his novice producer, his doped-up diva, his genius director, a lethal drama critic, and a fresh-off-the-bus coat check attendant on his first night in Manhattan. It's alternately raucous, ridiculous and tender—and proves that sometimes the biggest laughs happen offstage! Written by Terrence McNally, and directed by Aric Martin, it runs January 18 through February 9 at the Morgan-Wixson Theatre in Santa Monica. For tickets call 310-828-7519 or visit www.morgan-wixson.org.
"Mistakes Were Made – Coulda-Woulda-Shoulda" Dick's mistake: He let a sexy, blue-eyed winker threaten his marriage. Jeff's mistake: He turned down a dream job, then later, screamed, "You idiot!" Mel's mistake: He hired a famous money manager, now famous for stealing money. Dick's wife's mistake: She trusted him, then learned of his affair and had one too. NOBODY'S PERFECT! But mistakes can be fixed, between husbands and wives, girlfriends and boyfriends, fathers and sons. Written by Jerry Mayer, and directed by Chris DeCarlo, it runs January 18 through April 5 at the Santa Monica Playhouse in Santa Monica. For tickets call 310-394-9779 Ext. 1 or visit www.SantaMonicaPlayhouse.com/mistakes.html.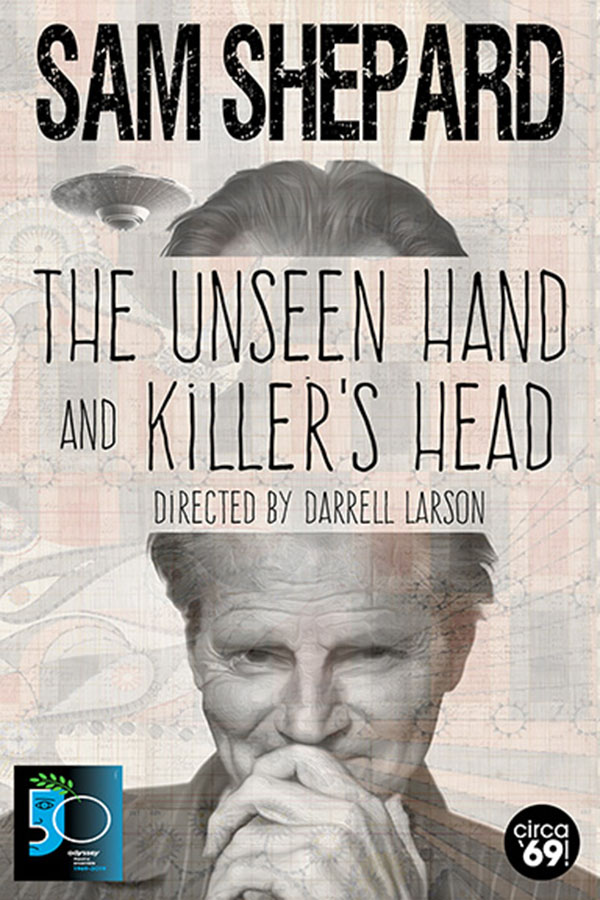 "The Unseen Hand and Killer's Head" What happens when 1880 Western bandits are brought back to life in Azusa, CA by a space alien? E.T. meets the Old West in Sam Shepard's The Unseen Hand, a hilarious yet foreboding sci-fi Western about a trio of legendary cowboys resurrected to help a mutant extraterrestrial free his people from slavery. The evening also includes Shepard's gritty and audacious Killer's Head, a murderer's monologue delivered as he awaits electrocution, performed by a rotating cast of prominent actors including Steve Howey and Dermot Mulroney. Written by Sam Shepard, and directed by Darrell Larson, it runs January 18 through March 8 at the Odyssey Theatre in Los Angeles. For tickets call 310-477-2055 Ext. 2 or visit www.OdysseyTheatre.com.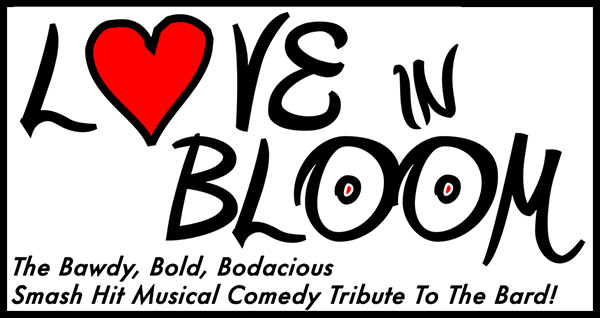 "Love in Bloom" Magic and mayhem, fops and fairies, mistaken identity, romance and humor abound in this tongue-firmly-in-cheek evening of theatre. The eight-member cast, in the renowned Actors' Repertory Theatre commedia-carnival style, creates a host of over thirty characters, bringing to the stage all the stuff that dreams (and musicals) are made on. Written and directed by Chris DeCarlo and Evelyn Rudie, with music by Evelyn Rudie with Matthew Wrather, it runs January 19 through March 1 at the Santa Monica Playhouse in Santa Monica. For tickets call 310-394-9779 Ext. 1 or visit www.SantaMonicaPlayhouse.com.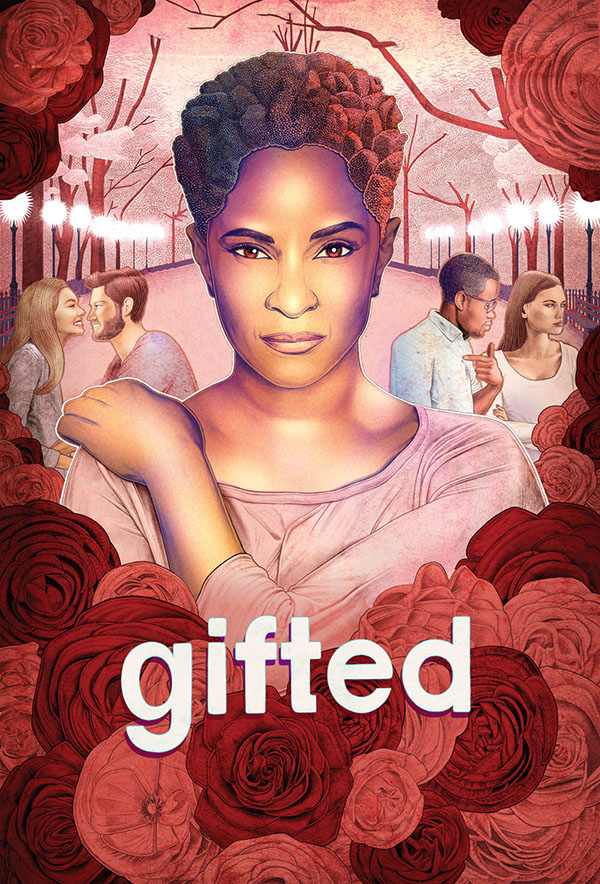 "Gifted" Ashlyn has a special power – she can tell the romantic fate of any couple she sees, but cannot tell the same for herself. Enter a world of love and longing, humor and heartbreak, with a touch of magical realism. There is no fear we can't face in this world, because we are all gifted. Written by Bob DeRosa, and directed by Rebecca Larsen, it runs January 24 through February 29 at the Broadwater Black Box in Los Angeles. For tickets visit www.sacredfools.org.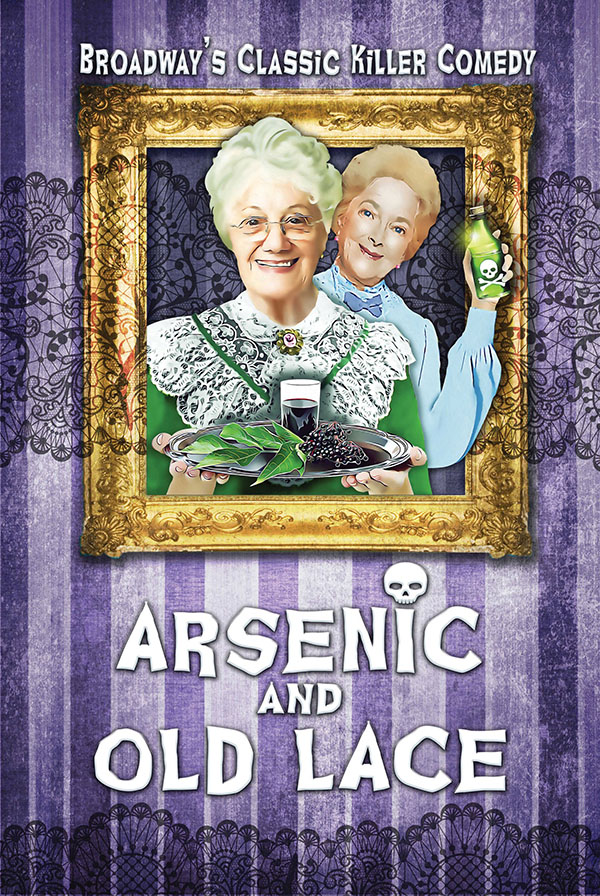 "Arsenic and Old Lace" Combining murder and mayhem with zany humor, here's an uproarious black comedy that gives "hospitality" a bad name! Meet Abby and Martha Brewster, two spinster sisters known for their acts of charity — which lately includes poisoning lonely old men with arsenic-laced elderberry wine. When their nephew finds out about the corpses in the cellar, he's in a frantic race to deal with his aunts, his fiancée, and two crazy brothers – one who thinks he's Teddy Roosevelt and one who is a dead-ringer for Boris Karloff! Don't miss one of America's most popular comedies in a spiffy new production that will slay you with laughter! Written by Joseph Kesselring, and directed by Casey Stangl, it runs January 25 through February 16 at the La Mirada Theatre for the Performing Arts in La Mirada. For tickets call 562-944-9801 or visit www.lamiradatheatre.com.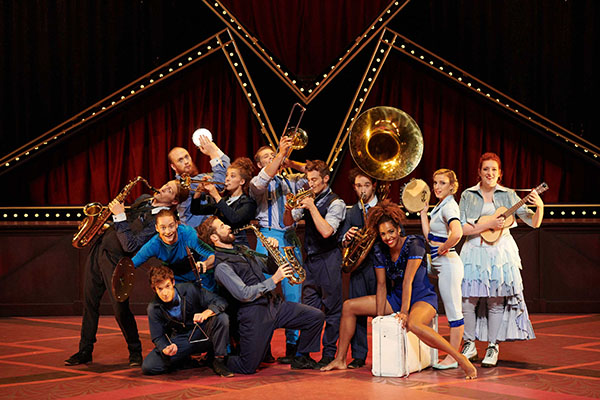 "Cirque Éloize Hotel" Enter the lobby doors and discover the grand universe of Cirque Éloize's new creation, a dazzling show inspired by the world's greatest hotels. The glamour and flash of a golden era come to life in this family-friendly spectacle, with their signature acrobatics, juggling, and daring aerial feats, all accompanied by the company's own musicians. Hotel is a stopover where lives intersect, just long enough for tales and memories to be forged. Written and directed by Cirque Éloize, it runs January 25 through January 26 at the Younes and Soraya Nazarian Center for the Performing Arts in Northridge. For tickets call 818-677-3000 or visit www.TheSoraya.org.
"Miss Bennet: Christmas at Pemberly" Jane and Elizabeth, the beloved elder Bennet sisters from Pride and Prejudice, are happily married. But what of bookish middle sister Mary, who would rather spend her time reading than looking for love? When an unexpected visitor arrives at Pemberley, Mary finds herself attracted to the stranger through a shared passion for knowledge. Will the pair surmount their penchant for logic in favor of love? Written by Lauren Gunderson and Margot Melcon, and directed by Bradley Griffin, it runs January 28 through February 1 at the Lindhurst Theatre, Pepperdine University in Malibu. For tickets call 310-506-4522 or visit www.arts.pepperdine.edu.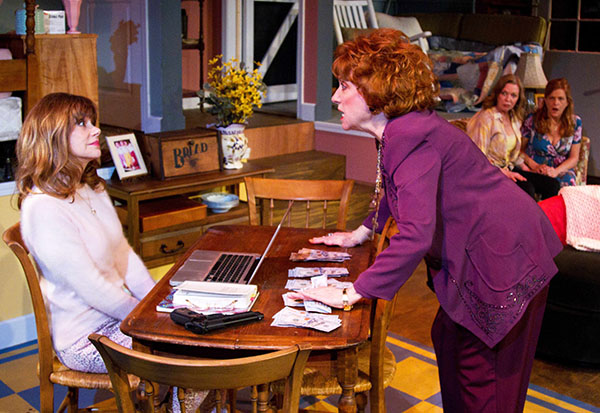 "This Side of Crazy" Ditty Blaylock, the most prolific singer in gospel music history, is being honored by "Gospel Music Network." All the stars are aligning to sing Ditty's songs on her TV special. But there is one glitch. A little hiccup. Ditty has promised a reunion of The Blaylock Sisters, her three adult daughters who were once national sensations – "little superstars for Jesus." Rachel, the oldest sister, who lives with Ditty, is furious when she finds out that her baby sister Bethany, an atheist and lesbian, and Abigail, her middle sister, who has "anger issues" and is currently confined to a mental facility, are headed home. What the public is unaware of is that these complicated sisters have been estranged for over twenty-five years – and extreme past circumstances, including a husband left in a coma, have made reconciliation impossible. Once reunited, secrets are revealed, tempers flare and family wounds are exposed. Written and directed by Del Shores, it runs January 31 through March 8 at the Zephyr Theatre in West Hollywood. For tickets visit www.delshores.com.
Enjoy life more – see a show tonight!